The Long Island Ice Cream Tour (LIICT), now in its tenth year, will again share the sweetness of fresh, homemade ice cream made on Long Island this summer. This year, there are two tours scheduled. For LIICT 2020 West, held on Sunday, July 19, 2020 (National Ice Cream Day) the tour will visit shops primarily in Nassau County. LIICT 2020 East on Saturday, August 8, 2020 will sample the creamy goodness at Suffolk County ice cream stores. The tours begin in the morning and last until the late afternoon. Registration is required for each child and adult participant and for tickets and more information on the tours, go to: https://liict.org/join-us/. 
"2019 was a banner year for LIICT, with more than 100 people joining us in our trek across Long Island's  finest ice cream shops," stated LIICT co-founder Jeff Noreman, of Old Bethpage, New York.
Each tour will include stops at a minimum of six to seven shops and participants provide their own transportation throughout the tour. LIICT provides a fun way to meet friends old and new. A majority of the participants continue to attend each successive year. Each tour takes six to eight hours, sampling from most of the places on Long Island that make their ice cream on their premises. Fresh, smooth, sweet. Delicious!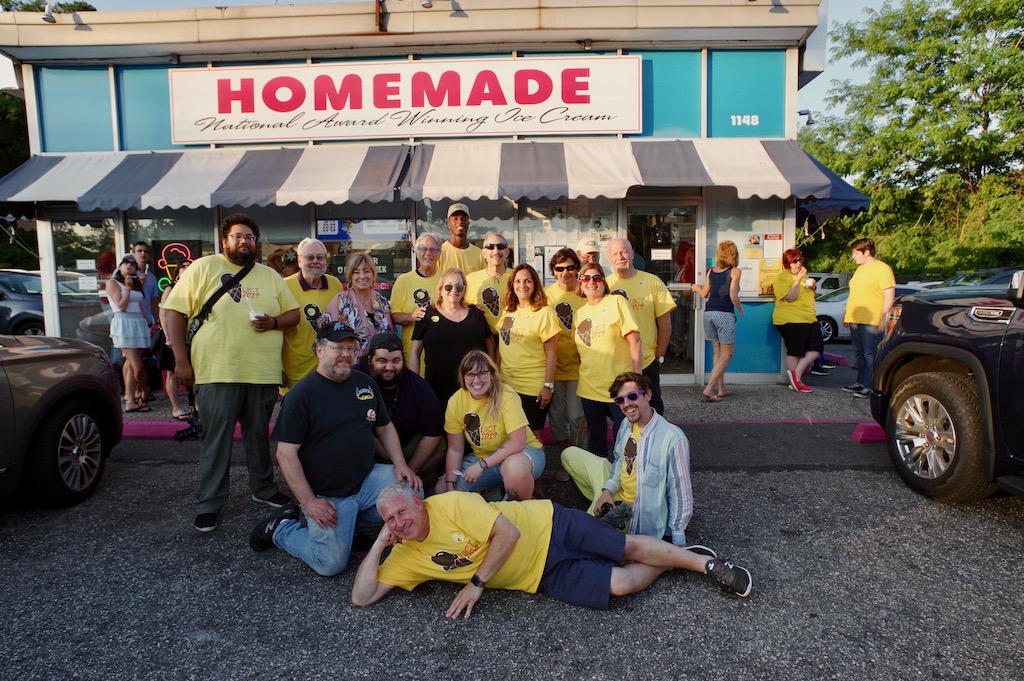 Attendees who sign up are given an official LIICT tour shirt. With that, each tour member is given a discount and sometimes offered special flavors or creations at some shops. The shops on the LIICT are all locally-owned that create "homemade" ice cream (on-premises). This helps the local economy by supporting fellow Long Island families. It has been covered by local cable outlets and network broadcast news as well as a variety of print media.
The Long Island Ice Cream Tour was established in 2011 by Derek Steen of Sydney, Australia and Jeff Noreman of Old Bethpage, New York. Noreman can be reached at: [email protected] or 516-642-2125.