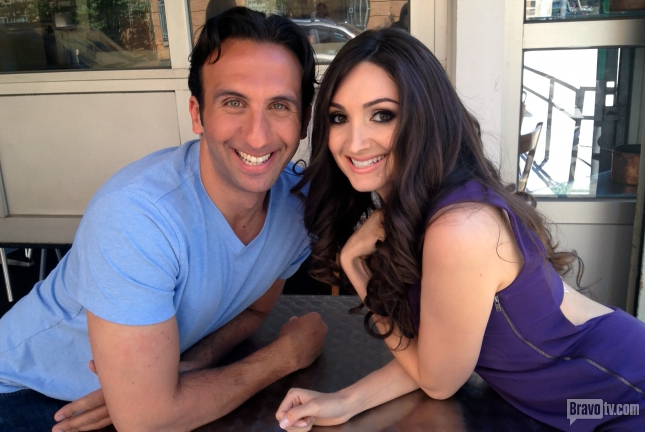 Westchester PR & Social Media Guru
Kris Ruby has landed a show on BRAVO! TV. Kris Ruby is one of the stars of Bravo's new TV show premiering January 12th called "Friends to Lovers?" and will clearly be the next Bravolebrity.
I am pretty excited about this show since I am friends with both Kris Ruby AND Alex Goldman. I have also always been a friend of the Goldman family my whole life and my sons name was even inspired by his name. Lets find out if they are really beshert (meant to be).

Alex Goldman & Kristen Ruby
After meeting eight years ago and going on one date together, Kristen Ruby immediately put Alex Goldman in the "friend" category. Mesmerized by Kristen's drive and beauty, Alex continued to quietly chase her throughout the years, but knew her focus was elsewhere and they were best of friends. Kristen shifted her attention away from dating and into her Top Westchester County Public Relations company, Ruby Media Group. Together, Alex and Kristen balance one another out. Kristen is a highly motivated entrepreneur who encouraged Alex to start his business, Five Senses Catering.  Whereas, Alex is more relaxed and constantly forcing Kristen to enjoy the little moments in life.  Although Alex has continually felt that their chemistry is unlike any other he has ever had, Kristen has always been afraid to dive into a relationship without a carefully planned strategy.