Women have been there, done that, eaten those, bought them, and paid for it all ourselves.
We are traveling at all ages even into our 80s and continue to look for more exciting areas.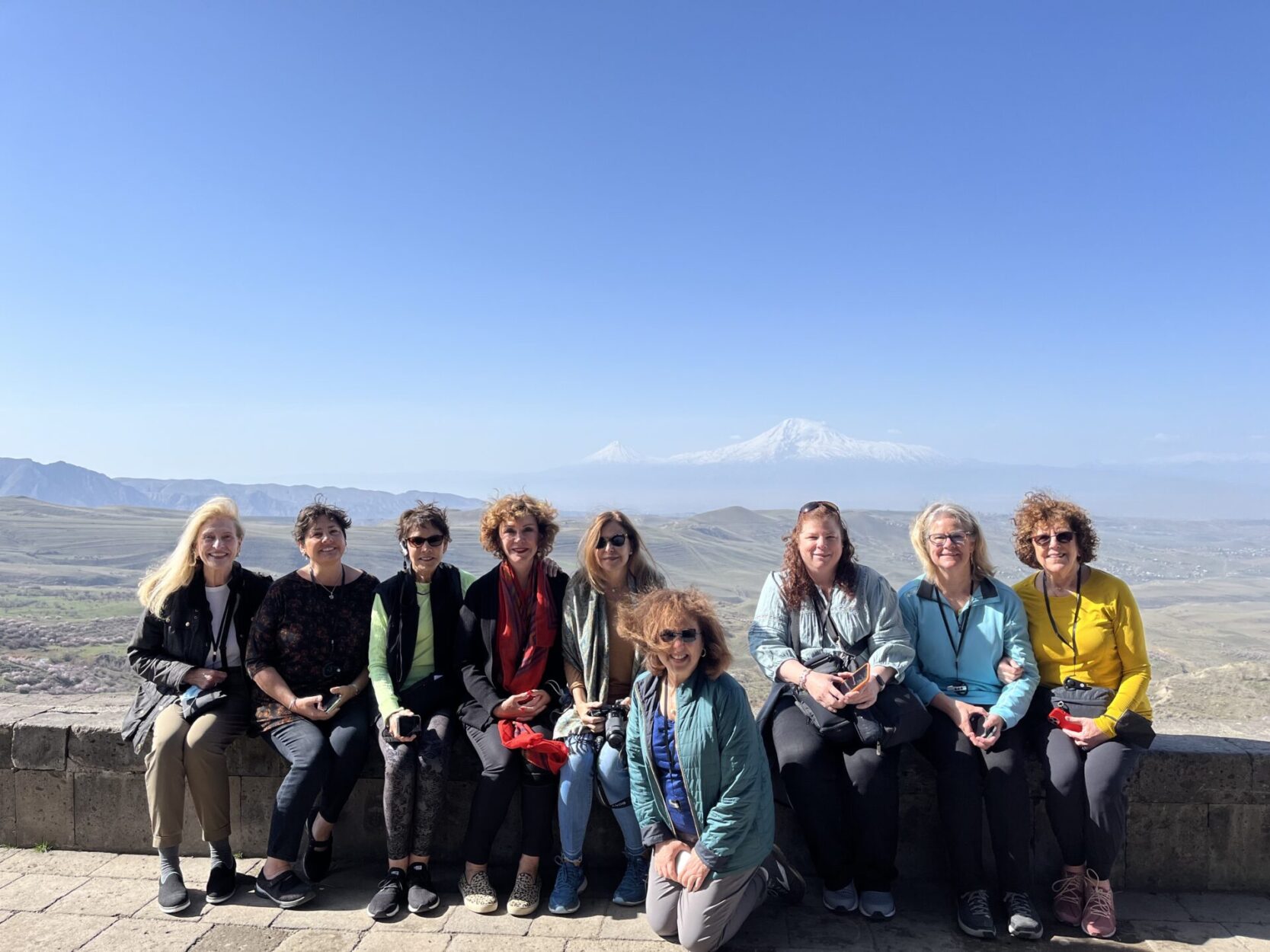 There are new sizzling destinations that have transformative experiences. Best of all, many are wealthy and easy to tackle.
For older or skittish women, here is how a wealthy country makes your trip easy.
Modern hotels with creature comforts we expect and for some homesick ladies, a sense of the familiar. Dubai has all of US and European chain hotels with competitive prices. in addition, Dubai and Abu Dhabi have the first 6 and 7-star properties in the world. Even if you cannot stay at a 6-7er, you can dine there. FYI alcohol is not sold in many parts of the Persian Gulf or Islamic Caucasus. You can get a drink in most hotel dining rooms. Staff speaks English; is often Indian and familiar with women's questions. Example: is the taxi or Uber safe for women? Should I tip? Do I need to wear a scarf? (No by the way).
In rich countries, sites are new and very accessible to any woman at any physical level. A negative is you will never see everything in phenomenally rich countries. Here is why: governments build new excellent museums, neighborhoods, waterways, malls, and highways in the speed of light. If you went to Dubai a year ago, you did not see the Museum of the Future. Saw Azerbaijan a year ago? You only saw part of renovated Old Baku Town. Selling oil and gas, Oman can develop new spectacular desert resorts instantly. Oman has 2 billion barrels of oil and 24 trillion cubic ft of gas to pay its bills. Examples of what you can see now: Zaha Hadid's Museum in Baku. Louvre in Abu Dhabi. I.M. Pei's Museum of Islamic Art in Qatar.
Your modern tour bus will likely have wifi and USB ports, refrigerated water for guests, reclined seats, and big sun proofed windows. These vehicles will be new Mercedes with the best of the best. Modern highways with highway patrol extend deep into the desert. For those of us with bad backs, rides are smooth even over the sand towards a medieval camel market.
Politics are upside down in this rich area. You see changing history around you. The Emirates (there are 7, with Abu Dhabi as the capital) has diplomatic relations with Israel. Qatar and Oman have trading, cultural and sports relationships with Israel. Azerbaijan is Israel's main source of oil and gas. All of the above also work with Russia, Iran, China. and the US. Women will enjoy the street scenes where you see Russians in the elevator, Iranians at breakfast, Chinese ice skating in an indoor Mall, and Ukrainians in military garb shopping for souvenirs.
Food is Middle Eastern/Lebanese style; easy for our palates. Sanitation is to Western standards possibly higher. The bathrooms are clean and all have some Western stalls. Gas stations offer facilities, gifts, chocolate-covered dates, snacks, and drinks all cheap and all to our taste. In covered markets, women are not pestered but given tastes of local specialties: dried fruit, teas, and sweets. Want to dine at a 6 or 7-star hotel:? The Emirates Palace Hotel has a gala lunch, with views of Abu Dhabi's futuristic skyline. Check out the marble public bathrooms while you are there. As my mother often said: "You could eat off the floor".
Finally, for seniors, these rich areas include the finest medical centers in the world. You see entire buildings with plastic surgery centers, cancer research, orthopedic medicine, and eye clinics. In 2021 there were about 330,000 medical tourists from around the world. If you fear you will be ill overseas, you do not have to worry here. PS most doctors speak the King's English if you decide to 'get some work done. Some offer holistic medicine if you are curious.
The final attraction is that airlines like Etihad, Emirates, and Qatar are cheaper than Western competitors. They specialize in long-distance flights; even economy is comfortable and clean. Who doesn't like 1000 movies with a section called 'Binge Watching"? French toiletries are in the economy section lavatories. The planes are new; they are equipped with cameras so you can watch the runway and the sky as you take off.
So looking for the new new? Go for the Persian Gulf, South Caucasus, and yes: Saudi Arabia. (We'll be going in 2023 to Saudi and others)
Contact Phyllis Stoller
646 309 5607
.