White jean season is approaching…
Finding the perfect pair of white jeans can be a daunting endeavor…StyleCycle has some easy guidelines:
1. Stay away from wearing white jeans too seriously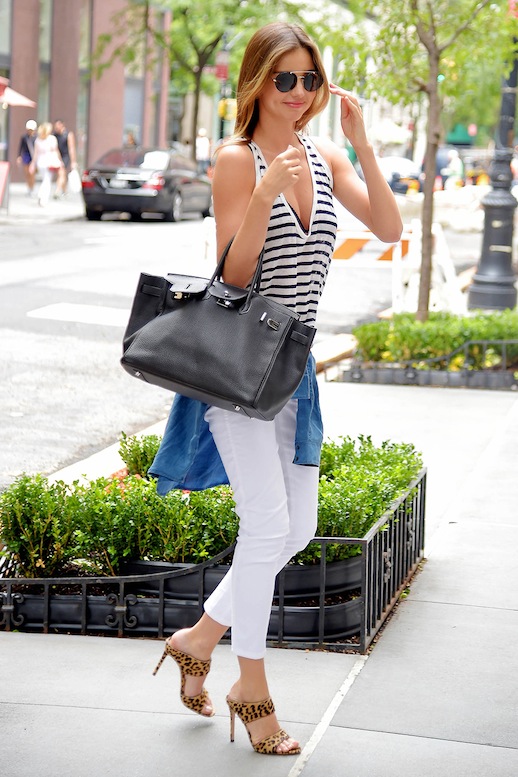 2. White is a less forgiving  color than denim or black so skinny and anything tight just leads to feeling squished in and shows every bulge.
3. Go for a looser fit – boyfriend, trouser or straight – sometimes even go up a size.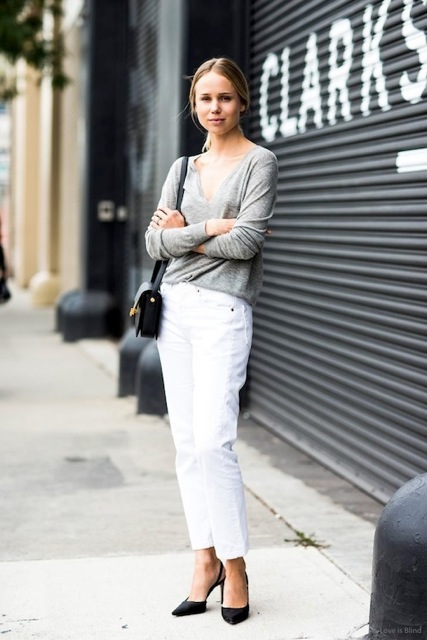 4. Make white jeans sophisticated by pairing with cream, texture and black.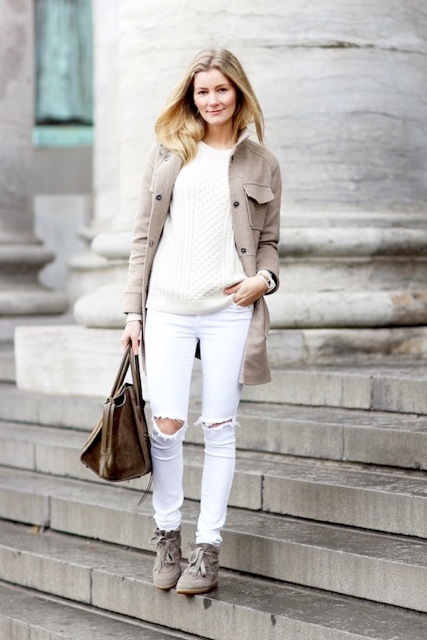 5. Feeling all white? Here's how to do it right – Ground it with a dark shoe, a metallic belt or a third piece such as a cardigan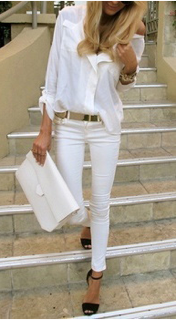 6. White jeans are great for day – they can be playful when paired with plaid or pattern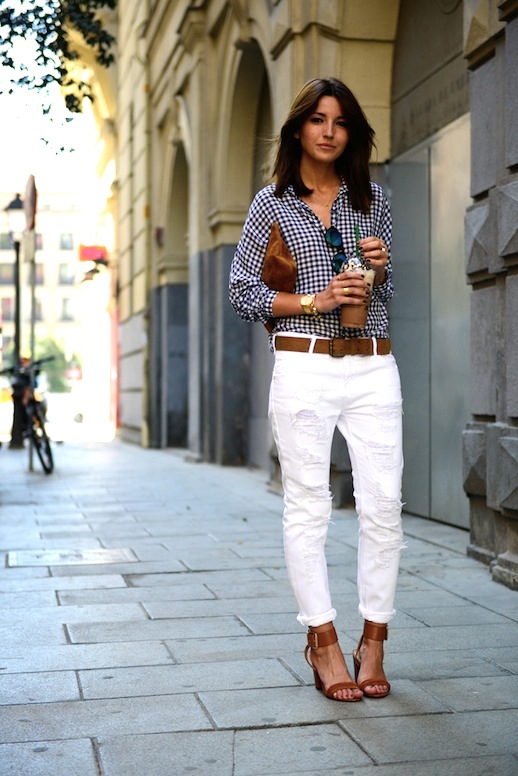 7. Add a splash of color by buying a pair from the Rialto Jean Project.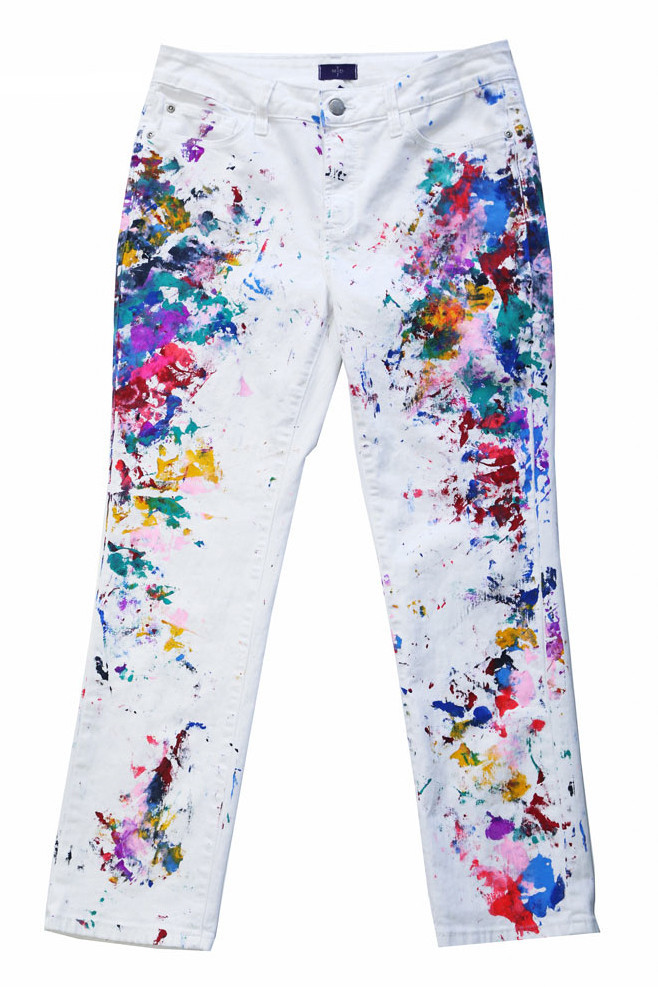 8. Make sure to wear nude underwear!
9 Carry a Tide-To-Go pen