Everyone dreams of traveling and going to exotic countries for extended periods of time, but no one considers the risks associated with it. As we are currently in a pandemic, even things like an airplane can be quite dangerous as you do not know who is on the plane and what they have been exposed to. You want your vacation to be smooth without any problems whatsoever. Here is how you can travel and stay safe abroad.
Private Jet
When people hear the word private jet, they think of rich celebrities, but there are ways that you can get your own private jet for much cheaper than you would think. Going to the Caribbean? Dallas has a massive airport filled with private jet companies and is rather close to your destination. You can take advantage of these services in Dallas to allow you to fly without worry about who is on your flight. The extra money spent could definitely be worth having peace of mind during a vacation. All you need to worry about is driving down to the city and then leaving your car there for however long your stay will be.
Health Insurance
While you would never plan on getting sick or injured when in another country, there are times when you get into something that you cannot avoid. Injuries, especially serious ones, can rack up rather expensive hospital bills and your cheap vacation might now end up costing you hundreds of thousands of dollars. Health insurance is a great idea for any trip as it will ensure that you get the medical attention you need without bankrupting you. It will cost a few dollars each day, but it is definitely worth it if it means staying safe. Never travel without having your own health insurance plan.
Stick to Tourist Areas
While most countries are safe for travel, there will be some areas within those countries that you should not travel to. These are the rougher areas and should generally be avoided if you want to stay safe. Especially with some countries in South America, it is typically recommended that you stick to the resort or the major cities around it. While it might be tempting to get out and see as much as you can, do you want to risk your belongings?
Keep Important Documents Safe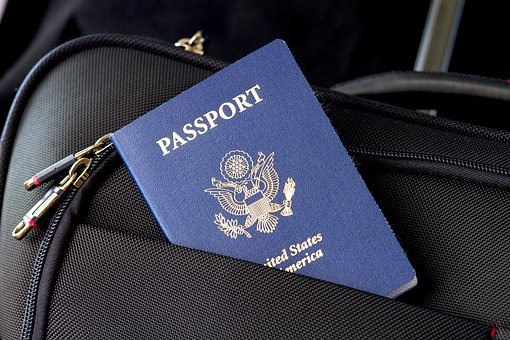 Without your passport, you will not be able to fly or leave the country. When overseas, losing this is probably the worst thing that could happen to you. Once you get to your destination, either lock your passport up in a safe in your room or put it in an area where you know you will not lose it. Protect your important documents at all costs.
Always consider what steps you have to take when traveling to be safe. Whether it be for work or for a vacation, you don't want your travels to be filled with anxiety or stress. Stay safe and follow all the precautions listed by the country. If you do all this, you will be able to relax and have a great adventure. Where do you plan on traveling ?