Nothing is more important than being in good health from the inside out. Overall wellness is priceless and cannot be traded for anything. Since the body, mind, and spirit are all intertwined, taking care of the body will also help improve your mental, emotional, and spiritual health. Prom eating right to working out often, abstaining from unhealthy practices, getting adequate quality, and looking sharp, there are various ways to give your body the kind of care it deserves.
Here are a few tips on how to take care of your body from head to toe.
Observe Proper Hygiene
Good hygiene is very crucial to your body's overall health. It helps reduce the chances of catching diseases and infections, especially the ones caused by the spread of bacteria and viruses. In addition to hygiene practices such as hand washing, showering, and brushing your teeth after meals, you also need to wash foods, fruits, and vegetables properly before cooking or eating. Good hygiene will also have a huge positive impact on your social life as people want to associate with folks who are decent, clean, and well-kempt.
Take Care of Your Smile
Now, your dental health can have a huge impact on your confidence levels as well as your nutrition. In addition to brushing your teeth at least twice a day and flossing regularly, it's also recommended to schedule a dental visit at least once a year. This helps to catch dental problems early for prompt treatment before they escalate to problems such as root canal infection, dental plaque, tooth decay, and the like. It can also help restore your confident smile once your dentist recommends a solution for you. Teeth staining, for instance, can be rectified by teeth whitening, and decay by tooth extraction. 
If you have one or a few missing teeth, your dentist can recommend bridges, dentures, or implants depending on your situation. If you take a look at G4byGolpa, you'll notice how dental implant procedures have advanced these days. Using minimally intrusive techniques, your natural smile can be restored in a matter of minutes. By taking care of your smile and dental health, you will not only be boosting your physical appearance but your emotional wellbeing as well.
Eat Healthily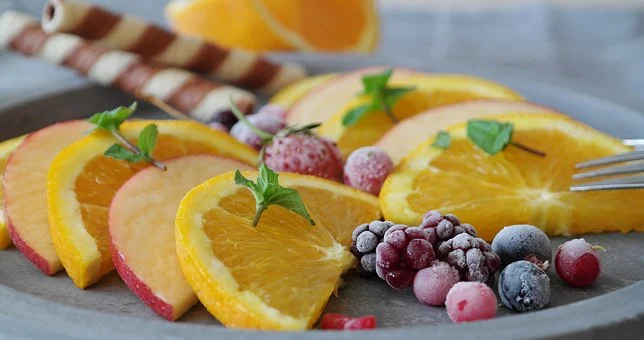 Taking care of your body is extremely paramount, it involves keeping your physical, mental, and emotional health in check. It's no secret that our bodies get weaker and more prone to disease as we get older. Good nutrition equals a healthy lifestyle, which in turn lowers the risks of lifestyle diseases such as obesity, diabetes, cancer, hypertension, and the like.
Healthy nutrition essentially means eating a well-balanced diet consisting of a variety of foods, including fruits, vegetables, starches, lean proteins, and so forth. Taking care of your body also entails avoiding junk foods, which mostly contain high contents of salt, sugar, and unhealthy oils.
A healthy diet improves all aspects of life, from the functionality of the brain to physical performance. Your body is one of your most valuable assets and you definitely need to keep it in good shape, before every disease comes knocking. Don't just eat, eat healthily.
Rest and Sleep Enough
As the Irish proverb says, a good laugh and a long sleep are the best cures in a doctor's book. Sleep is not opulent. It is crucial not to deprive yourself of the much-deserved goodnight nap if you want to stay healthy. A good night's rest makes you feel energized and alert the next day, hence improving your physical and emotional wellbeing. It helps reduce stress, improves memory, and puts us in better moods.
Even with the demanding lifestyle schedules in our professions, sleep cannot be sidelined as it is very crucial for our bodies to function properly. To keep your body functioning at its best, be sure to get at least 7-9 hours of sleep every night.
Get a Good Dose of Exercise
Good things come to those who sweat, right? Well, these days, everyone seems to be more focused on things that earn them that extra dollar, but rarely do we take a few minutes to exercise. If you want to feel better, more energized, and healthier, simply exercise! Physical activity has a myriad of benefits, including uplifting your mood, warding off stress, improving sleep, and improving physical performance. Most importantly, regular exercise will help keep your weight in check.
To take good care of your body, take the stairs instead of the elevator, walk to the mall instead of driving, do some household chores, and shut out laziness. Just to name a few, regular exercise also helps in preventing diseases such as stroke, depression, diabetes, anxiety, cardiovascular disease, and some types of cancers.
Get Enough Water
Last but not least, the body needs plenty of water to stay healthy. You can go for many days without food but not without water. Just like a car cannot move without fuel, water refuels our bodies, promote health, and keep the kidneys healthy. It also helps in cleansing and flushing out toxins from our bodies.   If you're drinking mineral water, one of the facts about mineral water that you should know is it contains magnesium sulfate and sodium sulfate, these minerals can help with proper digestion. Other health benefits of water include relieving headaches, reducing constipation, creating saliva, promoting healthy skin, and the list is endless. Dehydration, on the other hand, causes tiredness, slows brain function, and causes dry skin and high temperatures. Nothing beats the power of staying hydrated. Ensure you drink the recommended 6-8 glasses of water every day and you will definitely reap the benefits.
And there you have it. The importance of taking good care of yourself can never be overemphasized. These are just a few things you can do to keep your body healthy, looking good, and functioning at par. Don't forget to treat yourself to a massage once in a while, engage in outdoor activities, and invest in reputable skincare products.