How to Read Comics Online Without Spending a Dime
If you're a comics aficionado, you probably hate to pay for comics books. There's good news. Here's how to read comics online free of charge.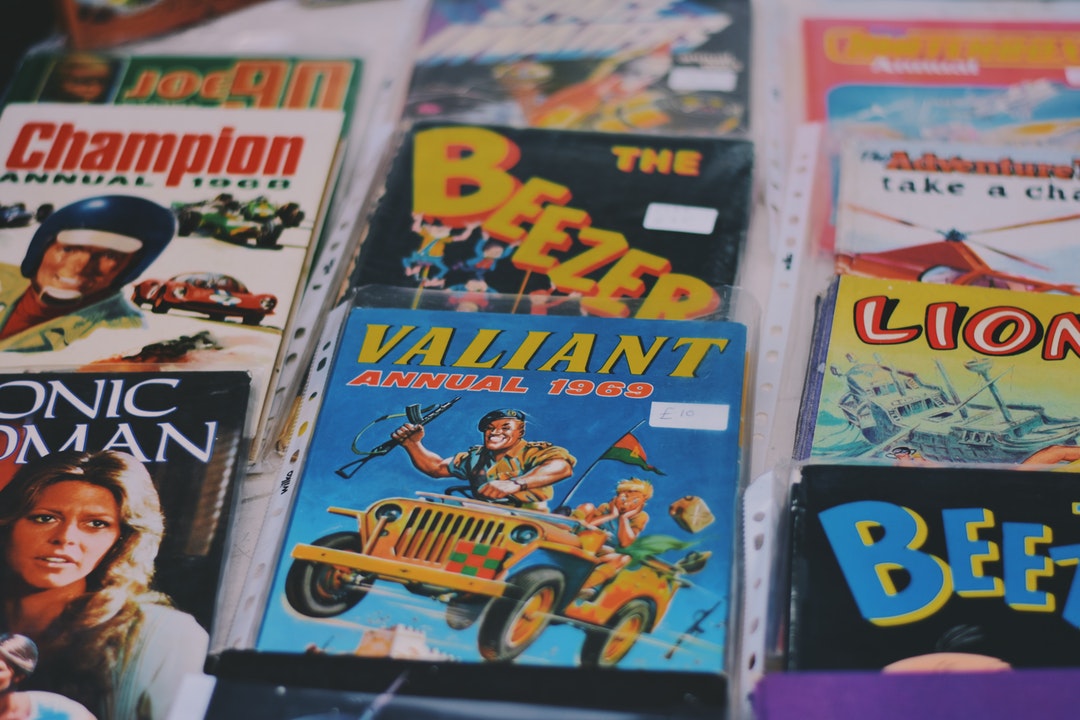 Move over costly subscription comic book sites. Step aside dusty bookshelves. There's another way to read comic books that don't involve paying a ton of money!
This guide will teach you how to read comics online free of charge. Let's get started.
ComiXology
If you want to read comics online for free, then you can't beat ComiXology. ComiXology has the largest selection of digital comics anywhere. It can help you build your library of comics, manga, and graphic novels.
Some of the issues do cost money but ComiXology has a collection of free issues and it is regularly updated with new stuff. Download a comic of your choice and read it on your phone, laptop, or tablet.
ComiXology uses "Guided View" to help make reading digital comics more enjoyable. The comics are HD files that look nice.
Once you download the comic it's yours to keep. Share the comic with your friends and collect them all.
If you have diverse tastes, don't worry. ComiXology has your back. They feature titles from 75 different publishers and many indie publishers too. Some of the major publishers include Antarctic Press, DC, Marvel, Top Shelf, Dark Horse, Boom, and Archie. ComiXology now has its own publishing label too – ComiXology Originals.
DriveThru Comics
Another way to read comics online is with DriveThru Comics. While DC and Marvel are both not available on DriveThru but they do have a large collection of books and lots of variety.
Valiant Comics, Top Cow, and Aspen Comics are all here and most of the comics are free or the site asks you to pay what you want to pay.
DriveThru Comics has new and vintage comics from independent publishers available for download. Like ComiXology, you can read them on any device you want. Delete Facebook account and make room for more comics on your phone. Trade them and share them with friends.
Use the filters to browse different genres, publishers, and formats. Narrow down your selection or explore new genres. There is a lot of comics to go through but you'll never know what you will find on DriveThrus Comics.
Amazon Best Sellers
When you think of comics you probably don't think of Amazon, but Amazon Best Sellers is the best site to read comics online free. Simply click on the "Top 100 Free" section and you'll be met with hundreds of free comics.
These are the best selling free comics. You can also filter and search for other free comics if you don't agree that the best-selling comics are usually the best. The list is updated hourly so check back often for new titles and to browse the selection of comics.
Download them to your Kindle or your phone using the Kindle app and you are ready to go!
Digital Comic Museum
The Digital Comic Museum lets you read online comics for free from the Golden Age (1930-1950). It operates very much like a museum allowing you to see how the genre has grown and changed over time.
There is no download limit and you don't have to register as a user to download the comics. Digital Comic Museum has all the classics in one place so you don't have to search the entire web to find them. You might not be familiar with all the stories or characters but you can easily see how these comics influenced the comics of contemporary times.
You will not find any contemporary comics here, but it's still a ton of fun to look through the classic titles. Notice how the artwork and storytelling have changed. Follow the roles for women in the early comics and compare them to today's titles. Today's publishers got the push they needed from these masters.
GoComics
How about some online comics that don't feature people wearing capes? GoComics features comic strips from the newspapers. All you need is a free subscription and you can read newspaper comics anytime.
Check out their massive catalog of comics including Peanuts, Dilbert, and Calvin and Hobbes. They have lesser-known cartoons as well. They even have categories of Garfield to help you find your favorites even faster.
ElfQuest
Expand your taste and read an award-winning independent comic – ElfQuest. This comic label has been making comics since the 1970s. Every issue that was released before 2014 is available for free on their website.
If you like fantasy and elves, then this comic is for you! Several series are available with different storylines and adventures.
Once you meet the characters you'll be hooked on ElfQuest. Created in 1978, ElfQuest continues to hook the imaginations of readers.
Chief Cutter and the Wolfriders are driven out of their home and are under the threat of annihilation. As they begin to wander in search of a new home they find a land inhabited by humans and they discover tribal elves.
Soon afterward alliances and enemies are made, battles are fought and adventure is theirs. Read this epic fantasy comic online for free.
The Internet Archive
This website has thousands of free online comics and graphic novels. You will find some rare gems on the Internet Archive.
There are not a lot of mainstream comics on there but you can be sure to find a few new favorites. They also have a large collection of manga.
The navigation on this website isn't the best so you're going to have to dig around and see what you find. We also found the labeling to be inconsistent. Searching for a specific title may be your best bet.
If you are just getting into comics or if you want to start reading more indie titles this is the place to go. Click on a few random covers that look interesting. You never know what you might find.
Start Today: Read Online Comics Free
There is no need to pay tons of money when you can read comics online free of charge. All it takes is a little digging and you can download or read some rare gems.
Share this article with your friends and leave us a comic below if we forgot to mention one of your favorite online sites for free comics.