There is such a wide range of different gifts and toys on the market for growing boys that picking the perfect gift can be so difficult. Young boys grow up so quickly these days and have so many different interests that it often seems like they have a new hobby every day. A boy's first few years in elementary school are so important in his social, educational, and physical development that the best gift for a growing boy is one that aids him in this development. 
This article will explain how to pick the perfect gift for a growing boy. 
1. Pick a Gift that is Themed Around a Boy's Favorite Character
These days, so many boys have a favorite character and they can often be nothing less than obsessed with it. One surefire way to pick a gift that a boy will love is to buy them some of that character merchandise. The global success of the Marvel Universe movies means there is so much merchandise available, whether a boy's favorite character is Ironman or Captain America. You can buy anything from action figures to lunch boxes to toy vehicles which boys will love showing off to their equally obsessed friends. 
2. Growing Boys Love to be Creative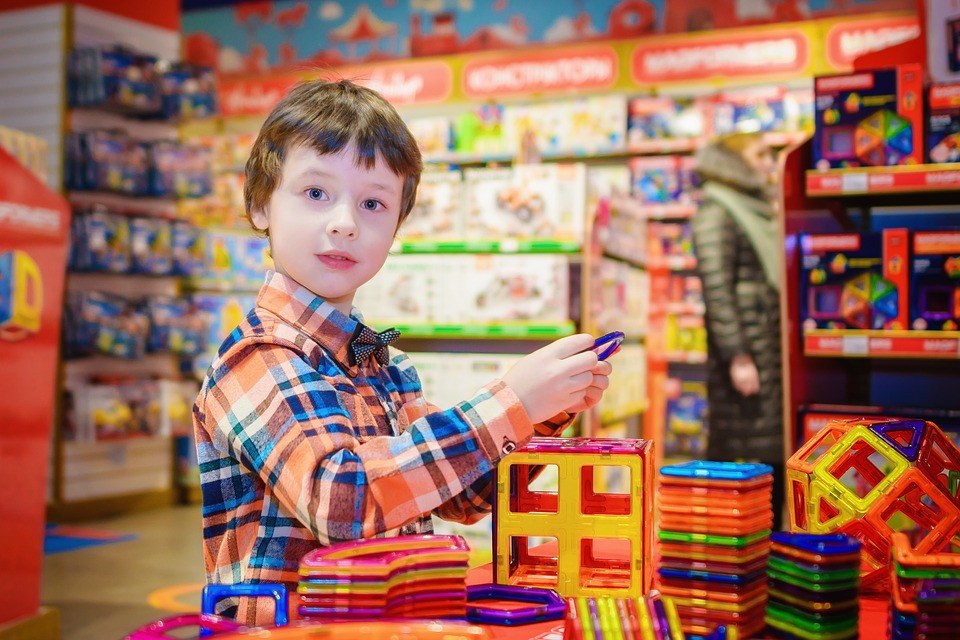 As the boys start school they begin to hone their skills of creativity so any gift that allows them to be creative is always a great option. Paint and pencil sets, Lego, construction kits, and miniature models are all fantastic gifts for growing boys who love to make things. These kinds of toys are fantastic for developing creativity and teaching boys about patience, the results of hard work, and attention to detail. There are fantastic creative gifts for young boys online and the toy professionals at https://www.gearunicorn.com/best-toys-and-gifts-for-6-year-old-boys/ suggest some amazing gift choices like an interactive globe and a writing tablet. Gifts like this are ideal for boys at this age because they will help them to learn while they play. Boys learn best by doing and so any toy that teaches them something without them even realizing it is perfect. Other great ideas for creative gifts for growing boys are terrariums in which they can plan and grow their little garden. 
3. Boys Love Roleplaying
Another awesome gift idea for growing boys is toys that allow them to roleplay as boys of this age have the most incredible imaginations. If you find out who a boy's favorite character or superhero is then you can get him that character's costume to dress up in. Boys love to pretend that they are a superhero fighting the bad guys just like their favorite movie. Other boys like more classic costumes like cowboys or soldiers, which allow them to create their persona and come up with their storylines. If you are buying a gift for someone else's child, then you should check with their parents about their rules around toy guns. Many of the characters that boys love have guns and other kinds of weapons, but some parents don't allow toy weapons in their house because they believe it encourages violence. Checking with the child's parents first can avoid an uncomfortable situation where the boy excitedly opens up his new Captain America shield only to have it confiscated by his parents.
4. Growing Boys Love Physical Activities
Young boys have boundless energy and love toys and games where they can be active. There are so many easy gifts that you can buy an active boy, no matter what your budget is, like a soccer ball, a toy badminton set, or a skateboard. Gifts that enable a boy to be active can help with his physical development and allow him to expel some of that boisterous energy that all growing boys have. This kind of gift is also a great option for buying something that you can do together with the child. Young boys love playing catch with their parents and teaching your child how to ride a bike is an important stage in every parent-child relationship. 
There are so many great gifts that you can pick for a growing boy that they will love. Find out what their interests are and you can be sure to find something perfect for this really important stage in their life. Look out for a gift that enables the boy to be active and creative or to roleplay as their favorite character, and you can be sure that it will be much appreciated. If you're choosing an active gift, don't worry about the child picking up bumps and bruises. Growing boys are incredibly robust.