Having a background is one of the reasons people buy houses. Some want to have space for children to play around, some need more room for their dogs to run freely, and some want to create a small garden just for themselves. Whatever the reason is, a spacious backyard is definitely a plus of owning a house.
However, not all people have a clear understanding of what to do with this space once they move in. If you are planning on buying a house and want to build a perfect backyard or you want to renovate what you already have, we are here to help you. Here are some efficient tips to create the backyard of your dream.
Grow a garden (big or small)
Have you ever dreamt about a huge garden with a hedge maze, a pond with koi fish, and a beautiful summer shed for outdoor dinners? Or do you want to build a small garden where you can grow your own herbs and vegetables? Whatever your desire is, your backyard can be transformed into a green paradise.
You can add many more things like a greenhouse, flowerbeds, or even a vineyard. What you also need to consider is what outdoor furniture to place in your backyard. For example, if you own a villa and want to make your dreams come true, you can consider something like a garden bench Dubai can offer or swimming pool furniture from local companies, or even a simple beach umbrella from a nearby store. The best outdoor furniture will ensure your experience is top-tier.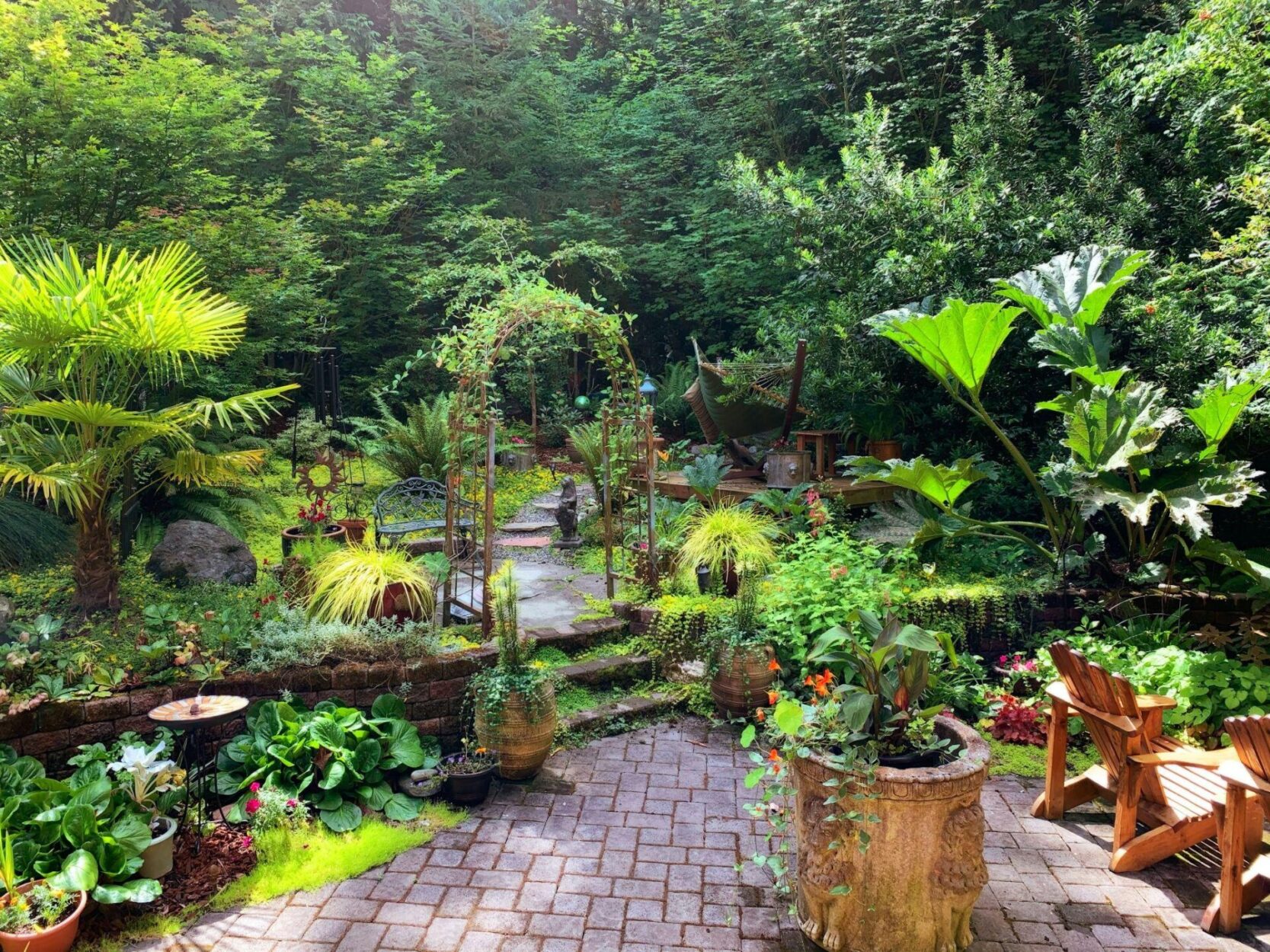 Create a fire pit lounge
If your backyard is big enough, you can realize your dreams about quiet get-togethers with your friends. You can gather around a warm fire, roast marshmallows, and talk about how your week was. You can surround the fire pit with rattan furniture or wooden benches and throw some cushions and blankets on them. The fire pit itself can burn wood, propane, or natural gas and be made out of stones, bricks, and other heat-resistant materials. The limit here is only your imagination.
Make an outdoor kitchen
Are you a fan of backyard BBQ parties with friends and family? Then the option with an outdoor kitchen is for you. Depending on your desires and the parameters of your backyard, you can do anything from a small grill and garden furniture set to a whole custom-made outdoor kitchen with a bar counter, cabinets for storage, a huge fridge, and a lounge zone. If cooking is your passion and you want to experiment with your skills, bringing it outdoors can make it more fun and even inspire you to try and cook something new.
Build a family playground
We already mentioned that one of the possible reasons for getting a house with a backyard is for kids to play around. So if you want to create a playground for your children, try to accommodate it not only for them but for adults too. We all sometimes want to be kids again, don't we? Add some monkey bars, rope swings, or even climbing walls so everyone can have some fun! You can even build a treehouse with bridges and lookouts for your kids to explore so they can create their best memories there.
Set up a relaxation getaway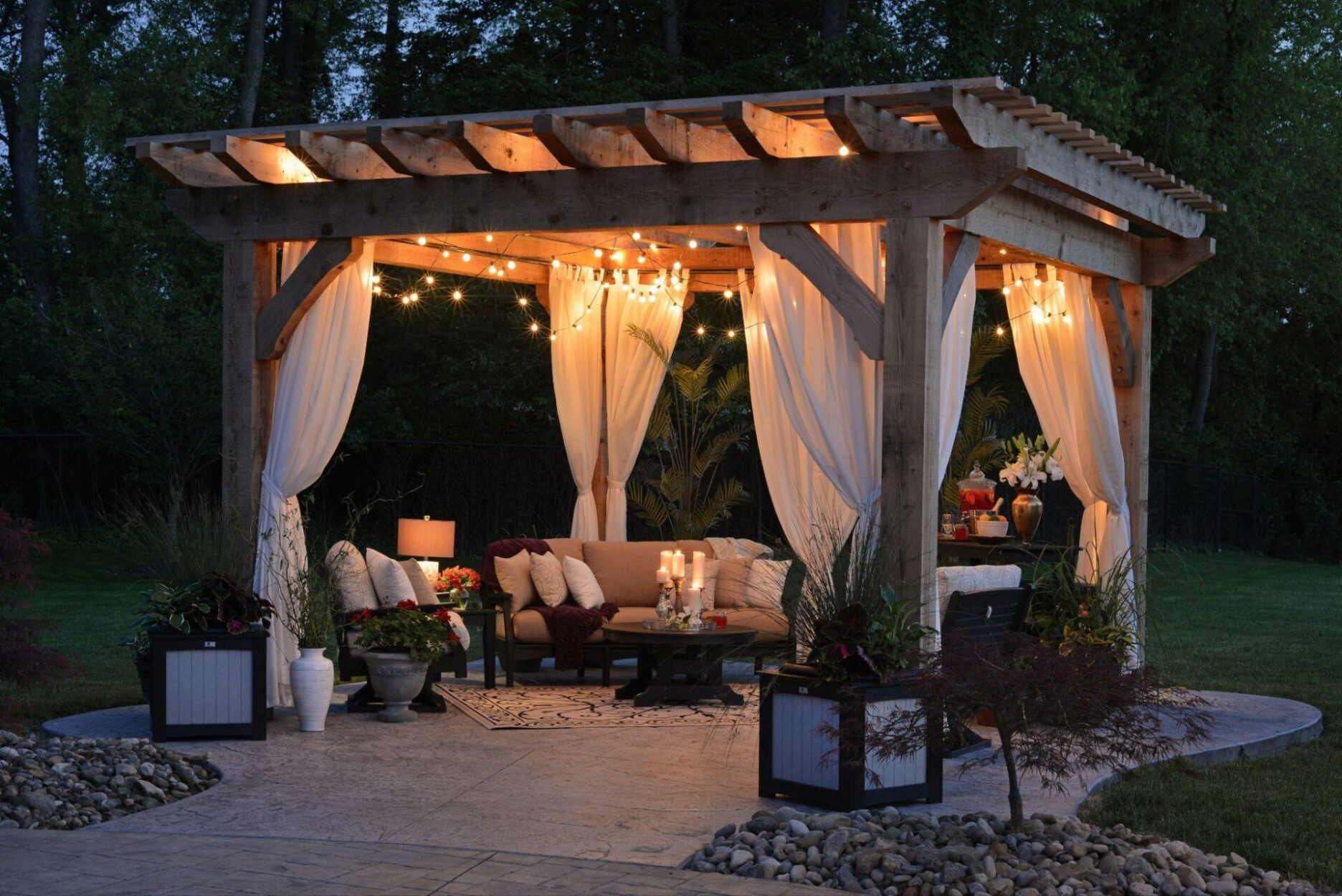 Finally, if you are buying a house just for yourself and want to run away from the noise and fuss of a big city, build yourself a total relaxation zone where you can reconnect with yourself and have a rest. Get a bench swing so you can lie down and nap a bit in the evening. Install a pergola with a small dinner set under it. Hang a hammock near a garden pond to swing and listen to calming nature sounds. Decorate trees with lights to bring a bit of coziness to your evenings. Anything that makes you feel happy and reduces your stress level works.
To sum it all up
These five ideas for a perfect backyard are only the beginning. You can think about many more things like zones of interest, elevated decks, or outdoor living spaces. Also, you can combine any options you like together and create a perfect and trendy backyard. You can realize almost all your desires within the limits of your backyard. Create your plan and make your dreams come true.