Were you thinking of using social media as your primary method of marketing? That's a great step to take! Social media has been used for marketing purposes for a long while now. Platforms like Facebook, Instagram, and Twitter are now optimized to their fullest to grant more options for business owners like yourself. However, you will still need to exert some effort and attain the knowledge to drive decent traffic to your website. If you want to know how you can easily do this via your social media accounts, here are a few tips to do this.
Optimize Your Profiles
An easy way to have your brand recognized by your target audience is to use marketing strategies on social media websites. With how many people there are using these platforms a month, you're expected to drive a good amount of traffic to your website. This can only happen if you're optimizing your social media accounts and your website's SEO strategies. You can start by using relevant keywords in your biographies, but make sure not to miss adding any relevant information to these biographies. If you want your website to rank well in search engine results, you have to add your homepage links to your social media biographies. This will help increase brand awareness and traffic.
Connect Your Social Media Links
With how many social media platforms exist nowadays, everyone, including your audience, is bound to have more than one social media account. Thus, encouraging people to visit your other accounts will increase the chances of them clicking on the links to your website. You can tell your followers outright to visit your other accounts on social media, or you can use a service that adds all your links in one place like Like In Bio. If you want to know how to use LinkInBio, you can simply add as many links as you want that goes to your social media accounts, like Shopify, Twitch, Pinterest, or YouTube, after you register on the LinkInBio provider website. Then you insert a single URL to your social media profiles. This will help increase your number of followers, which will eventually drive more traffic to your website.
Post Regularly
Popular social media accounts have a large audience for many reasons. In addition to good marketing strategies, these pages are probably posting on their social media accounts on a daily basis. Therefore, if you want your social media marketing strategies to work, you will need to provide quality content first. The quality content can only be delivered via posts, pictures, videos, etc. frequent posts are statistically proven to increase your number of followers and likes. However, this can only happen if you take a set of factors into account first, like your target audience, hashtags, days in which you're posting, and region/ time zone.
Viral Content
The word viral is often associated with social media, and for a good reason. Anything enticing, comedic, or relatable will make people visit your social media accounts more, which will increase traffic to your website. No matter what the context is, viral content is challenging to create, as not all posts can become viral in one day. In order to make viral content, you need to take these two elements into account:
People should be willing to share that content
People should share your content to let other people know your message
Visual Content
Because our society is affected by instant gratification, people will be more willing to view content that is more attractive and easier to digest. Visual content, for instance, is more engaging than a 2-paragraph long post. Visuals that speak volumes about your brand and niche products will do wonders in increasing your traffic. They can also encourage more people to view your website to see more of these visuals.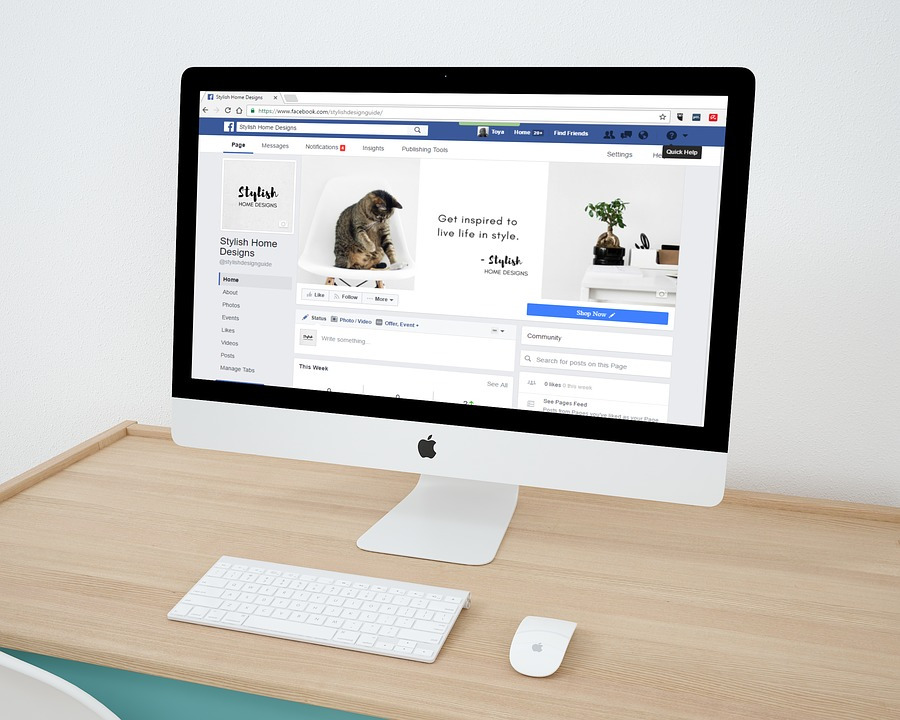 Social Groups
Social media allows us to participate in community groups where you will have higher chances of reaching your target audience. When you find the right social media groups, your chances of finding people who share your interests and are likely to be interested in your products will increase. You can join groups on Facebook, WhatsApp, Pinterest, or YouTube. This will also help identify your target audience's personalities, characteristics, and interests, which will eventually help you sell the right type of products for them.
With social media, you'll have an endless amount of opportunities to increase your traffic. Keep in mind that some platforms, like Facebook, are using demographics to attract the right audience to your accounts, so this should help you generate more traffic as well. Marketing campaigns need patience and persistence, as they can take a long time to bear their fruits. But if you've implemented the right strategies, you'll be able to reap their benefits.