The phrase and song "Diamonds Are A Girl's Best Friend," first splashed onto the big screen back in the 1953 classic, "Gentlemen Prefer Blondes," as sung by the immortal Marilyn Monroe. Her presentation of the song was later reinvented by another pop culture icon, Madonna, in her rendition of "Material Girl," back in 1984. Both of these iconic performances associated with this expensive gemstone will continue its influential place in American history and culture.
Another popular idiom associated with this gem is "Diamonds Are Forever," which stems from the 1971 James Bond flick starring Sean Connery as the famous 007 spy that was chasing a diamond smuggler in Las Vegas. Men and women have been captivated by this precious stone for centuries and it continues to be a source of inspiration for authors, poets and lyricists alike.
Diamond Trivia
Made of pure carbon, this often colorless crystalline mineral is the hardest naturally occurring substance found on the planet and also in meteorites. It may come as a surprise to some, but only 20-25% of these gemstones are used for jewelry while the remaining 75-80% are utilized for industrial purposes. The superior cutting ability of this rock comes from its physical and chemical properties and it is also used in improving the performance of semiconductors.
Although found all over the world, the rarity of this precious mineral comes from the petrogenesis (or origin) of the igneous rock from where the diamond is recovered. Even though these stones are rare, they still have the ability of crossing multiple disciplines, geology, astronomy, science, mathematics, anthropology, art, economics and history.
Dark History
The 2006 thriller "Blood Diamond," helped to raise awareness about conflict diamonds or those that were mined in a war zone and sold to finance an insurgency, an invading army's war efforts or the activity of a war lord. Currently only about 4% of the world's diamonds are considered coming from this dark background and this is a dramatic decrease from the estimated 15% of the market back in 1990. This had many ordinary consumers, even some celebrity customers concerned over the origin of their stone.
In 2004, Amnesty International and Global Witness conducted a survey of diamond retailers across the US and found that only 28% of them were familiar with The Kimberley Process, which is joint effort of governments, industry and civil society to stem the flow of conflict diamonds. However, they also responded that almost 85% of consumers rarely or never ask for proof of a diamond's origin.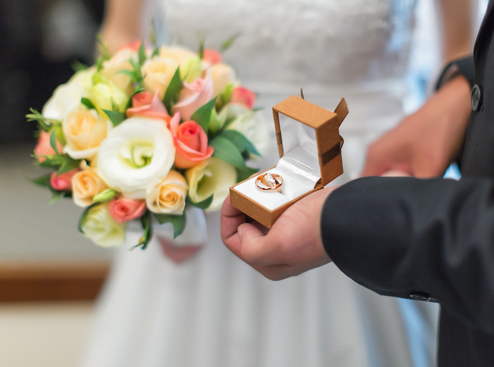 Making Dreams Come True
Still most people will primarily think of a diamond as being attached to a wedding or engagement ring, something that little girls and young women often dream about for many years. As many would say, diamonds are a girl's best friend! But with so many different styles, cuts such as round, oval, princess, cushion, baguette diamond rings and many more designs and choices available, it can be difficult to make this important decision. Make sure you check out all the beautiful options out there to make an informed decision when deciding to buy your diamond ring.