So you have been finally decided to give in to the thought of having an extra-marital affair on the Ashley Madison dating site and wondered what to expect on the platform. You may find this piece to be insightful in finding out how the pricing system works and what to expect from using the service. You can check here to find out about the Ashley Madison price list and learn more about their dating services below.
As you may already know, the Ashley Madison dating service is famous around the world for their adult dating service. While many of their users are married couples looking to have an affair with a stranger, you could also find single folks or divorcees looking to connect with the opposite sex. So how can you get started on the platform, and what should you expect from using their service?
Getting Started
As with every other dating site for adults, the first thing you would have to do is sign-up and create a profile. You can do this in less than three minutes and don't have to provide your real details, such as your name, phone number, or address. It is possible not to have your actual photo as your profile picture. You can choose to use an avatar, and other users will respect your decision to remain anonymous.
The registration process is free of charge, but you will have to provide an email address to complete the process. And for this, I advise you to use a new email solely for this purpose. By so doing, you get to separate your private messages from dating services, from other work-related emails.
Meeting Members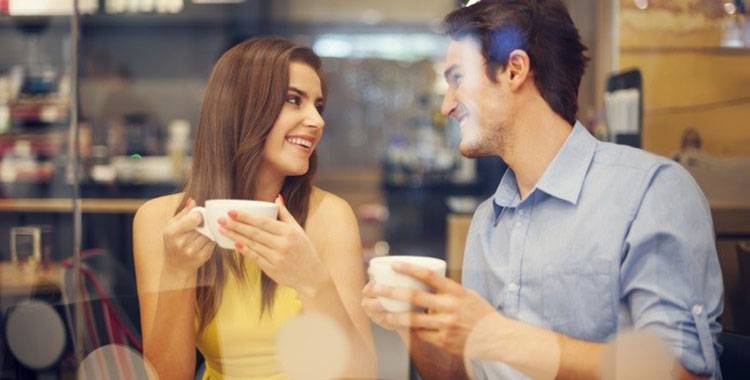 Once you have completed the registration on the website, you will get notifications of compatible matches close to you. But you can ignore their suggestions and do your search at your convenience. For this, you will need to upgrade to a premium membership to be able. I will talk more about this when we get to how the pricing system works.
You should know that a female member can begin chats and send emails without any financial commitment. On the other hand, a male user only gets one free message upon registration. And if they happen to connect with a female user, they will need to purchase more credits to enjoy more chat time. Men can also get gifts for the ladies on the platform, but this is entirely up to them. You can read this for how to chat ladies up on dating sites.
Pricing Policy
As you already know, you will need to upgrade your membership status to get the best out of the Ashley Madison dating service. But just before you give up on the thoughts of signing up, you should know that their fees may be within the market average. The good thing is that you don't get slammed with a recurring monthly subscription and only pay for what you use.
The service is entirely free for women, and only men will need to make a financial commitment to enjoy the services provided by the platform. The guys will need to pay for the messages they send to the ladies and other users, but the females can start chatting right away. One good thing with this system is that you can be sure of finding a lot of female folks on the site at any given time.
How Much does Ashley Madison's Credit Cost?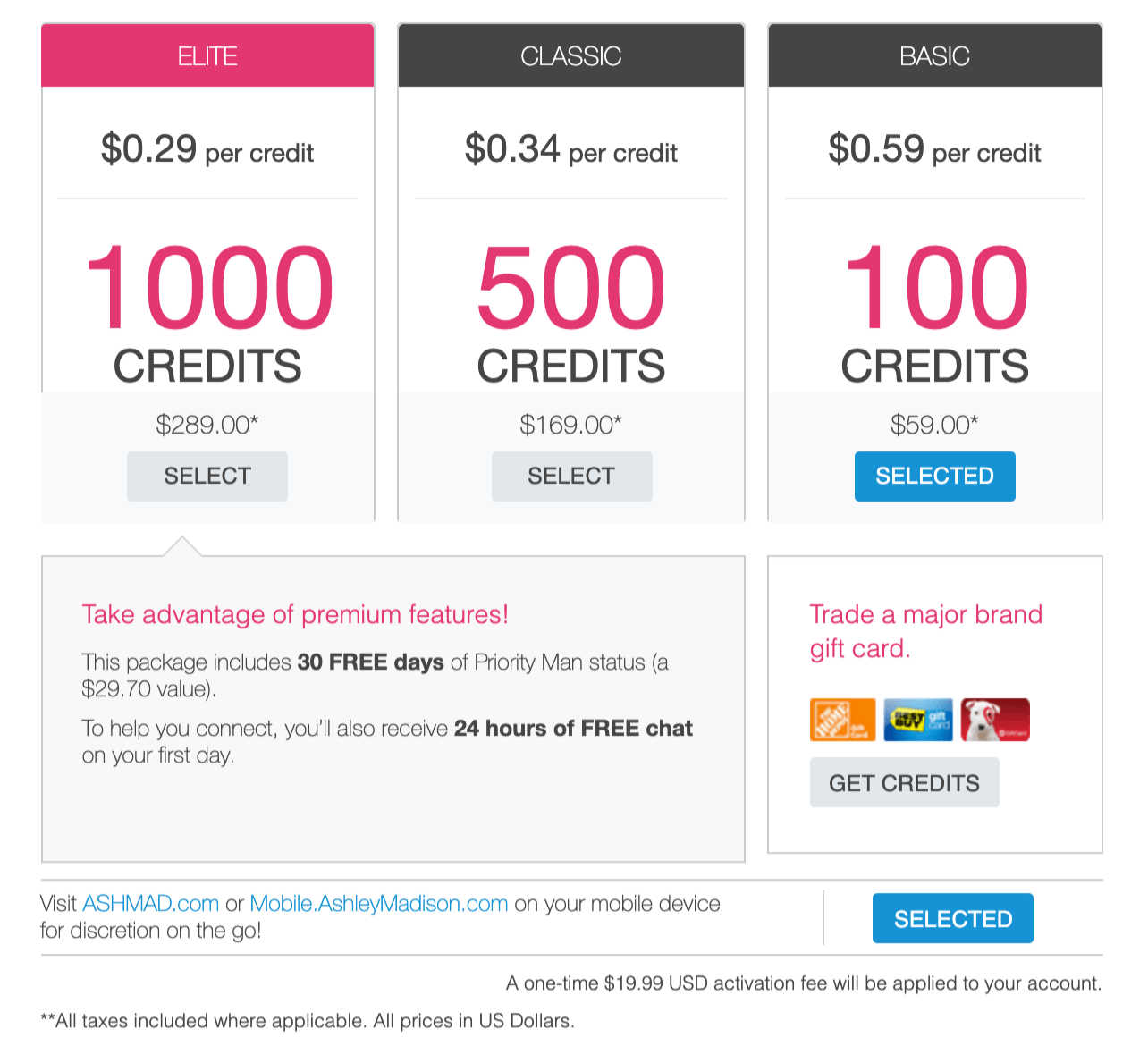 The minimum credits you can purchase is 100, and each goes for 0.49 cents. So the guys should expect to shell out $49 to get started on the platform. The good thing is that the more credits you purchase, the lesser it cost. If you are buying 500 credits, the price drops to $0.29 per credit, while 1000 will cost you $240 at the rate of $0.24 per credit.
Please wait a minute, did I hear you say it cost to use their service? Well, you should know that it is expensive to cheat on your partner, and you can check this piece below to find out how much it costs to have an affair.
https://www.fatherly.com/love-money/this-is-how-much-it-costs-to-have-an-affair/
So now you know how much it cost to get started with using the service, I bet you would like to find out how much credit a gentleman needs to send a message to a lady. It will cost you five (5) credits for every message you send to other users, and that's not all. It also requires the same five credits to open a letter or text sent from a female user or other people on the platform.
For a live chat with another user, you will need to have a balance of more than 30 credits, and it will cost 50 credits to chat for an hour. And once the first 60 minutes is up, you will be charged another 30 credits and an extra 20 at the end of the hour. If you wish to send virtual gifts to your female friends on the platform, you could end up spending between 20 and 50 credits.
Buying credits is not an issue, as the site accepts all credit cards and also has the option to use PayPal instead. The good thing is the payment is billed under "online services." and does not mention the name Ashley Madison. So you can be sure your spouse won't get suspicious at the end of the month when they receive the monthly transactions. Of course, you won't have to worry about this if you don't share the same banking details or make use of PayPal.
Final Notes
The Ashley Madison dating service is excellent if you are not looking for a long term relationship. It also appeals more to married men and women interested in having a fling that doesn't end up ruining their marriage. While your user information such as name, photos, and other details are protected, there is usually little information about the people you meet there. So you may have to spend on credits to get to know other users on the platform. But at the end of the day, there is a high probability you may find someone who isn't looking for anything serious also.