If this past year has taught us anything, it's that healthcare workers truly are heroes. Most of us knew this already, but the ongoing resilience, hard work, and commitment of the people on the front line have truly proven their selflessness and their crucial role in our lives and our hearts.
Some of us have chosen to display this gratitude in emotional clapping, donations, and more. But, for others, seeing how amazing healthcare workers have been had given us a zest to get stuck in and give back by joining their ranks.
If you're one such individual, then a healthcare career could be all you can think about right now, especially as continuing reports emerge about worker shortages and healthcare skills gaps. But, while committing yourself to this career is undeniably admirable, this isn't a move you should take lightly. A career in healthcare does, after all, bring a great deal of responsibility, and jumping in at a time when emotions are so high and healthcare is so valued may see you entering a role without preparing for its realities.
The sad fact is that healthcare isn't all pats on the back and nationwide clapping. This is a career that consists of long hours, difficult experiences, and levels of pressure that office workers could never even imagine. With this in mind, before you rush off and pay for courses or stock up on grey's anatomy uniforms by Uniform Advantage that will help you to look the part, you must take the time to truly determine whether you have what it takes to work in healthcare. Here, we've got a few pointers to help you decide.
Talk to someone already doing the job
Healthcare workers are understandably busy right now, but if you can, it's well worth talking to someone who is already doing this job. After all, you can read up on a position all you like, but there's no way to understand its realities until you speak to someone who has actively fulfilled the role. After the stresses of the last year, especially, getting a first-hand account from someone who has been 'on the front line' is sure to stop you from sugar-coating what you're about to commit to. This can be invaluable, both for helping you to consider, realistically, whether this is the right role for, and for at least halfway preparing you for the daily realities that you can expect once you get started.
Even if you don't know any healthcare workers within your chosen specialty, the internet is now a wealth of information in this regard, with many healthcare workers documenting the struggles on social media platforms like YouTube. While this isn't the same as having a one-on-one conversation, seeing 'day in the life' style healthcare content can be equally useful for revealing the daily realities and helping you to get a feel for whether or not you would be happy to face them.

Consider your work ethic
We all know that healthcare workers work long hours, but few of us actually consider the realities of this until it's too late. In reality, though, healthcare shifts are a standard twelve hours, and that's during the quiet periods. In incidents like this latest pandemic, healthcare workers were committing to even longer shifts, and sometimes also having to sleep at the hospital or stay away from home to protect their patients. What's more, unlike the vast majority of positions, healthcare workers don't get guaranteed breaks, nor do they have a set finish time as such. Rather, breaks are typically a quick cup of tea, and finish times are entirely dependent on the patients you're dealing with, and any emergencies that happen during each shift.
With all of this in mind, it's also fundamental that you consider your work ethic before breaking into a career like this which, in terms of commitment, is unlike any other. Far from simply having a passion for your role, you must be willing to put everything into this career, often at the expense of your personal life. A strong work ethic will help with that, ensuring that you enter this field with the mindset you need to put your all into this role, often literally. By comparison, anyone questioning their ability to commit to that extent, even at this early stage, might do better to consider their alternatives before they're launched into something they aren't equipped to deal with.
Assess your mentality
Along roughly the same lines, it's also worth assessing your mentality, especially with regards to your mental health. After all, as we've discussed, this is unlike any other work commitment you will have made, and it's set to put a huge amount of pressure on everything from your wellbeing to your personal life. This is not only because of the hours that you'll be working but also because of the situations you'll be dealing with, which will be incredibly high stakes and sometimes quite distressing.
Individuals who are highly anxious or prone to stress will especially struggle to cope in this environment and may find themselves unable to switch off in the ways that they need to in order to rest between shifts. What's more, generally high stress levels mean that you may be less able to cope under pressure, when every decision and every second can quite literally mean the difference between life or death.
By comparison, a viable candidate for a healthcare career will generally be free from anxiety, calm under pressure, and have the mentality needed to approach patients with empathy without taking those feelings home. This is a difficult balance, but a good grasp on your mental health and a general level-headedness are clear signs that you could easily manage whatever a role in healthcare might throw at you.
Know the steps you would need to take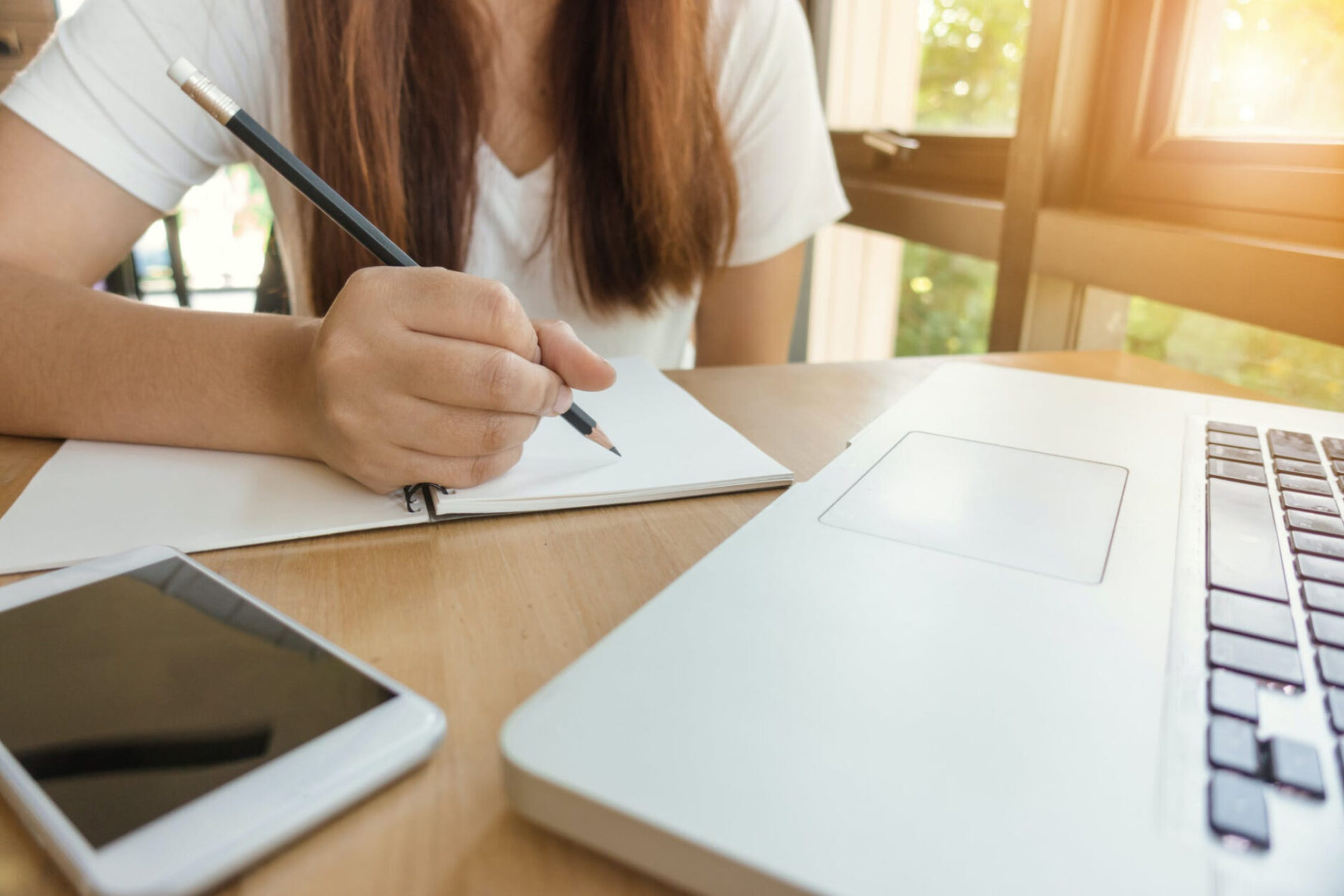 It's also always worth researching the steps you would need to take to enter a career in this field, showing you how long you can expect to study before breaking through, and also how much of your life you'll need to dedicate to this cause. The good news is that there are entry-level jobs in healthcare, and they include care home workers, healthcare assistants, and home care positions. In a general sense, though, the vast majority of healthcare roles require qualification, with courses ranging as long as four years before complete qualification, and requiring even more time spent in training positions.
If you have some idea of the area of healthcare that you would like to focus on, this knowledge can be incredibly helpful for showing you how you can make that a reality, and whether you're realistically able to pursue that goal. If the thought of studying for so long or completing on-the-job training frightens you, then this probably isn't the right path. But, if you can't wait to get started and feel like the more you know, the better, then you're definitely on track for a healthcare career that takes you far.
Try it out
Ultimately, nothing is more valuable for cementing a future career than getting stuck in and trying it out. This is especially true in healthcare, where even just getting used to a hospital environment can be a huge step towards helping you to make up your mind. The opportunity to work with patients can also be incredibly useful, helping you to see how you cope around illness, and how well you're able to leave your patient's stories and struggles at work.
The good news is that there are a few avenues for trying out healthcare before you commit to a set position, and volunteering is the best of them. As well as helping you to start making a difference (which is really the main point of this career choice,) volunteering allows you to do so on a time scale that suits you, and from a distance as you get used to things. There are many options here, including volunteering in care homes to read to patients or even to help with meals or classes. On hospital wards, too, volunteers are always welcome to cheer patients and generally offer personal assistance. Failing that, taking a position as a porter in a hospital provides you with a paid in-point that, again, can be a fantastic taster of what would be to come if you truly committed here.
If you find that you flourish in these roles and love making a difference, then it's a sure sign that this is the right career after all. However, if you struggle with the environment or find difficult illnesses hard to deal with, it's a pretty clear indicator that you might be best off letting this ambition lie.
A final word
Healthcare workers are undeniably amazing, but this is by means an easy route. By taking these precautionary measures to make sure it's the right path for you, you can either save yourself a world of worry or embrace the healthcare career of your dreams with arms and eyes wide open.