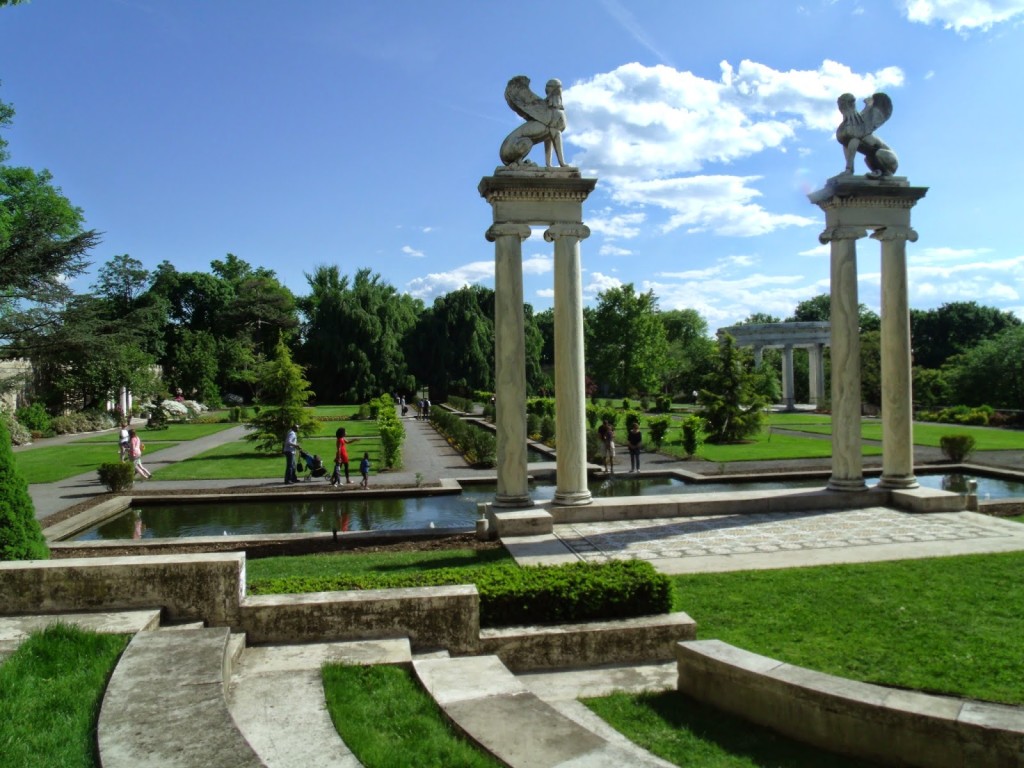 Everyone loves holiday lights !!
How  happy those little twinkling lights  make us feel like kids again , well just imagine them in the spectacular  Untermeyer gardens .. well wonder no more   come see this amazing site  coupled with holiday music and hot cocoa  dress for the weather as it is entirely outdoors , wear good foot wear cause it will be dark by 6 pm  after all that's what makes a good light show 🙂   so  bring the family and wander around  inside the walled garden  enjoying the spirit of the season
The Untermyer Gardens Conservancy is sponsoring a Grand Holiday Illumination at Untermyer Park and Gardens, 945 North Broadway in Yonkers on December 11 at 6:00 PM.  The Walled Garden—its architecture and plantings—will be illuminated in a ten point countdown led by Mayor Mike Spano and former Mayor Angelo Martinelli.  After the illumination, hot chocolate will be served.
Recorded music from the Christian, Jewish and Islamic traditions will be played.  Peace on earth and good will toward men will be the theme, as the Walled Garden is a Persian garden, based on the concept of the Garden of Eden.
This gift to the community from the Conservancy will continue until January 3.  Every night, the Walled Garden will be open for visitors to stroll, admire the lights and listen to classical music from 5:30 until 8:00.  On Friday, Saturday and Sunday evenings, free hot chocolate will be served by various community groups.
Admission is free.  For further information, call 914-613-4502.  The Conservancy's website is www.untermyergardens.org.