Lisa Edelstein, star of Bravo's first original scripted series, Girlfriends' Guide to Divorce, appears on the cover of award-winning emmymagazine, the Television Academy's official publication, on sale starting today. Edelstein is laid-back and lovely in an Isabel Marant sweater and Pamela Roland trousers. For exclusive photos and video behind-the-scenes at Edelstein's photo shoot, visit TelevisionAcademy.com.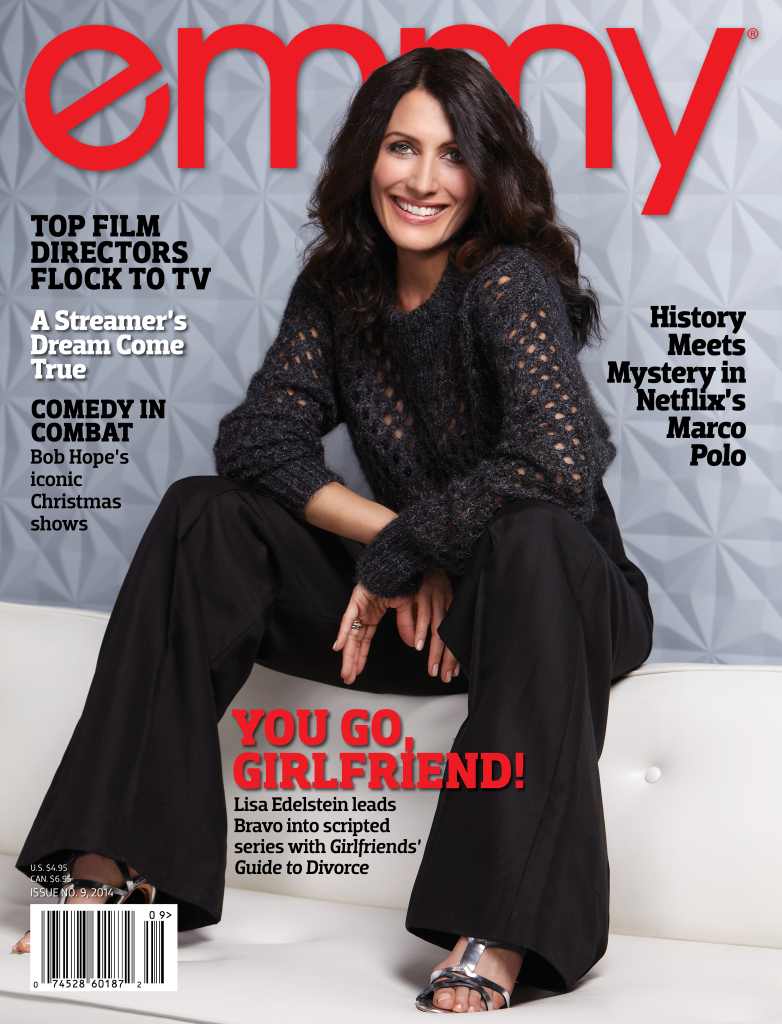 After seven years spent playing Dr. Lisa Cuddy on Fox's House, Edelstein returns to television as Abby McCarthy, a successful self-help author and mother of two whose nineteen-year marriage comes to a dramatic end just as she sets out to promote her latest book, Girlfriends' Guide to Getting Your Groove Back. The series begs the question: What happens when the woman with all of the answers has unanswerable questions of her own?
"Our show is complicated," Edelstein observes. "It's about expectations, the failures of fantasy, growing up, finding yourself. No one is a bad guy — there are only people struggling. And the humor comes out of that struggle in a very real way. It is a much more well-rounded exploration of the human experience in regard to relationships than I've seen in a long time."
While Bravo is currently home to such unscripted hits as Top Chef, Millionaire Matchmaker,and the Real Housewives franchise, launching Girlfriends' Guide as a scripted series is a step in a new direction for the network.
"It's a natural expansion of our brand," says Laura Spotts, Bravo's senior vice-president of development. "In no way are we changing who we are as a network. Bravo has been a real innovator and re-inventor of formats. And our shows are at their best when they feel like they're capturing something buzzy and of-the-moment."