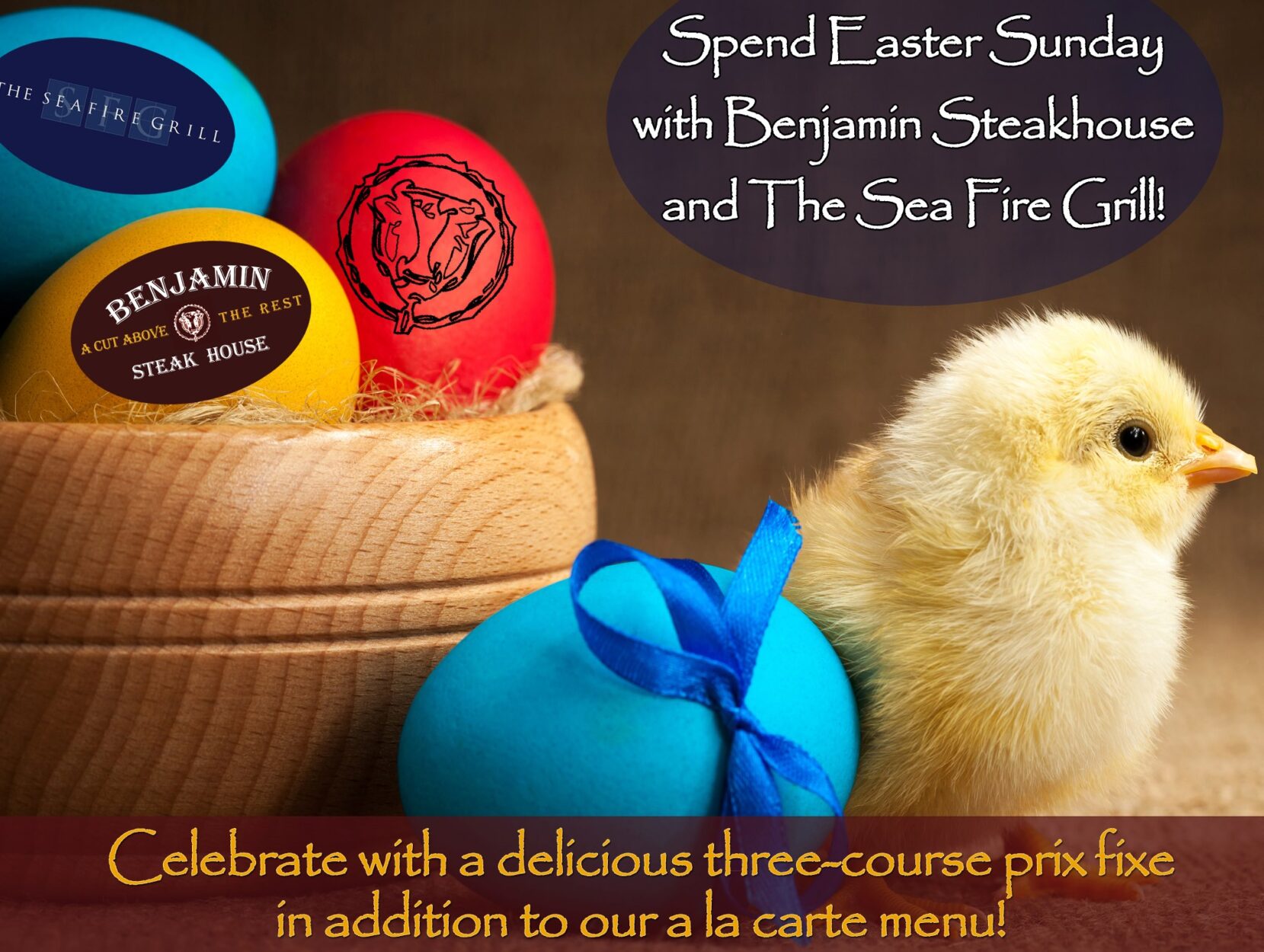 Whether you are looking for a refreshing view on the patio or a quiet seat inside, join Benjamin Steakhouse Westchester for Easter this year. Benjamin Steakhouse Westchester is offering a special prix fixe menu all day on Easter Sunday. Diners have the choice between the delectable prix fixe menu and the normal brunch and dinner menus. Benjamin Steakhouse Westchester will be open on Easter Sunday from 11 a.m. until 3:30 p.m. for brunch and from 4 p.m. until 10 p.m. for dinner.
Benjamin Steakhouse Westchester's Easter prix fixe menu provides guests with various options making it hard to choose a favorite item. For appetizers, guests can choose between a baby leaf spinach salad with fresh pear, walnuts and parmesan; mozzarella and tomatoes, Blue Point Oysters (half dozen in half shells), or spring pea soup.
Meat lovers have various choices for a delicious entrée including rack of lamb, USDA prime rib eye steak and a double thick loin veal chop. For seafood enthusiasts, Benjamin Steakhouse Westchester is preparing a succulent Chilean sea bass seasoned with a drizzle of extra virgin olive oil and lemon. Diners can choose one scrumptious side to add to their meal, which include creamed spinach, broccoli, Benjamin home fries, mashed potatoes, onion rings, cottage fries or asparagus.
Don't forget about a mouthwatering treat for dessert after your tasty meal. Dessert includes a choice of freshly brewed tea, coffee or decaffeinated coffee.
The cost for the prix fixe menu is $54.95 per person not including tax and gratuity. Benjamin Steakhouse Westchester is located at 610 West Hartsdale Road in White Plains, N.Y. To make reservations, call (914) 428-6868 or visit www.benjaminsteakhouse.com.