Please join The Friends of the North Castle Public Library Speaker Series will host Heather Morris who will talk about her bestselling novel, The Tattooist of Auschwitz on February 23, 2021, at 7:30 PM. Rabbi Stacy Bergman will moderate.
Register for the event at: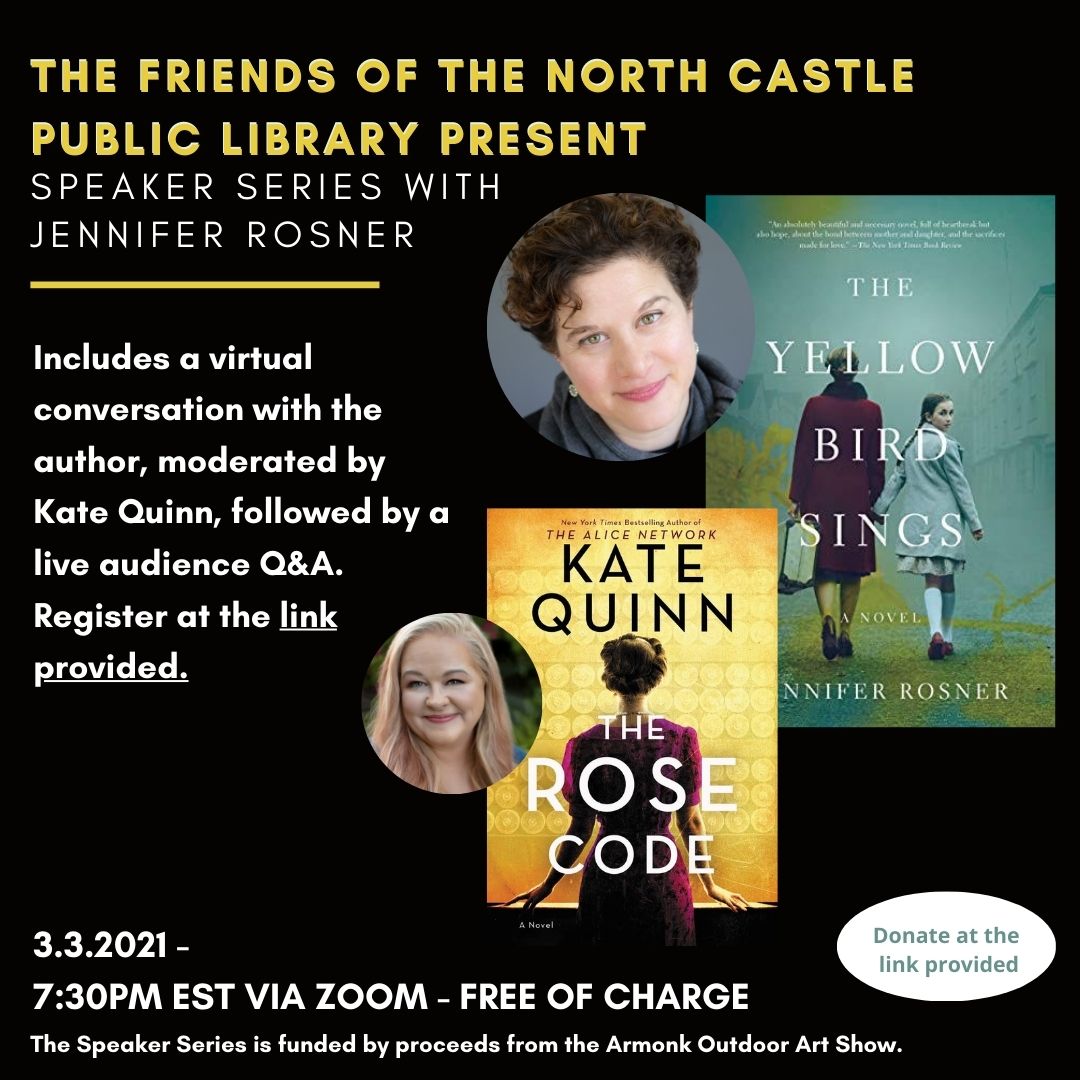 The Friends of the North Castle Library are delighted to bring you yet another fascinating author talk on March 3 at 7:30 PM by Zoom. Jennifer Rosner, the author of The Yellowbird Sings, will be joined by Kate Quinn who will serve as moderator of the event. Kate is the author of The Alice Network and the recent novel The Rose Code.