The Adriatic Sea, with all of its dazzling shores, has always been a special gem in the Mediterranean area. From Italy and Slovenia to amazing Croatia and wonderful Montenegro, this is something you just have to feel for yourself and dive deep into the feeling of complete surrender to senses and joy. Both the rocky and sandy beaches will mesmerize you, and the spirit of old towns will make you think of moving here for good.
This time, we are talking about Montenegro. Still not discovered in a way some other vacation spots are, it has both kind domesticity and gorgeous luxury. The people here are truly prepared to welcome you and give you the best of everything they have.
If it's your first time, you probably want the most exquisite experience. We are here to show you some options to have a luxury stay while still being able to dip into the true essence of the Montenegrin charm.
Sveti Stefan
Coming down the road from the mountain slopes to the seaside, one of the first islands you see is Sveti Stefan. At first, you may think it looks smaller than the photos, but once you reach it, you realize it is all you have asked for.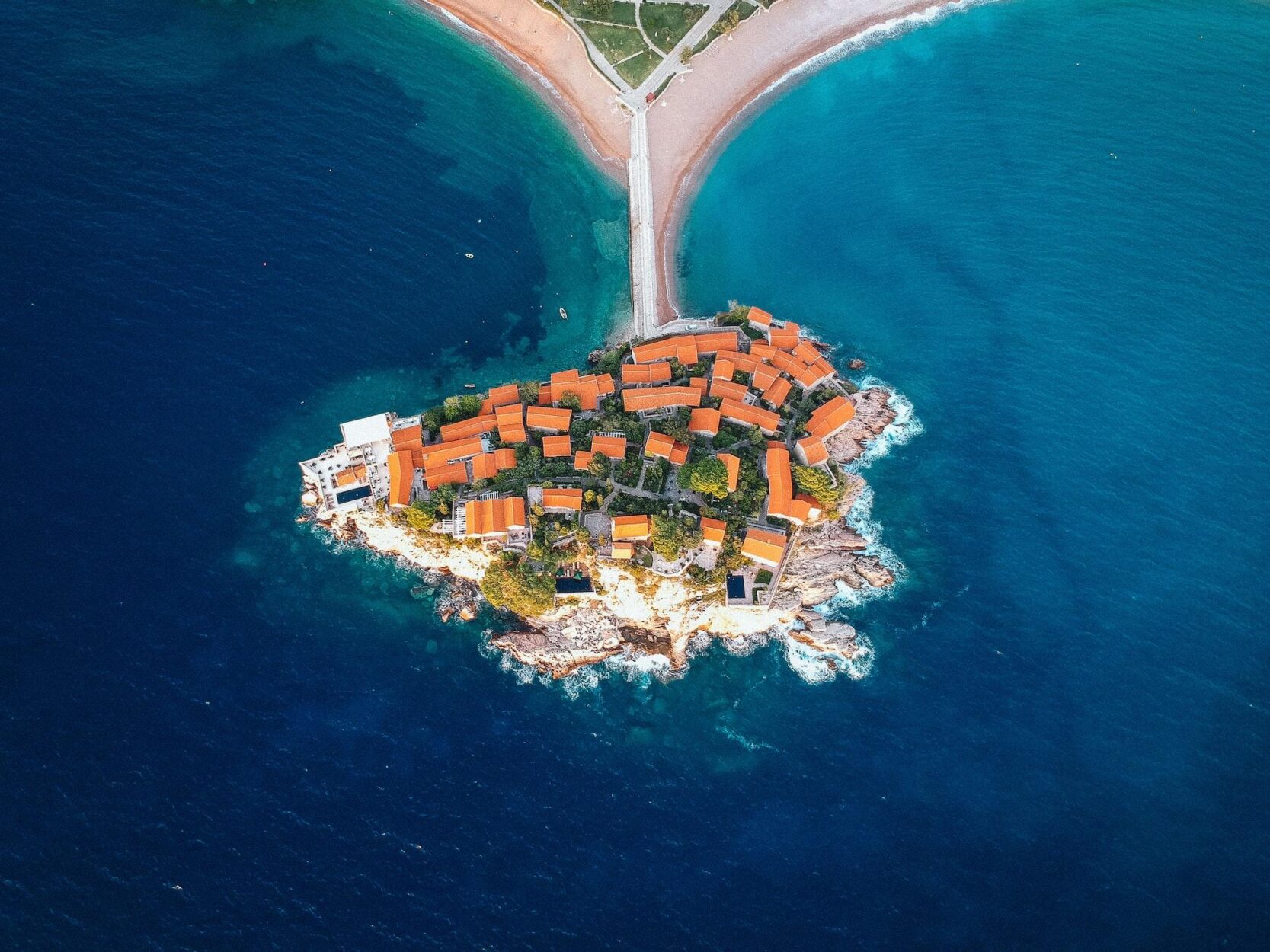 Photo by Oleg Gratilo on Unsplash
It is a true classic gem of Montenegro, being kind of a St Tropez of Balkans since the 1970s. This place was actually once a host to such famous individuals and royals like Princess Margaret and actors and actresses like Sophia Loren, Richard Burton, and the glamorous Elizabeth Taylor. Wartime may have disrupted it a bit, but it surely recovered and it shines as bright as ever.
Once a fishing village, with fortified surroundings, it keeps an old charm while being a luxury resort adored by so many people, with two golden beaches and lots of evening fun.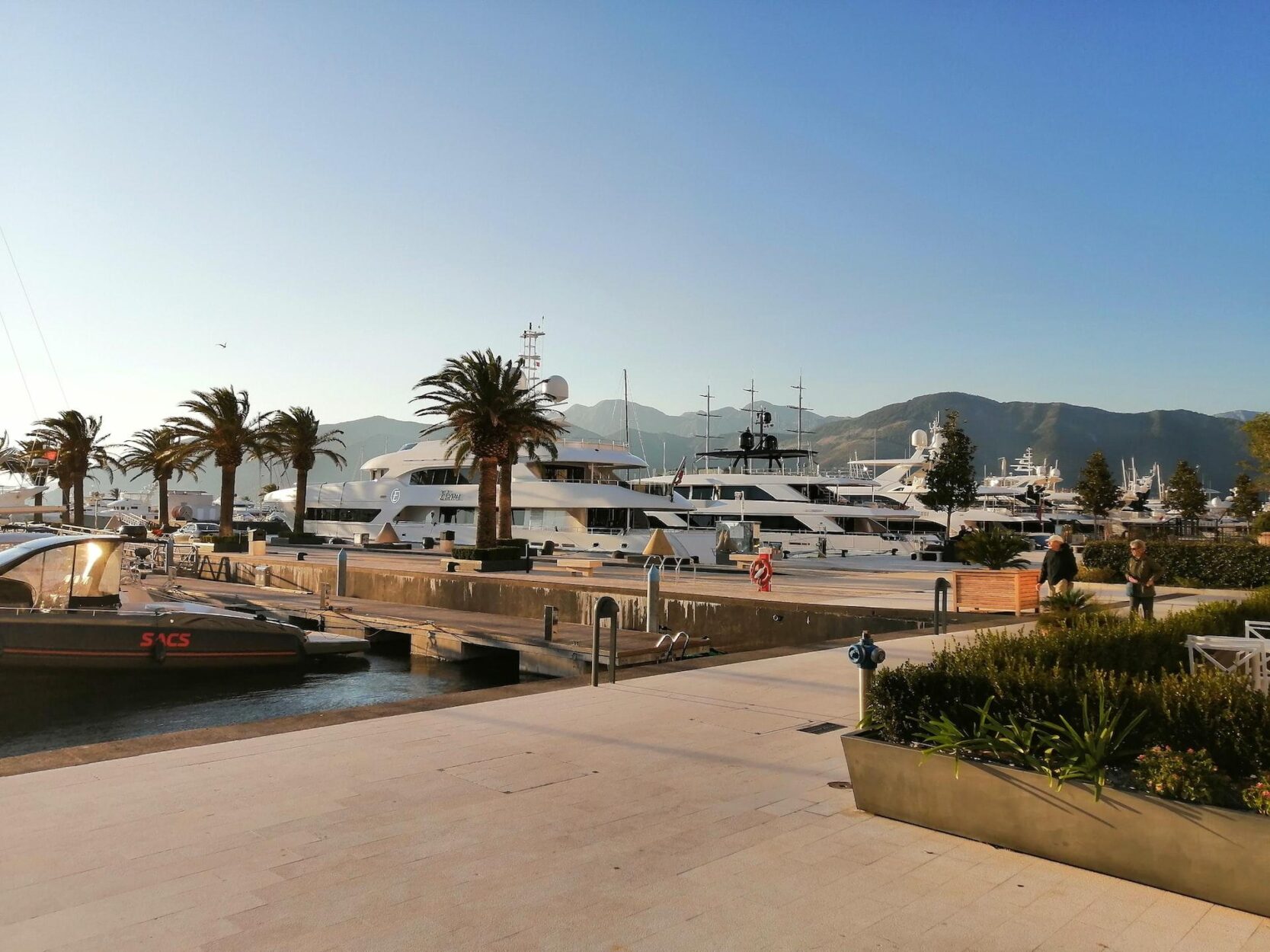 Photo by Alex Chernenko on Unsplash
Porto Montenegro
If you are into yachting, this is a perfect setting for you. But, even if you're coming by car or plane, it is still a perfect luxury resting spot for a few weeks, having everything you really need and seek on a summer vacation.
Porto Montenegro is relatively young, practically built for luxury holidays, on the shore of Tivat, at the very edge of Kotor Bay, the most beautiful fjord of the Mediterranean. It has a huge space for (super) yachts on the docks, a five-star hotel, a hot club scene, shopping spots, and gorgeous restaurants, therefore catering to your every holiday need.
If you are not really staying on a boat, you can easily find wonderful top luxury apartments for vacation in Tivat, since the whole place is made to make your stay as fulfilling as possible.
If you want a great beach, there is one of the best and most popular (that even got awards) called Plavi Horizonti (Blue Horizons) which offers wonderful sand, great water, and great service, to enjoy your time in full.
Budva
If you are into parties and a bit more energetic holiday, you can always visit Budva. For years, it has built a reputation as a truly fun-loving city of Montenegro. With its clubs and casinos, luxury hotels with all the service you need, but also some beach parties, it is guaranteed that you won't get bored there.
There are lots of luxury villas around the main part, of course, if you still need some rest and quiet.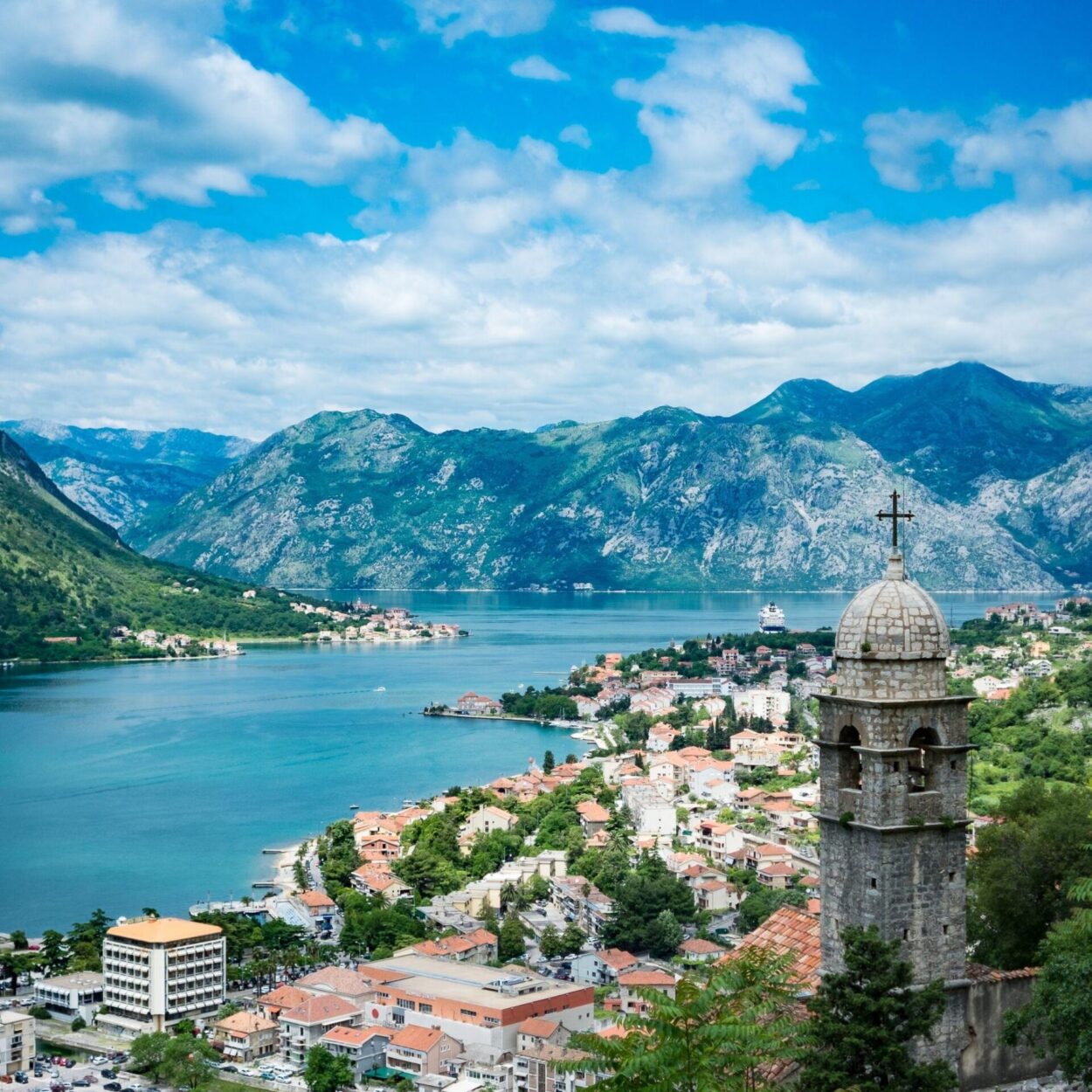 Photo by Radik Sitdikov on Unsplash
Kotor Bay
We have already mentioned that Porto Montenegro is at the beginning of this mountain-surrounded seaside heaven, and even though Porto is surely the most luxurious part, there are other gorgeous places to see once you start driving deeper through the coast of this incredible fjord.
Be sure to count Kotor in, as the first stop. It is like the main town here, with great hotels, an amazing old town and fortress, and even a fantastic annual carnival to offer.
After Kotor, go for more: Perast is a gorgeous little spot with lots of old architecture, a golf field, and luxury restaurants. Also, go and visit Rose, another small and luxurious hidden spot. At the end of the bay, you will get to Herceg Novi, which is a bit more mundane but still has a powerful charm to it, with fascinating sites, luxury restaurants here and there, good hotels, and the riviera spanning several miles, with lots of beach bars and parties.
These are just a few recommendations, we hope the article helps with your decision on where to spend this summer's holiday and really have a phenomenal time on your first visit to Montenegro. Have fun!