Ladies, if you haven't taken up an activity yet, then you should most definitely try surfing. Don't guys just hate it when girls are just excelling at something that was at some point male-dominated? Getting your shred earlier on in life, as a girl, will help to instill discipline, resilience, and how to have some real water fun. Unlike most water sports, surfing is exhilarating, adrenaline-packed, and involving.
Nothing is as exciting as the feeling of a 10ft-wave spiraling over your head! While you'll need to take all the precautions to first learn how to surf and then get into the intricacies involved in controlling your surfboard, it's a sport that will teach you crucial life lessons that will come in handy down the line. So, what do you need to be an efficient surfer?
A Stylish Wetsuit
Gone are the days when black was the only color restricted to swimwear. Ladies, you are living in a different era and there are no rules to what you should and shouldn't wear. You have every reason to rock the waves with a stylish swimsuit that's not only colorful but one that's comfy. Whether it's a long-sleeved swimsuit or a short sleeve, you'll have the ideal suit that meets your specific needs. The folks at Southern Man Surf Shop explained that the idea is to maintain your fashion statement. It's important that at this point you determine your needs because come to think about it, ladies come in all shapes and sizes, and this is not one of those one-size-fits-all situations. That having been said, below are ways on how to choose the best swimsuit:
Determine Your Body Type
It could be that you have an athletic body, curvaceous, have a small, or large cleavage. These are but some of the considerations you need to factor in when looking for the best swimsuit. Ideally, and this is for plus-sized women, having a swimsuit that conceals the tummy could help to give you that admirable curvy figure when offshore or when on the surfboard.
Go for Bold Colors
Choosing a colorful swimsuit will help to highlight your skin tone. This will, however, be determined by your complexion and what you are inclined to.
Check the Fabric's Quality
Ensure to choose durable fabrics that will last long. Additionally, consider fabrics with the following characteristics; soft and comfortable, resistant to shrinkage, UV protection, abrasion-resistant, and fast-drying to mention but a few.
Having the right swimsuit that hugs your beautiful body will help to give you pride and most likely, help to restore your self-esteem.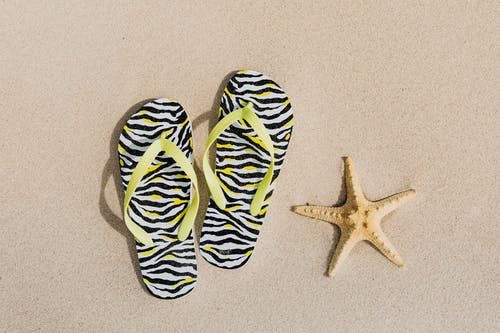 Surfboard
It's not considered surfing if you haven't got a surfboard, right? You'll need to pick a surfboard that matches with your swimsuit. It could be of a solid color or one with graphics, or floral patterns. It will all depend on your tastes. The right surfboard is your ticket to ride the great waves. Whether it's a fish surfboard, a longboard, a shortboard, or a minimal surfboard, you have the option of picking handcrafted surfboards or industrial surfboards.
Quad Fins
While you might be prompted to install thrusters on your surfboard, nothing will be as effective as having quad fins strategically installed on your surfboard. They'll help when making split-second maneuvers and in loosening up the board. With so many options to choose from, you might consider trying a few options as they are inexpensive and easy to install.
Beach Sandals
Ladies, after a long day of riding the waves, having your beach sandals on standby will help when taking your baths on the beach. Remember, it's important to take a bath right after coming out of the ocean. This helps to restore your skin microbial balance. And what better way than when wearing your beach sandals to protect your feet from the sand and when relaxing on the beach.
Must-Have Surfing Accessories
Today, you'll be spoilt for options for what you might require when on a surfing vacation. Of course, you should never leave home without your sunscreen. To help narrow down the search for you, here is a list of the most important surfing accessories you might need. They include:
Water sports boots
Surfboard traction pads
Sunglasses
A portable shower kit
Wax comb
The above are the must-have surfing gear every woman should have in 2020. Feel free to conduct your research and be on the lookout for upgrades and updates on modern surfing gear and equipment. The above list will help to make your surfing experience fun and memorable.