Nothing says autumn better than a visit to Westchester County. Enjoy the crisp fall air with family and friends highlighted by delicious dining options, happening hotel packages and attractions for all ages. Nestled in the heart of the Hudson Valley, Westchester County is a one-stop destination to experience all things autumn.
"From world-class cuisine to picturesque towns to Halloween family fun, there is no better time to visit Westchester than the fall," said Westchester County Executive Robert P. Astorino.
Halloween Happenings, Fit for Foodies, Film and Family Fun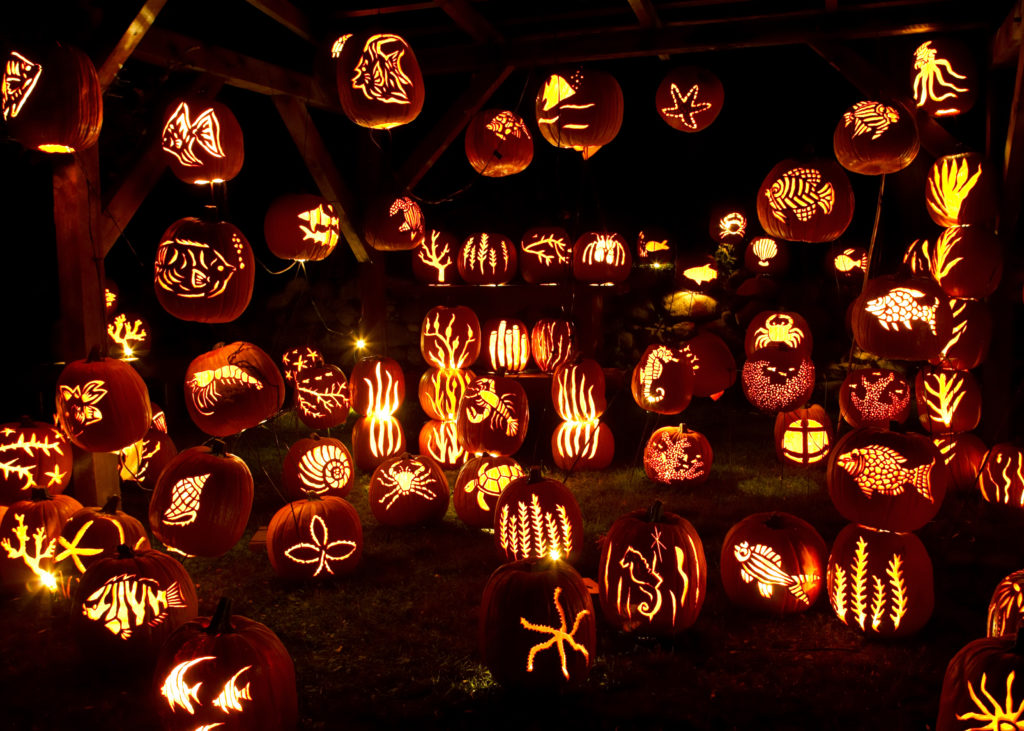 Historic Hudson Valley celebrates Halloween in the most magical way. The Great Jack O'Lantern Blaze is one of the tri-state's best and biggest Halloween events. See more than 7,000 illuminated Jack O'Lanterns designed and hand-carved individually. Wander along the main street Pumpkin Promenade and take a stroll along the new Pumpkin Zee Bridge. With new dates added this year (Oct. 17-18, Nov. 19-20, andNov. 25-26), the event can accommodate more fans than ever.  For those who are interested in a fright night, check out Sleepy Hollow's premier haunted attraction, Horseman's Hollow.  And if you want to experience a classic Hudson Valley Halloween tale, Master storyteller Jonathan Kruk offers a dramatic performance of Washington Irving's classic, The Legend of Sleepy Hollow. Information on these seasonal events and more is available at http://www.hudsonvalley.org/events.   
Soak up the beauty of the 167 year-old Sleepy Hollow Cemetery with daytime or evening guided tours.   The Classic Tour is a two-hour guided walk and the perfect way "to have a colloquy among the tombs" as Washington Irving, famous author of The Legend of Sleepy Hollow, did himself back in 1849.  It's a great choice for first time visitors. The Tour runs every Saturday and Sunday afternoon in October and November. The Original Knickerbocker – Washington Irving & The Legend of Sleepy Hollow traces the footsteps of Washington Irving's most famous character – Ichabod Crane in The Legend of Sleepy Hollow – as you walk to the author's final resting place in Sleepy Hollow Cemetery. This popular tour runs every Saturday andSunday in October and November and October 19, 20, 21, 24, 25, 26, 27, 28 and Halloween Day. The Classic Lantern Tour explores the grounds of the cemetery after dark by kerosene lantern light! For more information, visit http://sleepyhollowcemetery.org/events/tours-and-events/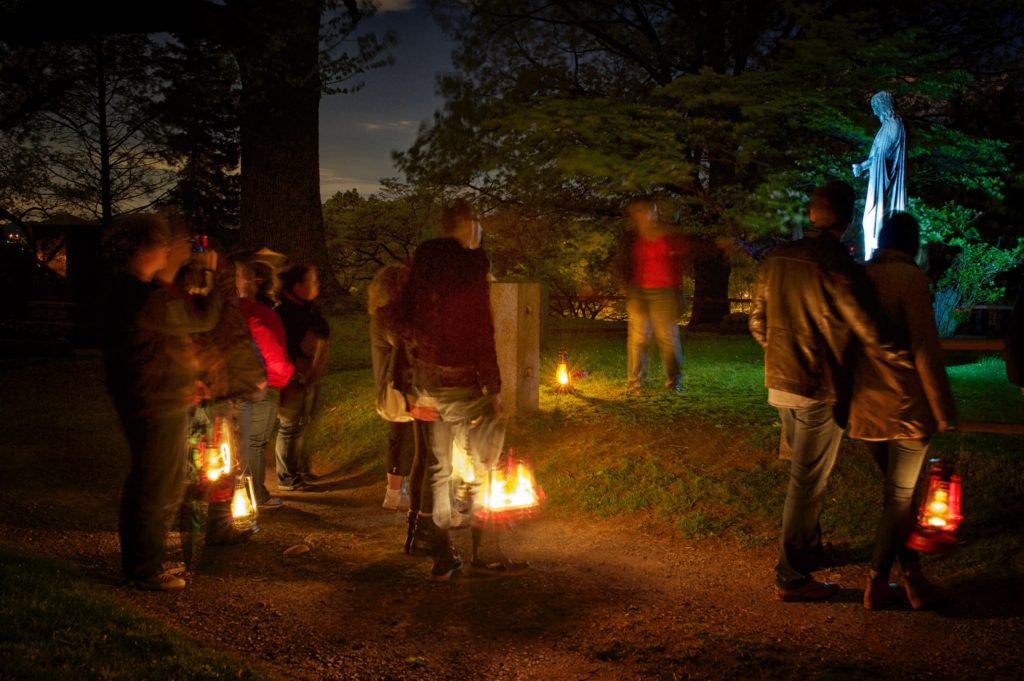 Families will love Spooky Stories from Six Feet Under.  The incomparable David Neilsen presents four spine-tingling cemetery tales of ghoulish ghosts, spooky specters, and fiendish fools. The family that screams together, stays together! Spooky Stories runs Sundays, October 23rd and 30th. Visit http://sleepyhollowcemetery.org/category/special-events/
Harvest Moon Farm & Orchard's Fall Festival runs every weekend through October 30th. Enjoy Hayrides, pumpkin picking, face painting, live music, cider, delicious food and more. Information is available at http://www.harvestmoonfarmandorchard.com/.
Fall Hudson Valley Restaurant Week, taking place Tuesday, November 1 through Sunday, November 13, is the largest and most successful dining event in the region. With over 100 Westchester County restaurants participating, it is a must for all foodies. Participating restaurants offer a three-course, prix fixe dinner menu for $29.95 per person (plus tax, beverage and gratuity) and may offer a three-course lunch menu for $20.95 per person (plus tax, beverage and gratuity).  Participating venues include new spots such as Hudson Farmer and the Fish, Modern on the Rails and familiar establishments like Rivermarket Bar & Kitchen and Tarry Lodge. For more information on Fall Hudson Valley Restaurant Week, visit https://www.valleytable.com/hvrw.
Caramoor Center for Music and the Arts offers world-class music and programs for all ages year-round. This fall, visitors can experience The Evnin Rising Stars Program on October 29th and 30th. The performances will showcase the culmination of a week of intense collaboration and musical discovery between artists/mentors and a new generation of musical talent. Esteemed alumni of this program include Edward Arron, Jonathan Biss, Frank Huang, and Alisa Weilerstein. Tickets to this and many other programs this fall are available by visiting www.caramoor.org.
Attention Movie Buffs!  The 4th annual YoFiFest (Yonkers Film Festival) will be taking place on October 16th to 23rd and the complete list of films is online now. The festival has grown to span eight days at six venues across Yonkers and lower Westchester. For more information on this year's YoFi Fest, visit www.yofifest.com.
The Westchester Knicks, the official NBA Development league affiliate of the New York Knicks, will tip off its third season at Westchester County Center in White Plains on November 19th. Tickets for the 2016-17 season are available beginning October 21. For more information, visit Westchesterknicks.com or call (914) 559-6889. Fans can stay up-to-date on team news by following the team at:  @wcknicks on Twitter, Instagram, and Snapchat and on Facebook at facebook.com/wcknicks.
Stay and Play
While there's no better day trip destination, why not pack your bags and stay awhile?  The majestic Castle Hotel & Spa offers a one night accommodation including a five course dinner at the award winning Equus restaurant for two guests (excluding beverages), breakfast for two the following morning and two "anytime" tickets to the Great The Jack O'Lantern Blaze. For more information on this and other great packages visit www.castleonthehudson.com/accommodations/packages.
The Radisson of New Rochelle offers many deals this fall including The Six Pack for sports enthusiasts which gives guests the opportunity to entertain, relax and watch the "big game" with an assortment of domestic and imported beer and snacks. Romance New Rochelle Style offers guests a bottle of house selected Brut Champagne, fresh strawberries and rasberries and assorted chocolate. The Wine Basket offers guests an assortment of wine and cheese upon arrival. Staying Fit at Radisson New Rochelle offers a healthy option for guests including a large bottle of flat water or a large bottle of sparkling water and an assortment of fresh seasonal fruit and granola bars. Find out more by visiting www.radisson.com.
For the latest events and happenings in Westchester, log ontowww.visitwestchesterny.com, like us on Facebook (facebook.com/westchestercountytourism), follow us on Twitter @westchestertour or call 1-800-833-9282. To view the Westchester County Destination Guide, please visithttp://bit.ly/2cCFErf
About Westchester County Tourism & Film
Tourism & Film is Westchester County's official destination marketing organization. Its mission is to generate economic benefits by enhancing the image and promoting Westchester County as a premier business and leisure destination in the Hudson Valley region. The Tourism & Film Office in Westchester County is a division within County Executive Robert P. Astorino's Office of Economic Development.