This cake is creamy, tangy and mildly sweet with a mellow pumpkin flavor. Place graham crackers in a zip top bag and crush with a rolling pin to make crumbs in a hurry. Kids will love to help with this one!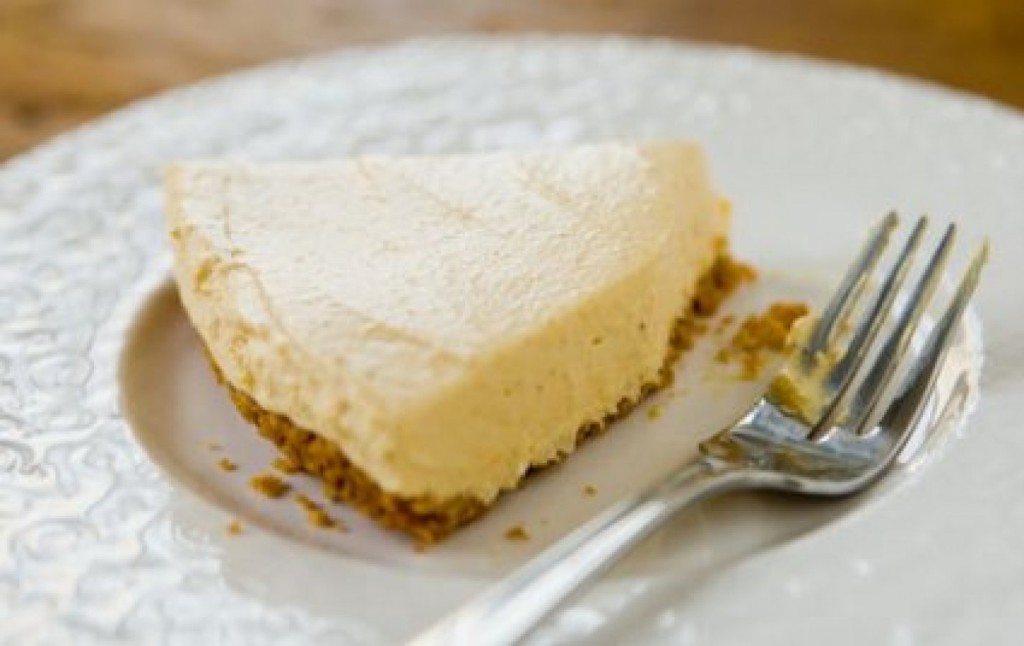 Serves 8
Ingredients: 
1 cup graham cracker crumbs
1/2 cup (1 stick) butter, (4 tablespoons melted, 4 tablespoons softened)
1 cup pumpkin purée
2 packages Neufchatel or cream cheese, softened
1 teaspoon pure vanilla extract
1/2 teaspoon ground nutmeg
1/4 teaspoon salt
1/2 cup powdered sugar, sifted
Method: 
Preheat oven to 400°F. Use a long, thin rectangle of parchment paper or foil to line the inside edge of a 9-inch springform pan; set aside.
In a medium bowl, combine graham cracker crumbs and melted butter. Press mixture into bottom of prepared pan and about 1/4-inch up the sides. Bake until golden brown and toasted, 7 to 8 minutes; set aside to let cool completely.
In a medium bowl, beat pumpkin purée, remaining softened butter, cream cheese, vanilla, nutmeg and salt with an electric mixer until smooth. Reduce speed to medium low and add sugar 1/4 cup at a time; beat until smooth. Transfer pumpkin mixture to prepared pan, spreading it out evenly over the crust. Cover and chill until set, about 6 hours, or overnight. Remove outer ring of pan and peel off parchment paper. Cut into slices and serve.
Nutritional Info: 
Per Serving: Serving size: , 330 calories (220 from fat), 25g total fat, 16g saturated fat, 70mgcholesterol, 350mg sodium, 22g carbohydrates, (1 g dietary fiber, 15g sugar), 5g protein.