As a single, you may look around on Valentine's Day and feel as though you're the only single person left. However, you're not alone—in fact, the U.S. Census Bureau reports that 44 percent of the U.S. population over the age of 18 is single. So instead of being down on the overly commercialized holiday, get your single friends together and prepare for the best Singles Appreciation Day party ever!
For Foodies
Remember those gift baskets you got in elementary school on Valentine's Day? Just because you're adult, doesn't mean you can't get one. Gather up a variety of Valentine's Day party supplies such as favors, cards, and chocolate truffles, and assemble them into Valentine's gift baskets. Hit the gourmet grocery stores, specialty delis, and farmer's markets to find marvelous local and exotic ingredients to add to the baskets and make them extra special. Start the party off by handing out the gifts, then celebrate together with a baking activity for all to enjoy.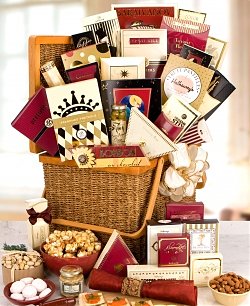 Photo by mothernaturebeauty via Flickr
For Gamers
The video game industry's focus on online gaming has cut down on the amount of in-person co-op games available, but not all hope is lost for gamers who want to have a singles' appreciation day. Board games of every type are available to make up for the lack of in-person social gaming, from easy-to-learn games such as Settlers of Catan, to more complicated options such as Arkham Horrors. Even non-gamer friends can pick up Catan easily enough, and transition into more strategic board games. Stock up on plenty of finger foods and drinks, and you'll have a party that might just transform into a reoccurring weekly event. Board Game Geeks offers a full list of popular board games, as well as information on the skill level required to play.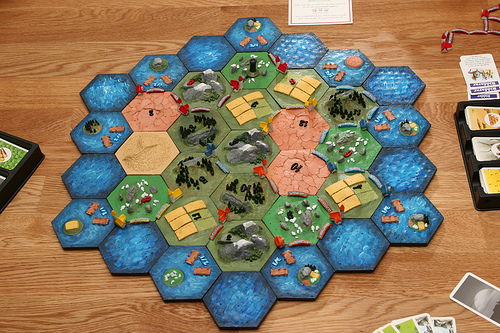 Photo of Settlers of Catan by Jon Stefansson via Flickr
For the Shopaholics
Coordinate a "field trip" party with all of your shopaholic friends. Plan to have all of your friends over for lunch to fuel up on bite-size sandwiches and snacks, then head to the stores to take advantage of all of the Valentine's Day sales at the closest outlet store. You may have to dodge a few last-minute Valentine's Day shoppers, however the discounts you redeem will be well worth it. If you want to extend it over two days, hit the stores right after Valentine's Day to get all of the discounted candy!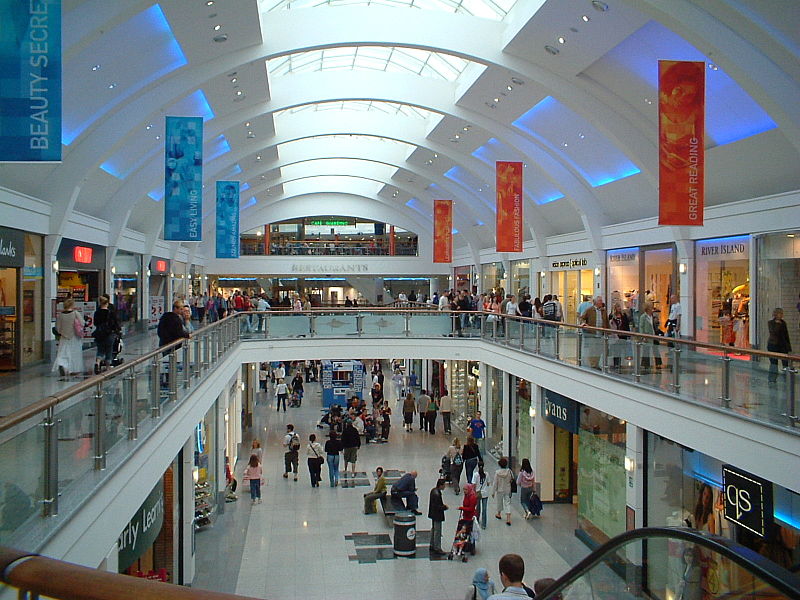 Photo by JTA via Wikimedia Commons
For the Crafters
Assemble a gathering of your best crafty friends, and host a craft night, complete with wine and apps. Ask all in attendance to come prepared with a craft in mind, and enough supplies for at least three party-goers to make that craft. Provide crafting stations and the basics such as scissors, tape, hot glue guns, and craft glue, and watch the creations come alive!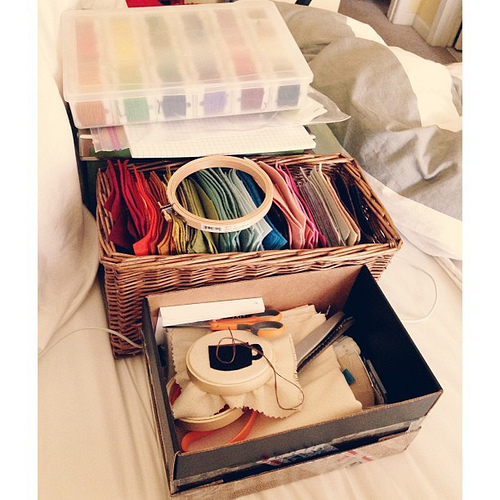 Photo by ohmeaghan via Flickr