Fourth of July is right around the corner, and while people's holiday plans are beginning to solidify, perhaps the most important question remains: "What drinks are we going to raise this weekend to celebrate Independence Day?"
Not everyone wants a red, white and blue cocktail this July 4th.  But you can still stay with the Independence day theme with these cocktails.
Whether going to the pool or hosting patriotic-themed parties, the drinks below are sure to kick your July fourth celebrations up a notch.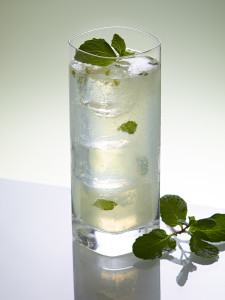 Going to the pool
White Mojito
1.5 oz. Captain Morgan White® Rum
.5 oz. fresh lime juice
.5 oz. simple syrup
fresh mint, muddled
fresh limes, cut into small pieces
1 oz. club soda
1 mint sprig
Directions: Put all ingredients except club soda and mint sprig into a mixing glass. Add ice and shake vigorously. Add club soda, shake once, and pour into a tall glass. Garnish with a mint sprig
Why it works: If you are going to spend your day in the hot sun lounging by the pool, you will need a drink that is light and refreshing. This mojito recipe screams summer and will be sure to keep you cool.
Heading to a backyard barbeque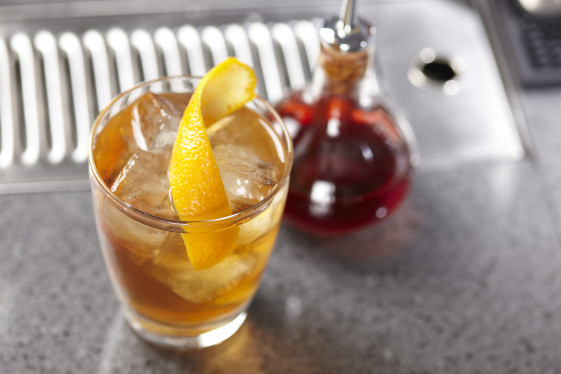 Tennessee Roots
1.3 oz. George Dickel No. 1
.3 oz. Fresh Squeezed Lemon Juice
.3 oz. Simple Syrup
.3 oz. Pineapple Juice
1 oz. Ginger Beer
1 Lemon Wheel
Directions: Stir all ingredients and strain into a Collins glass.
Why it works: Impress your friends at the annual Fourth of July barbeque with this easy-to-make whiskey drink that you can drink with wings, burgers, or any of the delicious food that is a staple for Independence Day celebrations.
Hosting a party
The Bulleit Cucumber
.25 oz. Bulleit® Bourbon
3 piece(s) cucumber
1 wedge(s) lemon(s)
1 oz. honey syrup (equal parts honey and water)
1 splash(es) club soda
Directions: In a mixing glass, muddle cucumber, lemon wedges and honey syrup. Add Bulliet Bourbon and ice. Stir vigorously. Strain into an ice filled rocks glass. Top with club soda. Garnish with a cucumber wheel and lemon wedge.
Why it works: Easy to make for a group and light enough for summer, this cocktail will be a hit with all of your guests.
Traveling to the beach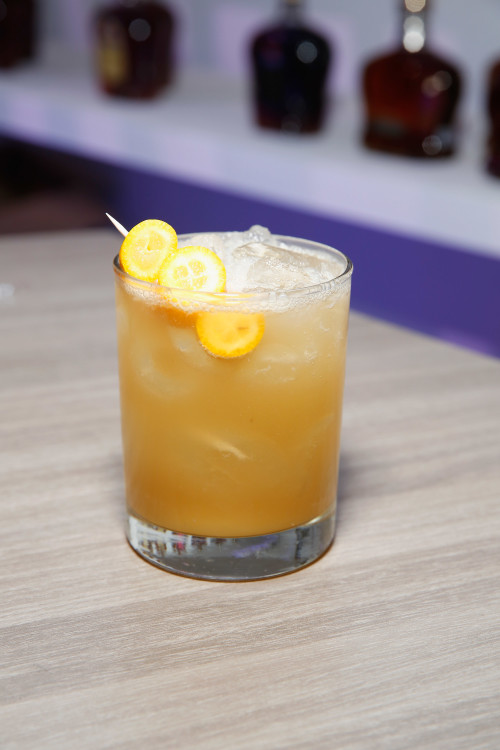 The Caribbean King
Credit: Joshua Fossitt
1.25oz Crown Royal® XO
.25oz Dry Curacao
.25oz Lime Juice
Bar spoon kumquat cordial
Directions: Stir all ingredients and add into a glass.
Why it works: Aside from a name that leaves you thinking of waves and the ocean, this drink is a balance of fruity and refreshing that is perfect for spending the day with your toes in the sand.
Related articles across the web