Westchester native Chef Brian Lewis returns to New York, bringing his Japanese inspired cuisine to Rye with OKO.  Located at 29 Purchase Street (the corner of Locust Avenue), the 50-seat restaurant will showcase Lewis' innovative take on traditional Japanese cuisine and Nigiri sushi, in a lively and charming atmosphere.  OKO is slated to open later this summer.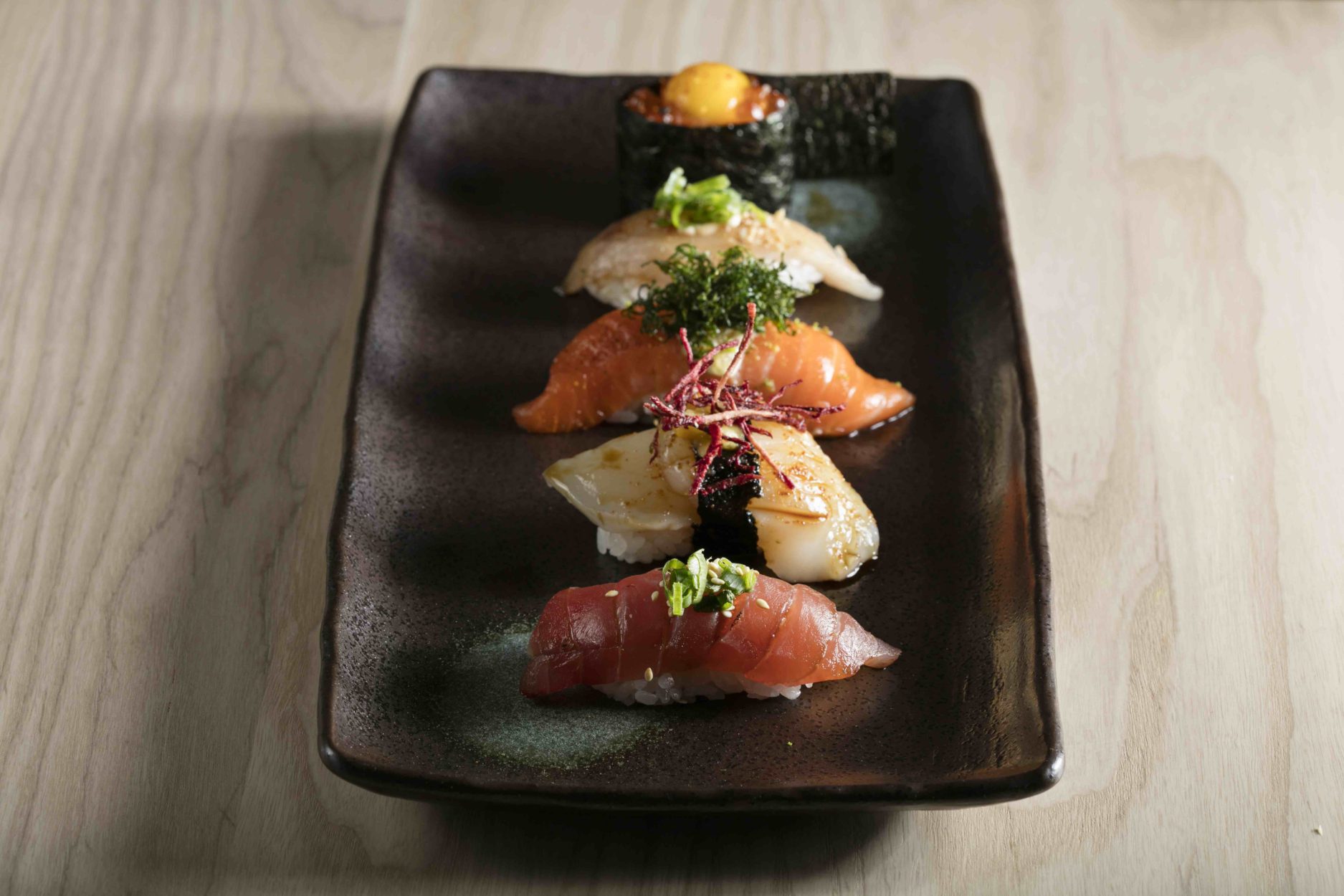 "Westchester has a special place in my heart, having grown up in Somers and fallen in love with cooking during my early restaurant experiences working in high school," said Lewis.  " My team and I are thrilled to be expanding our OKO concept to Rye.  Ten years ago, I returned to Westchester to be the Founding Chef at Richard Gere's The Bedford Post Inn, and as we round the corner on our one-year anniversary of OKO's first location in Westport, Connecticut, the time seemed right for me to return to my roots in New York to share my love of this cuisine with the community."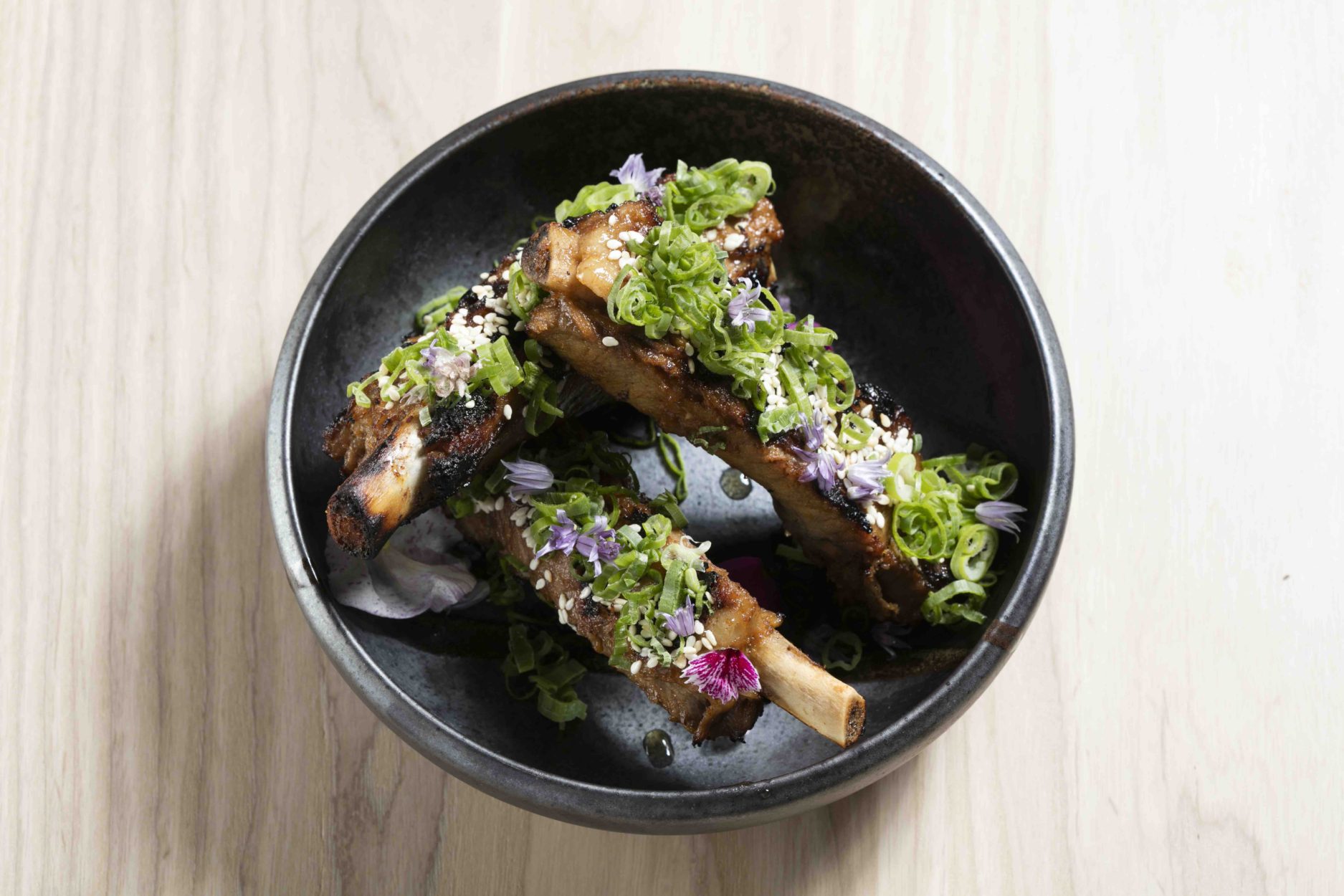 The menu at OKO will celebrate classic Japanese culinary techniques and traditions, while marrying Chef Lewis' signature cooking style with ingredients from local farms and waters in New York, as well as throughout the United States and the Tsukiji Fish Market in Tokyo.  Menu items will include several styles of Japanese-influenced cuisine, including Sushi Nigiri, Sashimi and Temaki (hand rolls), as well as vegetable tempura, seasonally inspired salads and vegetable dishes, okonomiyaki, homemade tofu, hand-cut soba, Bento Boxes and meat dishes from the tepinyaki grill.  A traditional Omakase menu will also be available, offering a spontaneous, multi-course menu of the chef's choosing, as well as a "Chef's Selection" offering of Nigiri Sushi, Sashimi or Chirashi Sashimi.  A special children's menu will offer younger guests a variety of Bento Box options.  Dessert will include house-made soft serve ice cream and build-your-own sundaes and cones, OKO – Chokobols (housemade chocolates), Yuzu Marshmallows, Five-Spiced Sugared Doughnuts with ginger huckleberry jam and the restaurant's signature Ooey Gooey Chocolate-Matcha Birthday Cake.
The beverage program at OKO will also celebrate the Japanese culture with seasonal, local ingredients.  A robust offering of Sake, Japanese Beer, hot and cold iced tea, matcha and wine will be offered.  Custom cocktails and Highballs will integrate traditional Japanese ingredients – sake, barley shochu, Japanese craft whiskey and matcha – with spirits including gin, brandy, rye and tequila.  Creative, non-alcoholic drinks will also complement food options.
OKO will be open Tuesday-Sunday for dinner service, expanding to offer lunch and to-go options soon after.
For more information, visit www.okokitchen.com or visit the restaurant's new social media channels: Facebook (@OKORye) and Instagram (@OKO.Rye).
About Chef Brian Lewis:
Brian Lewis is one of the most celebrated chefs in the Northeast, lauded for his commitment to quality and seasonally driven American cuisine featured at his restaurant, The Cottage, as well as his love for Japanese cuisine at his newest venture, OKO.  The Cottage, based in Westport, Connecticut, was recognized with an "Excellent" review in the "New York Times," after only being open for four months, commending Lewis' sophisticated menu in a cozy setting.  With "Forbes" proclaiming that OKO's Westport location is "competitive with the best in Manhattan," the restaurant will be celebrating the opening of its second location in 2019 in Rye, New York.
Lewis was also honored in 2018 as a semi-finalist for the James Beard Awards' Best Chef: Northeast in the 2018.
He first received national recognition as the Founding Executive Chef of actor Richard Gere's The Bedford Post Inn, a Relais & Chateaux property that featured two destination restaurants, The Barn and The Farmhouse. There, he acquired national acclaim including Esquire Magazine's "Best New Restaurant" list in 2009, and an "Excellent" review in the New York Times for his thoughtful and consciously sourced cuisine. He launched his first solo venture in March 2012 with elm, where he was once again named to Esquire Magazine's "Best New Restaurant" list, this time in 2012, before leaving to focus on launching The Cottage in Connecticut's Westport neighborhood.  Lewis has had the honor of being invited to cook three dinners at the historic James Beard House in New York City, most recently in January 2017 on behalf of The Cottage.  He has made appearances on "The Martha Stewart Show" and "TODAY."
Raised in Westchester, New York, Lewis discovered his love for cooking at a very early age. He graduated from the Culinary Institute of America with honors and went on to earn his Bachelor's degree in business Management from Johnson and Wales University. Early experiences working under the guidance of legendary chefs like Jean Louis Palladin and Marco Pierre White strongly shaped Lewis' culinary style to what it is today.
About OKO:
OKO is the heartfelt interpretation from Chef Brian Lewis of Japanese ingredients, cooking methods and cuisine, paired with seasonal, local ingredients from New York, Connecticut, the United States and the Tsukiji Fish Market in Tokyo.  Showcasing Lewis' innovative take on traditional Japanese cuisine and sushi, casual, small plate dining meant for sharing is encouraged, in a lively and charming atmosphere.
With its first location in the historic Vigilant Hose Company Firehouse in Downtown Westport, Connecticut (6 Wilton Road), OKO is opening its second location in the heart of Rye, New York in 2019 (29 Purchase Street).  For more information, including hours and reservations, visitwww.okokitchen.com.