As we approach Hispanic Heritage Month, I wanted to share a few restaurants in Times Square to celebrate and enjoy the rich food of Hispanic culture and support small Hispanic-owned businesses.
First up we have Los Tacos No. 1 in Times Square (229 West 43rd Street) serving up traditional Mexican food like tacos, quesadillas, tostadas, and the tasty tortilla sandwich known as mulas. The tequeria was created by three close friends from Tijuana, Mexico, and California wanting to bring authentic Mexican tacos to the East Coast to showcase fresh and tasteful ingredients.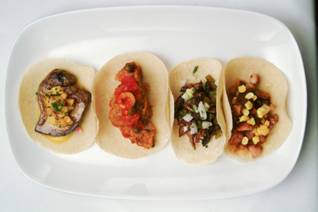 Named after a flowering plant in Mexico known for its use in love potions, Toloache 50 in Times Square (251 West 50th Street) offers contemporary Mexican fare and a robust list of tequilas and mezcals. Chef Julian Medina incorporates seasonal ingredients and more than a dozen types of chilies in the traditional and modern dishes on the menu. Guests have many different options for types of guacamole, ceviche, and tacos to enjoy and will see influence from South America, Europe, and Asian throughout the menu.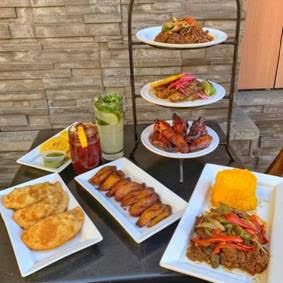 As its name suggests, Havana Central (151 West 46th Street) is a Cuban restaurant with a festive ambiance and vibrant décor showcasing the 1950s golden era of Cuba. The traditional Cuban menu features dishes such as Ropa Vieja, Arroz con Pollo, and Sandwich Cubano and uses the many spices and vegetables associated with Cuban cuisine. And for drinking, Havana Central has a selection of mojitos, margaritas, sangria, and rum-based cocktails.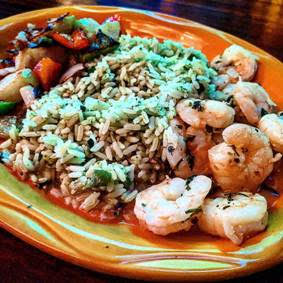 In the heart of the Theatre District on Restaurant Row, Tito Murphy's (346 West 46th Street) is a lively cantina serving authentic Mexican cuisine. With alfresco patio dining, a sidewalk café, and two bars, Tito Murphy's has a jovial and spacious atmosphere and guests can choose from a menu with highlights including tacos, burritos, fajitas, and a robust tequila list.
Margon Restaurant (136 West 46th Street) has a history in Times Square as a staple Cuban restaurant with a casual counter-service setting. The menu features traditional Cuban lunch items like the famed Cuban sandwich, octopus salad, and sweet plantains, and more specialty items like oxtail and ceviches on a rotating daily specials list.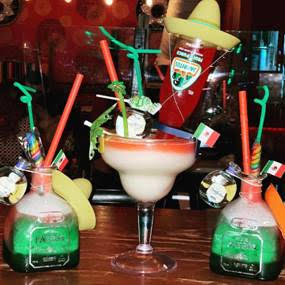 Established in 1983, Sombrero Times Square (303 West 48th Street) is a destination for authentic, gourmet Mexican cuisine using the freshest and finest ingredients. While the food menu has traditional Mexican dishes like enchiladas and fajitas, Sombrero's drink menu features more festive items like fishbowl cocktail drinks for two and a variety of margarita options.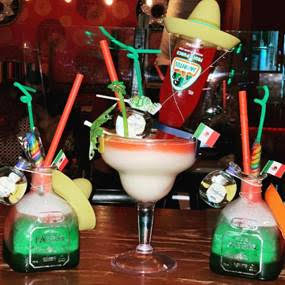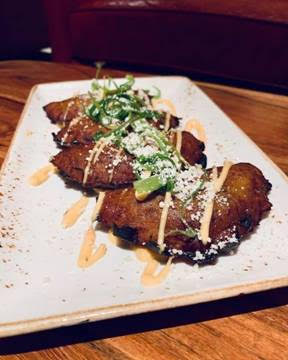 Under Concept Executive Chef Ariel Fox, Dos Caminos Times Square (1567 Broadway) has a fresh take on authentic Mexican cuisine with a special focus on sustainable food practices. Dos Caminos has a variety of guacamole options to include jicama, pumpkin seed, pineapple, and other unique additions for a surprising flavor twist to a classic starter. For main course options, the restaurant serves upscale traditional dishes and a unique list of tacos.
There is no better place than Times Square, the Crossroads of the World, to celebrate Hispanic Heritage Month where not only the people of the world but the flavors of the world come together!