Baloo Weighted Blankets
Home | Living | Black Friday
Best weighted blankets 2023
Do weighted blankets really work?
Stressed out from Thanksgiving, the holidays and Black Friday shopping? Keep reading
I have never been so excited about 12 extra pounds.
The throw is great if you are on your own. If you like to snuggle with someone, get the large size. I went back to sleep this morning- maybe there is something to it. I have had trouble sleeping for the past few months ever since there was a change to my daily regimen. Ask any of my friends and they will all tell you I frequently mention that I can't sleep.
I am such an early riser that I wake up waiting for the sun to rise every day. This morning, I woke up at a normal hour and I felt amazing. I am not one to believe in hype like weighted blankets or any new age/ wellness stuff. However, I will be honest- I was wrong about this one. It actually does work.
I am going to get a weighted blanket for every room in my house. I am also thinking of getting one for my son for Hanukah. It makes a great gift. It looks like they have some Black Friday sales happening now- but I would purchase this full price even if there wasn't a sale. It's that good.
I tested out 3 different blankets including the throw, Childs blanket and the comforter size. The kids' blanket is sooooo pretty in pink and the kids love it (2 and 4 years old).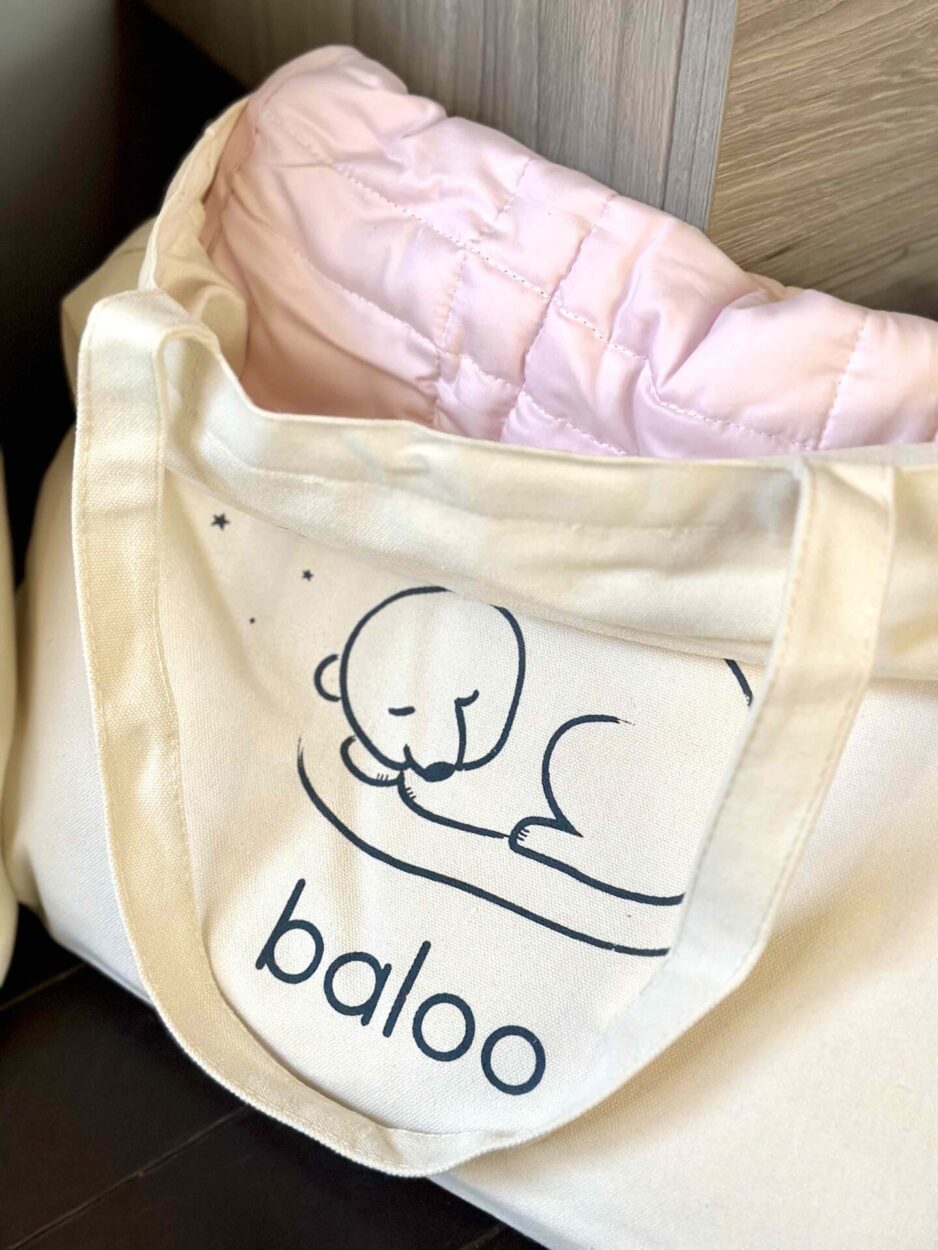 The comforter is good if you have a spouse and want more of a traditional comforter feel with the part of the blanket that hangs off the bed.
I love how easy it is to wash these blankets. The white color of the quilt and comforter is also soothing. I will be taking the blanket with me on my next trip. I also get cold in East Hampton a lot, so this will be a life saver in the fall.
The blanket is a great thing for anywhere you sleep. It doesn't get hot and I frequently got hot with most blankets. I am so happy that I tested out this blanket. It is the type of thing I never would have looked twice at without some convincing from a friend, but she was right. I don't know how I lived this long without ever having a weighted blanket. This is definitely my favorite find of the season.
Get it now while it is on sale.
Baloo discount / promo code
Only a few hours left to save. Buy now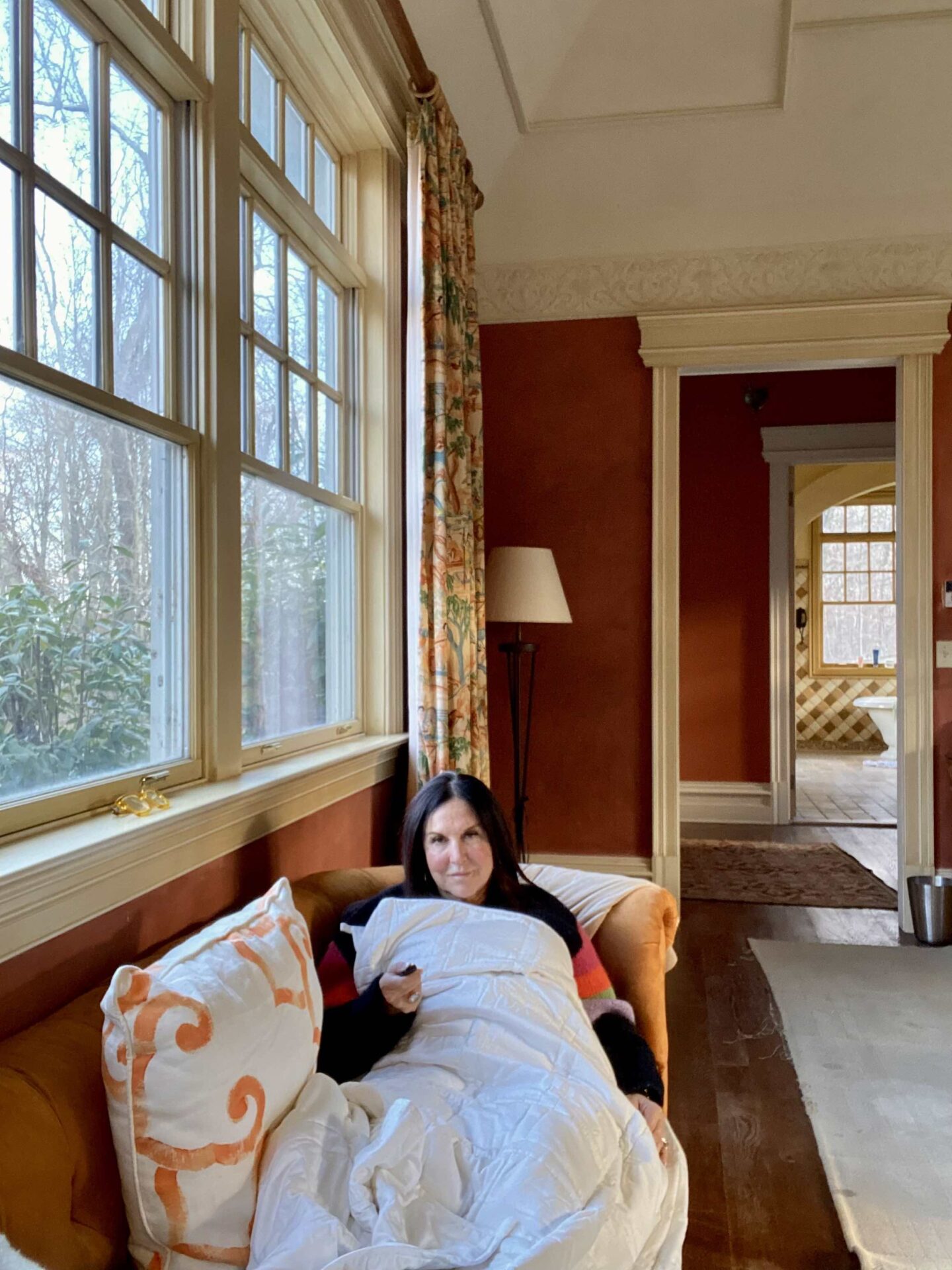 Benefits of weighted blankets:
Weighted blankets for anxiety and stress can help you sleep better, which is a top health priority for anyone as we enter 2023.
How do you use a Baloo weighted blanket?
I tested 3 different weighted blankets:
The 12-pound throw
The kids blanket in pink
The quilt comforter
You use all of them the same way you use a regular blanket, but the use case is different depending on your needs. The kids' blanket is perfect for a travel blanket, whereas the throw is good for the boat, and the comforter is good for a larger bed with a spouse. I love having the option of all three depending on mood and sleep style preferences.
How to choose a weighted blanket
Evaluate the blanket materials. Is it made of organic material or toxic material? What is inside of the blanket?
Machine washable. Is it machine washable or dry clean only?
Blanket weight. How heavy is the blanket? Some people ask, is 12 pounds enough for a weighted blanket, but the truth is, the weight of the blanket must be custom to your body weight for it to be the right fit. No one can help you choose if a 15- or 20-pound weighted blanket is better without knowing your body weight, health history and sleeping patterns.
Giving Tuesday: Baloo will donate all profits from sales of the new Hope Rose limited edition color blanket to Ladies of Hope Ministry to help end incarceration for women and girls.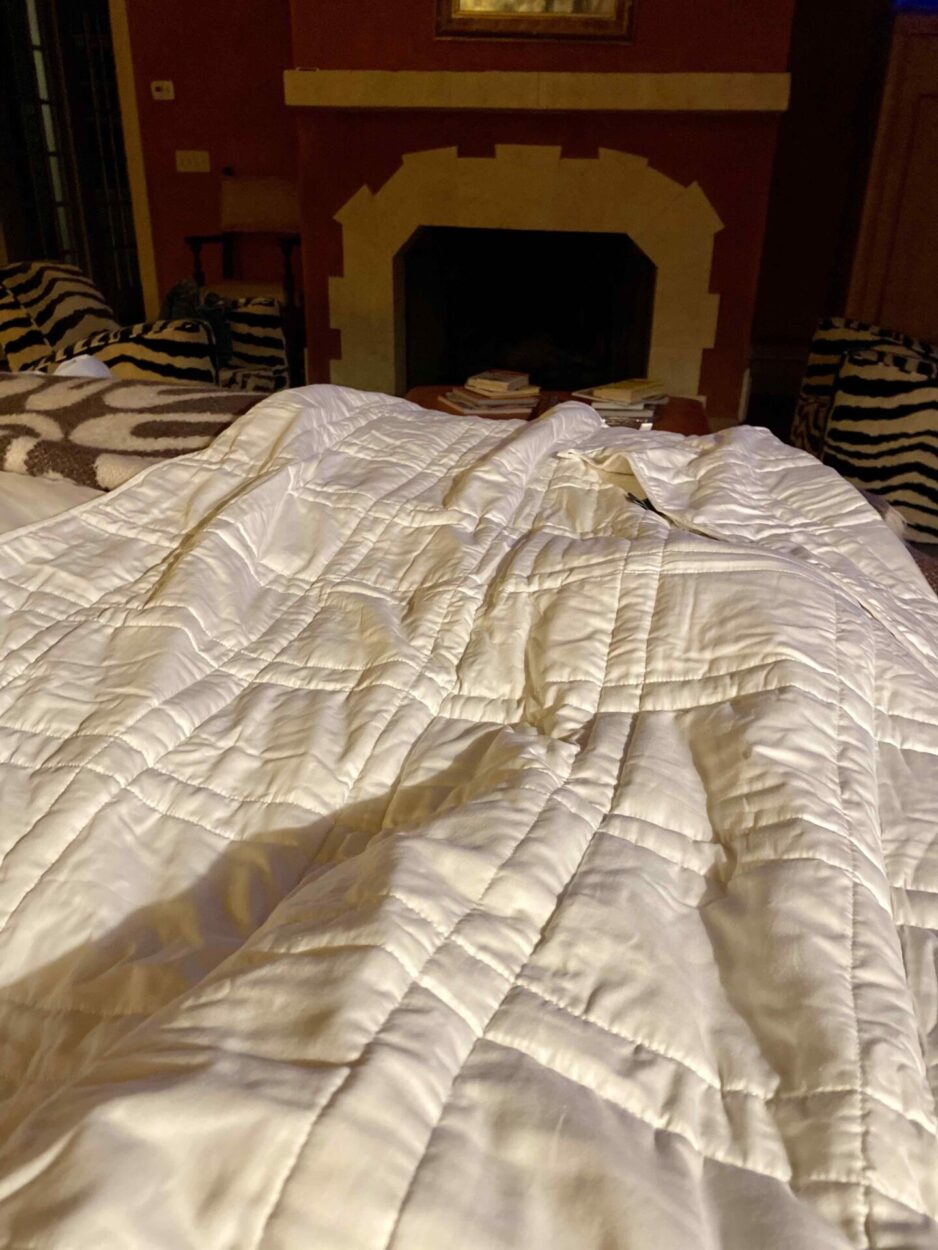 Snag one before it sells out with our special link
Affiliate disclosure: this post may contain an affiliate link for which I may get a small commission for any purchase made. I received the product to review. This post contains my honest opinion.