My cousin Jodi came to visit last weekend.  It got me thinking of our family traditions, at least the ones that concern food.   I really don't see my relatives as much as I should.
It made me think of some of the foods we would eat at our family get together.
At our holidays we always had two different noodle kugels, one sweet and one plain. My cousin had these recipes and pictures on her phone. Of course she did, she is my cousin.
This sweet kugel is truly a family favorite. I am sure it will become one of yours.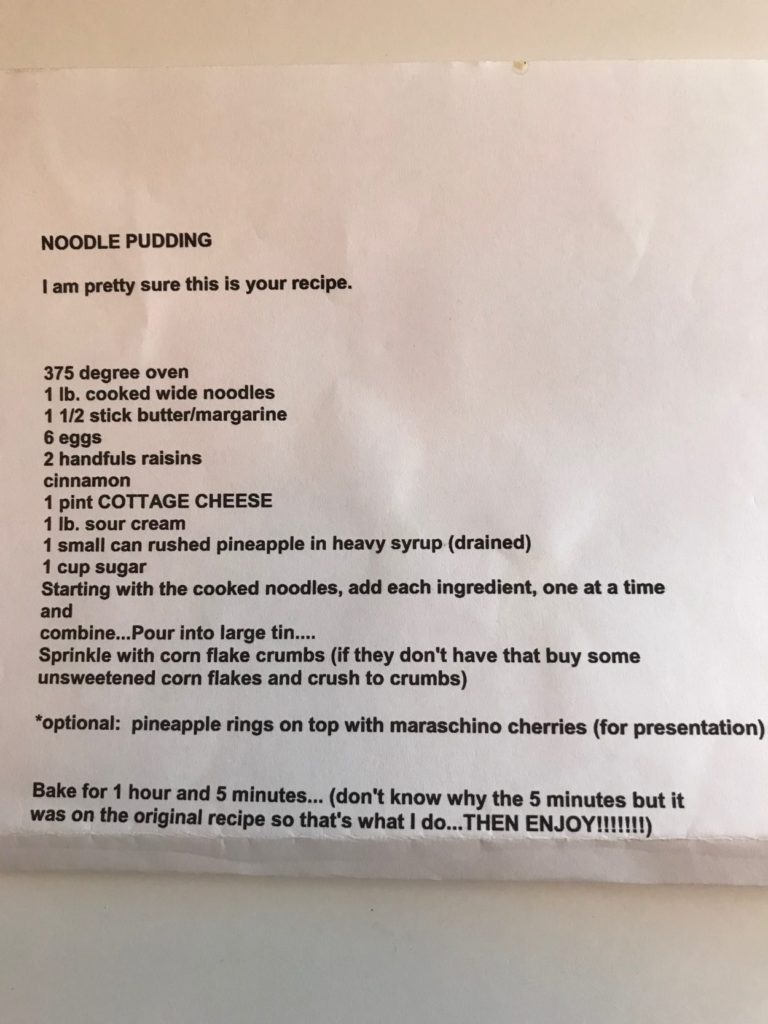 Maybe you want something a little plainer.  Sometimes plain is all you need. Chances are you have these ingredients, Try it , you'll like it.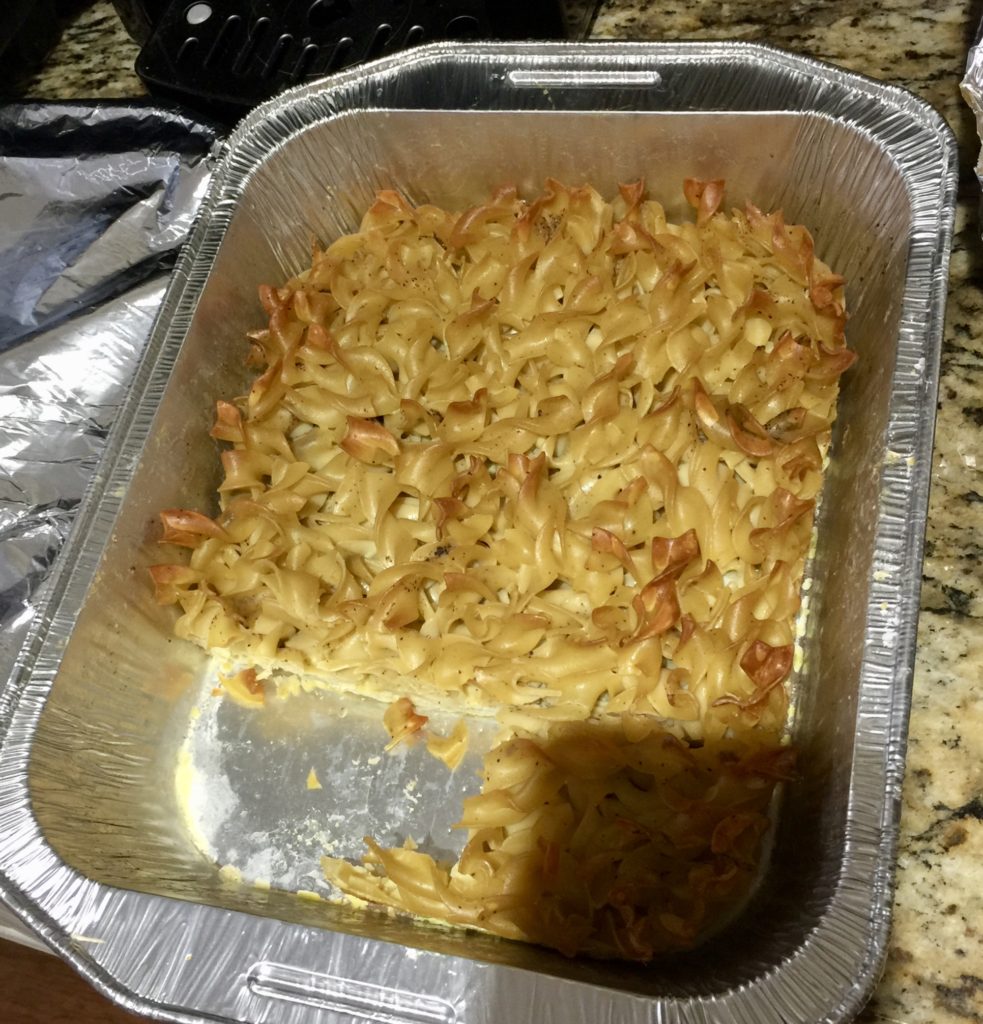 Kugel – Easy Peasy
1 lb of broad noodles
6 eggs
Salt
Pepper
Stick of margarine (melted)
Combine all together and put in a lasagna sized tin
Bake until top is brown