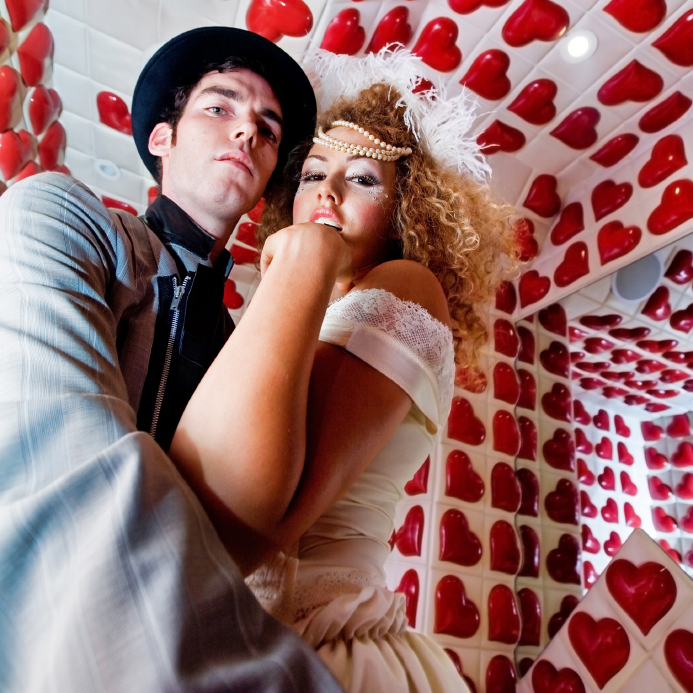 Attention Deficit Dating: Finding Mr. Right or Texting With Mr. Tonight?
You're busy swiping Tinder matches and juggling your romantic rotation via a bevy of meetup platforms. Facebook, texting even Twitter to name a few that come to mind.
Odds on, Vanessa Gibson will be heading out for a date tonight with some young guy. Whoever that might be, chances are even Vanessa doesn't quite know who'll she'll be dating yet.
It could be that Vanessa will be dating Anton, the barman she went home with last Thursday night, or Jackson, the new sales rep she shared a bottle of wine with at a work function two weeks ago – or, Vanessa might be dating one of the nine (yes, nine) men she is somehow managing to juggle via offline conventional means, free dating sites and apps, Lulu hashtags or RSVP winks.
Vanessa explains, "there's a kind of tier system happening, excluding random make-outs on the odd occasion, I'm only fooling around with one guy at a time. It could be that I have arranged to meet someone for dinner and at the last minute I'll see a text come through from someone I like better and change my plans to meet up with him instead. I justify this simply because I'm at the stage where I'm still experimenting in what it is I need from a man and swapping around my options helps me do just that."
And so the dizzy arena of Attention Deficit Dating is born. Single people today are finding it difficult to focus on just one person given there's a flurry of new blood lining up to meet you. What makes it harder, is these new faces are mapped out within easy reach based on your location and zip code. With every new log in you're faced with a bunch of new and curious faces – swipe left for yes, right for no. A proposal from a handsome stranger could have you sipping cocktails together at the local bar within ten minutes – the guy you met last night suddenly becomes all but forgotten.
High on Options – Low on Attention Spans
Dating as we once not so long ago remember it, doesn't hold the same significance these days. Young men and women are less reluctant to opt for the security of a relationship with so many options knocking on their inbox. Today's daters typically see multiple people casually, seeing fit to drop them like hot potatoes as fresh new faces emerge.
As Heidi Bloomfield (A New York Marketing Analyst) puts it, "Attention Deficit Dating may appear as though it's empty and icy, but we are all busy women and who has time to date guys one by one? Lulu hastags and Tinder swipes allow us to filter out the men in lightning speed."
Back in the day (I'm only talking three years ago here) both women and men would front up to meet their date with no idea if they #likeToGiveHugs #CanBuildFlatPackFurniture. Back then, a first date meant fumbling around the putt putt golf course or awkward dinner dates.
Is Attention Deficit Dating programming us into thinking that no relationship is worth saving now we have so many options? Are we becoming hell-bent to trying to find the perfect match that doesn't exist? "If only I could have someone with her looks with her personality with her sense of humor."
Attention Deficit Dating has become a game changer of this era. Looking into the crystal ball, how will it effect the dynamics of long-term, meaningful relationships, forging families and ultimately questioning the stability and viability of future generations and our children?