To start off
A saree is something all of us admire. Women of the Indian subcontinent love to wear sarees and on the other hand, men also love to see women dressed with such an elegance. Sarees have originated in the Indian subcontinent. Each Indian state has its different version of saree, highly influenced by the culture and traditions of that state. For example, in Punjab, the sarees have a Punjabi touch and are usually worn with the Punjabi Jutti, whereas in West Bengal, the sarees are more white and red in color and are usually longer in length. Sarees have also revolutionized the world. They have now become a symbol of Indian culture and traditions. Whenever someone sees a woman dressed in a saree, he can quickly make out that the woman is from India, or the Indian subcontinent, because the countries which share a common border with India are also influenced by the Indian culture. For instance, one can see women from Bangladesh, Sri Lanka or Pakistan wearing beautiful sarees which are influenced by their own country's culture but they do have an Indian touch in their colors, designs, cloth type, etc. Not only this, women from the western countries is also being attracted towards sarees nowadays. Many Indians who have settled in western countries like the United States of America or Canada have opened saree shops there for the benefit of Indian women living there, but it has been seen that these shops have also attracted the native population of these countries and that is one of the reasons why sarees have become extremely popular in these countries nowadays. Also, many Indian Bollywood actresses like Aishwarya Rai and Priyanka Chopra have made good bonds with the west, due to which they keep visiting the western countries for doing shows and participating in events. This exposes the western audience to the Indian culture as they see these actresses wearing elegant sarees and some really beautiful jewelry. Hence, many western women too have started wearing sarees occasionally, but this fact cannot be denied that the sarees they wear are not a complete replica of the Indian sarees. Just like sarees vary with cultures across India, similarly the Americans have also adopted sarees in their own way and have given their own cultural touch to the sarees they wear.
Things to consider while buying sarees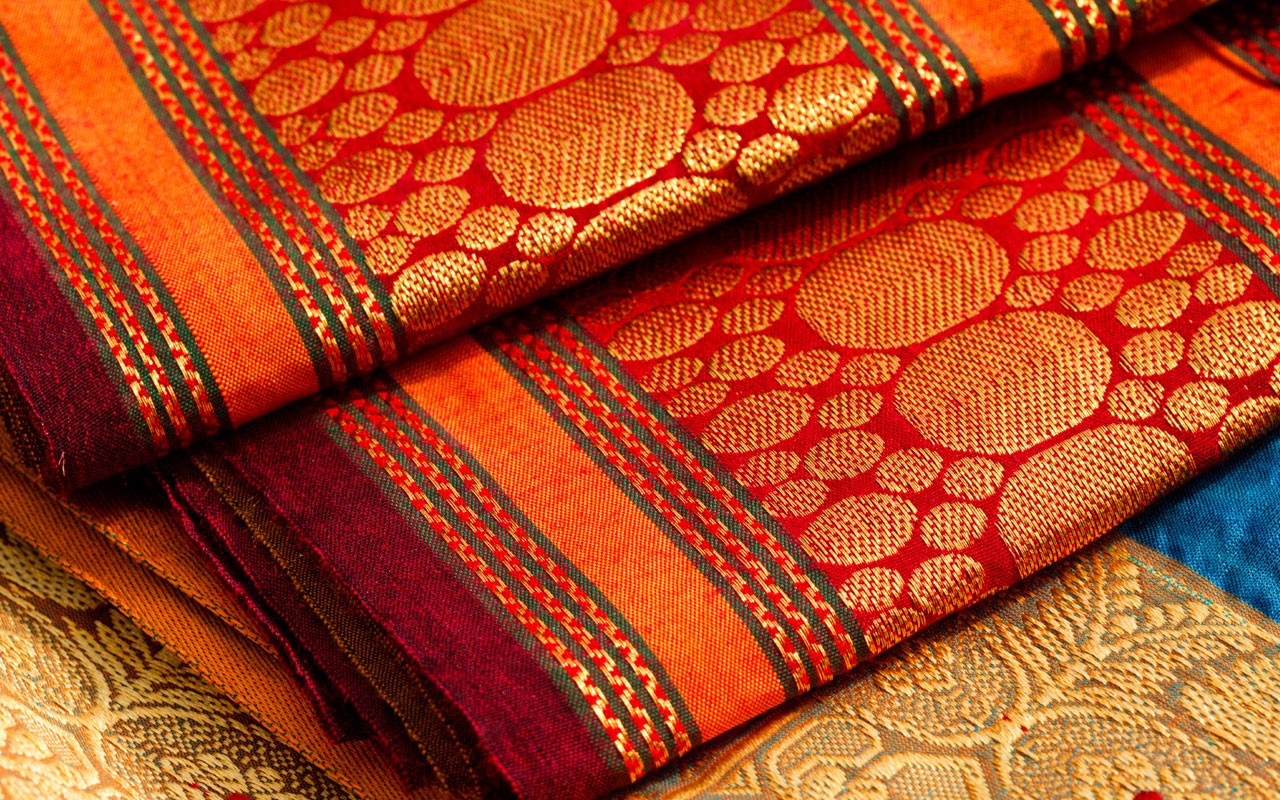 There are a number of things you must take care of while buying sarees. You should buy the sarees carefully according to your body size, neither too short and nor too long. Take note of the fabric used in the saree. Choose the fabric that suits your skin and feels comfortable to you. You should buy light sarees, especially if you have broad shoulders. Heavy sarees do not feel comfortable and look elegant only on occasions like weddings. If you have dark skin, then you must be very careful while choosing the color of the saree you buy. You must buy sarees of colors like pink or rather dark pink, or you can buy green or maroon colored sarees.
Buying sarees online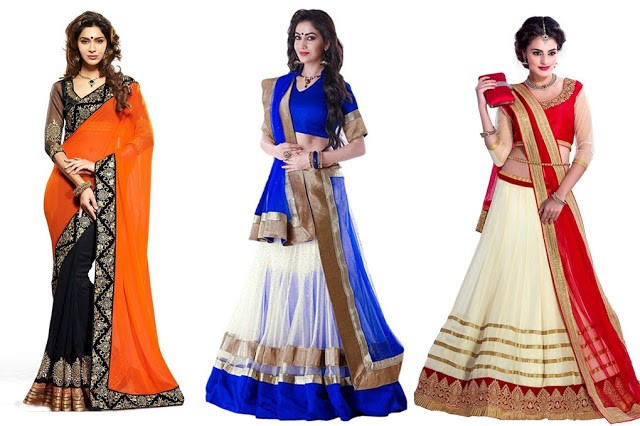 Buying sarees online is a great thing.  You can get a lot of discounts on the sarees you buy online. But, you must be very careful while buying a saree online. You should not get lured by beautiful patterns and great discounts. Before buying, you must ensure that the website you are buying from is authentic and not fraud. You should always go for trusted website like stylecaret, because otherwise you may get a defected product, or something which is different from what is shown in images online, or it may even happen that you do not get your product at all. Once you have verified that the website you are buying from is genuine, you can go on and buy what you like. There are a lot of benefits of buying sarees online. You can get the latest designs of sarees and that too at very attractive prices. But, one thing you should do before ordering your saree online is that you should read customer reviews on the page. This will give you an idea of whether people who have bought the product are satisfied with it or not, and what qualities or flaws in the product they cite. This will help you take your decision of buying the saree that you like online.
How to choose the best saree?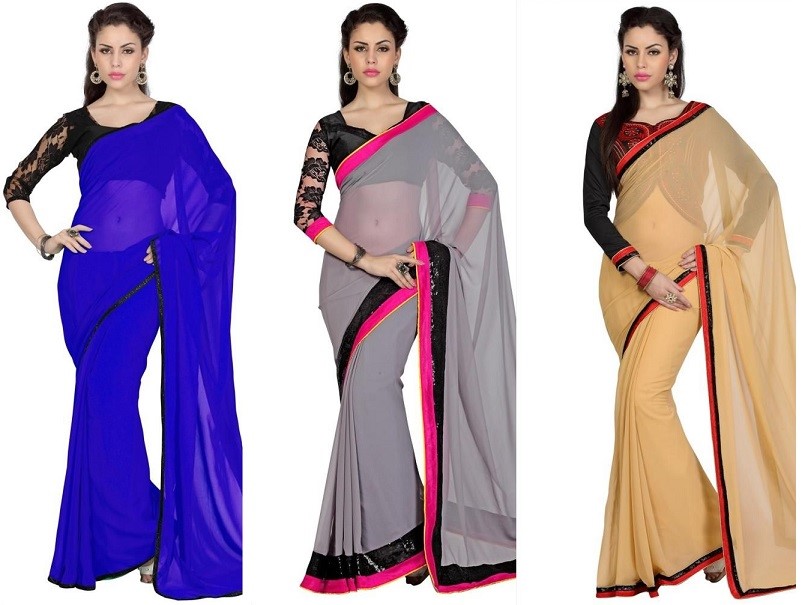 You should always look for cotton sarees for summers and sarees made of pure silk in winters. This ensures that you feel comfortable every time. If you are buying a saree for a function or a wedding, choose sarees with heavy embroidery. Simple and sober sarees with less embroidery are great for parties and routine-wear. Buy sarees made up of fabrics like silk if you want to look slim. On the other hand, if you are thin and want to look a bit heavy, you should go for sarees made from fabrics like cotton.
Types of wedding sarees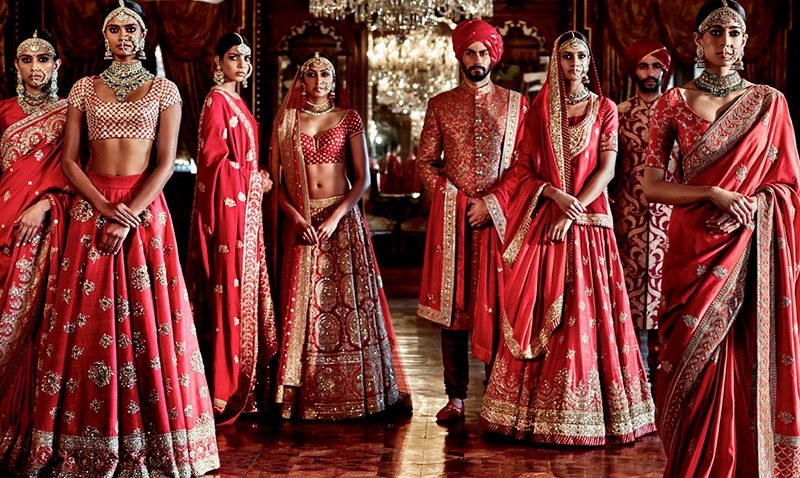 There are various types of sarees that you can wear at weddings. There is a huge collection of bridal sarees these days in the markets. Baluchari sarees are worn by females of Murshidabad district of Bengal. Pallu accents are what these sarees are usually worn with. They are available in various beautiful colors. Have you ever wondered if a saree can be woven with actual gold? Yes! The answer is Banarasi sarees. These are also woven with some material in the form of silver threads. Kanjeevaram sarees are also woven with a very fine quality silk, come in beautiful colors and are made with very beautiful patterns.
Hence, sarees lie in the heart of Indian women and are an integral part of Indian women clothing. Sarees make the women wearing them stand out of the crowd and have their own recognition. So, sarees have indeed revolutionized the Indian fashion and clothing and made their name across the whole gigantic world. You can buy sarees of every kind at style caret.