A simple clean modern space with vibrant pops of color is the first thing you see upon entering the Ampersand as Apostrophe showroom in New York City. From brightly colored multipurpose leather tote bags to unisex backpacks to modern triangle shaped clutches, every accessory created by Jessica Park is designed for the modern fashion conscious person.
I was very excited to meet with such a creative and well respected young designer and learn more about what inspired her to start her first collection and build this exciting brand.
How did you get your start in the accessory business?
I was in architecture school and I couldn't find a cool handbag I liked enough to buy so I decided to design and my own! I found vintage mailbags at a market and sketched a bag then found a sailmaker and gave him a construction document and my first handbag known as the "Mailbag" was created. People kept asking me where I got my bag, then a fashion editor asked me if she could photograph my bag and with little money I decided to start my business and that was seven years ago!
Well since I'm a trained architect I'm inspired by Le Corbusier, Rem Koolhaas, and Eliel Saarinen. These architects are all conceptual in design and they control the way people see things. I was designing the cosmetic departments for Nordstrom department stores and my inspiration came from these architects. I was inspired by Rem Koolhaas's design of the Prada flagship store and Eliel Saarinen designed my high school.
If you weren't designing handbags and accessories then what would you be doing? 
I would be on SNL! You can't take life too seriously and I believe that in life you have to take risks. I love  taking risks and we only have this one chance and this one life. At one point I quit my business because I thought I needed to go to business school but it turned out that I was doing just fine and my friend in business school actually asked me to come speak about my business!
What is the mood for your f/w 2018 collection?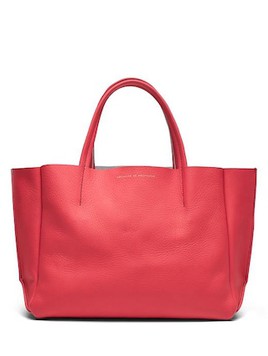 I love pops of color and experimenting with new textures. I'm very excited about the gold patent leather, the crushed patent leather, the croc noir which is matte black croc texture and I'm loving the neon blue and the neon pink! I love the way that the gold mirror bag is reflective and how it brings in the light from your surroundings.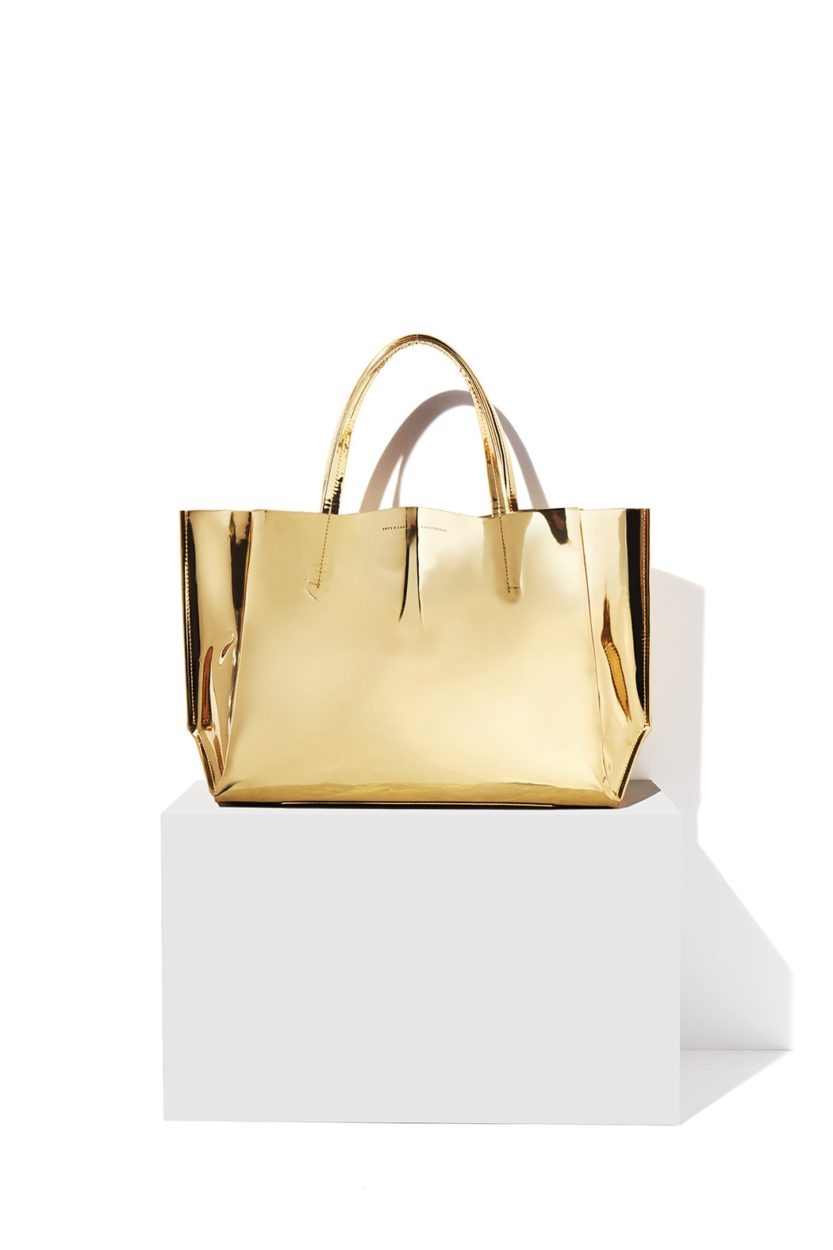 Where do you visualize Ampersand and yourself 10 years from now?
I don't really think ahead and I try to live in the moment. I want my future to be a surprise. The name Ampersand as Apostrophe comes from taking things that are simple and overlooked and transforming them into something raw and beautiful.
What is your why?
My why…hmm it started out as a design why because of the fact that people liked my things and continue to buy them. But now it has evolved into an inspirational thing because I've done it all on my own and I love inspiring people. So many organic things have happened to me to show me that this is my why.
QUOTE:
taking things that are conventional and overlooked like an apostrophe and transforming them into something unconventional,raw, and beautiful.
.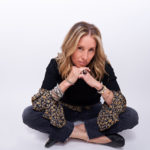 Meet my friend Evan,  This is the first fashion collaborations we did together. I look forward to many more to come.
As the daughter of a NYC garment center executive, I was raised around fashion all of my life. After becoming a mother I realized that I needed to pursue a career that combined style and travel…. the two things I loved most. I started my personal styling business called Stylebyevan and began dressing clients, working with magazines, writing multiple fashion columns and figuring out the world of style.
After styling many fashion photo shoots and interviewing a number of the most up-and-coming designers I began to look elsewhere for my inspiration. I decided to take a trip to Cuba and before I went I was asked to style a photo shoot during my time in Havana. Saying yes was the best decision I have ever made. I basically curated a photo shoot sight unseen and had the most rewarding, eye opening and unique experience that changed my life forever. Since that day I have been back to visit Cuba multiple times and I am now leading the first fashion tour to Havana. I write a fashion column for a Cuban design magazine called Amano and I have become very involved with the design community there. There is so much for each of us to learn from the designers in Cuba and I am very excited to share my love for this country with my guests.
To be passionate about something is the only way to be successful and it's my passion for travel combined with my interest in the fashion world that drives me to succeed.
www.stylebyevan.com
Instagram @stylebyevan