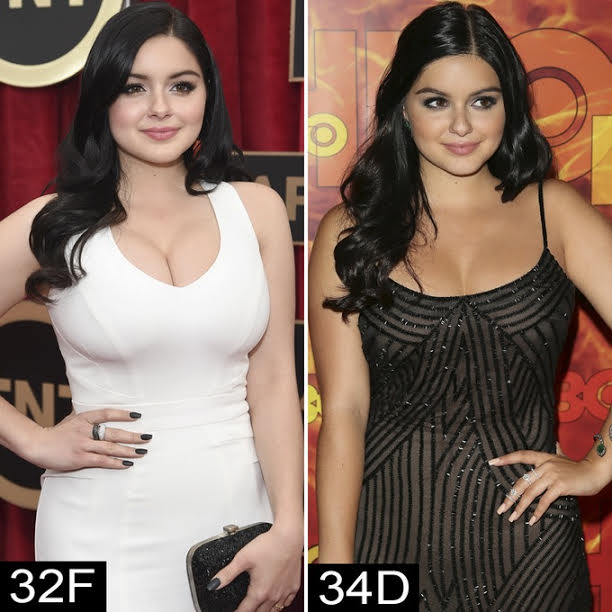 Were you the girl in school who looked 25 at 14? Do you feel someone's struggle to look you in the eyes? Have you tried to minimize your full breasts, written off certain styles of clothing, swimsuits and forgone exercise? If you want nothing more than to be a full B cup as you battle with your inch wide bra strap that digs into your shoulders. You aren't alone. Over a million women undergo breast reduction surgery annually. To offer some clarity; we spoke with Dr. John Zannis a board certified plastic surgeon from North Carolina and Dr. Sanam Hafeez a Columbia University affiliated neuropsychologist who is passionate about body image.
The Health Concerns
The biggest gripe amongst large breasted women is discomfort and pain. It's a real issue. Here's why. Dr. Zannis explains, "it's simple gravity. When you have a smaller frame with larger breasts the weight adds pressure to the spinal column. This can result in poor posture and spinal bending and even herniated or slipped discs. It's more than just appearance it's about skeletal structure."
Psychologically having larger breasts can take a toll on a woman's self esteem and body image. "When you are 14 years old noticing stares from everyone from kids at school, to older men and women you begin to think there is something wrong with you. When teens go through puberty their bodies are changing as well as their hormones. It's a tough time," offers Dr. Hafeez who helps teens and women with body image issues.
One would think that as a woman matures and mentally grows into her larger breasts that her self-esteem would increase. According to Dr. Hafeez, "women in their 20's and 30's are in the workplace and with that comes additional pressures to present themselves professionally. They begin to see their larger breasts as detractors from who they truly are. This may even lead to anxiety or depression."
If you're nodding yes in agreement and are scouring the internet researching more comfortable chairs, pillows, bras and even breast reduction here's what to know.
Identify symptoms.
If you have a history of symptoms such as neck, shoulder and back pain, tingling or numbness in hands and fingers, plus rashes and deep irritating marks due to bra straps, even migraine headaches; breast reduction will bring you relief.
Track symptoms.
It's important to document your symptoms with photos so you can demonstrate why you are considering breast reduction. If you have visited with a chiropractor or general practitioner ask them what they think of breast reduction. Get all the information necessary.
Consult with a pro.
Make sure you consult with a board certified plastic surgeon who has performed breast reductions and can clearly explain the procedure. Be very clear with the look you are going for. Consider you height, weight and overall frame. Some doctors are able to provide a computer rendering of what you will look like post procedure.
Exercise is your best friend!
"After you fully heal you'll be able to exercise and should, says Dr. Zannis. "Many women always wanted to run, swim, cycle and refrained from doing so because their breasts were simply too big and uncomfortable. Once reduced, they are amazed at how much of a zest for fitness they have. You'll need to strengthen your shoulders and back."
Expect a new you!
"Friends, family and colleagues will take notice of your new appearance. So mentally prepare yourself to look dramatically different," adds Dr. Hafeez. It's important to remain upbeat, optimistic, excited and optimistic about this change. "A fun thing to do is to create a fun vision board with the new clothes you'll buy and the things you look forward to doing in your new body, she encourages."
Now that you're an adult and you can make decisions about your well being, health and quality of life, there is no need to suffer in pain.  You deserve to feel comfortable and thrive in your body; shoulder's back, head held high.
About the doctors:
Dr. John Zannis is a New Bern, North Carolina board-certified plastic surgeon and best selling author. A graduate of Stanford University and The University of Cincinnati Medical College, he received his formal training in General Surgery and Plastic and Reconstructive Surgery at Wake Forest University in Winston-Salem, North Carolina under the guidance of world-renowned plastic surgeon Dr. Louis Argenta. During this time, he performed over 5,000 surgical procedures and covered all aspects of plastic surgery including cosmetic surgery of the face and body, complex reconstructive procedures of face and body, cleft lip and palate surgery, hand surgery, facial and jaw fracture repair, and reconstruction following massive weight loss. He blends his interests and studies of classical art and symmetry to his surgery practices. Connect with him via twitter @JohnZannisMD or his website www.zannisplasticsurgery.com  
Dr. Sanam Hafeez PsyD is an NYC based licensed neuropsychologist. She is a teaching faculty member at the prestigious Columbia University Teacher's College and the founder and clinical director of the Comprehend the Mind Institutes in Manhattan and Queens. She was a long time child school psychologist. She specializes in providing neuropsychological, educational and developmental evaluations to both adults and children in her practice.  She works with individuals who suffer from post traumatic stress disorder (PTSD), learning disabilities, autism, attention and memory problems, trauma and brain injury, abuse, childhood development and psychopathology (bipolar, schizophrenia, depression, anxiety, etc…) In addition, Dr. Hafeez serves as a medical expert for various news outlets.