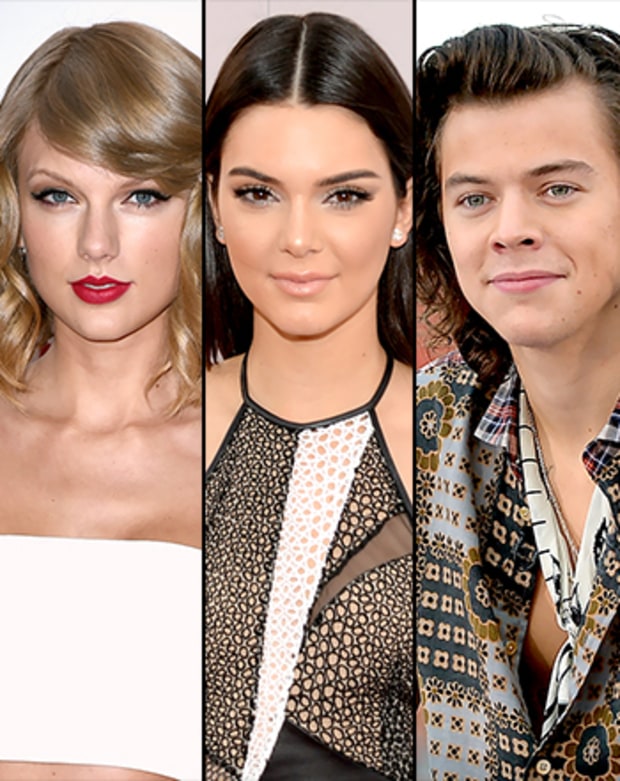 Tabloids have been aflutter with news of Khloe Kardashian confirming that Kendall Jenner is dating Taylor Swift's ex, Harry Styles. Swift famously told Vanity Fair in September 2015 that her #squad was free to date former flames, but the question remains – is it okay to date a friend's ex?
Dating website, WhatsYourPrice.com, polled singles to determine whether they'd be okay with a situation like Haylor and Hendall. Results reveal men are fine with a friend pursuing their ex, while women are less apt to share their leftovers with a gal pal.
According to 43,000 respondents, 42 percent of men say it's "okay" to date a friend's ex, while just 6 percent of women agree with Swift's notion.
94 Percent of Women Agree With "Exes Code"
"Exes code" is the unspoken rule that keeps peace amongst friends by keeping one another from pursuing each other's ex. According to a new survey, 42 percent of men say it's okay to date a friend's ex-girlfriend, while just 6 percent of women would approve of a friend breaking "code."
Gretchen Weiner's famously said in Mean Girls "Irregardless, ex-boyfriends are just off limits to friends. I mean that's just, like, the rules of feminism."
Getting over an ex is challenging in itself, but what happens when a friend decides to pursue them? WhatsYourPrice polled members to determine singles' thoughts on breaking "exes code." Results revealed men are not bothered by a friend pursuing an ex, while women say ex-boyfriends are off limits.
Would you be okay with a friend dating your ex? (According to more than 43,676 respondents)
Women
Yes: 6%
No: 94%
Men
Yes: 58%
No: 42%
"The majority of women may consider an ex as part of their identity, whereas men think of an ex as a thing of the past." said Brandon Wade, founder and CEO of WhatsYourPrice.com. "Finding 'the one' is hard enough, if a romance is blossoming between a friend and a former flame, why let hurt feelings get in the way of love?"