It is no wonder why black dresses are such a popular choice amongst women. There are numerous styles you can choose from. From long elegant black dresses to sparkly short party ones, your choices are practically numerous! And the best thing is, everyone looks great in black. However, as with any other outfit, a black dress looks even better paired with some nice accessories. Of course, the choice of these should depend on the look you want to go for. To find the right type of accessory, or find an idea that you like, go through this list of 8 accessories that will go great with your black dress.
An elegant red purse
If there is a special event you are going to, you will surely need to have a purse with you. And when it comes to wearing black tie dresses for special events, one of the best options you can opt for is an elegant red purse. Many women choose to wear a dark purse along with their black dress. But, truth be told, your outfit will hardly pop and be noticeable, as your purse will just sort of blend into your outfit. When it comes to red purses, it is a whole different story. In that case, your purse will be a very nice contrast to your dress, and both of them will be able to pop more. The only thing that you should pay attention to is matching the rest of your outfits with the purse. For instance, if your red purse has some silver decorations on it, do not wear gold jewelry. This type of combination does not look very nice, and it will make your outfit look less elevated.
Pearls
Pearls represent one of the most elegant and stylish accessories you can wear. When they are paired well with the rest of your outfit, they can truly give you that Audrey Hepburn look. So, if you want to accessorize an elegant black dress, or make your ordinary-looking black dress feel more elegant, make sure to involve pearls in your outfit. If you, for instance, wear one pearl necklace, your outfit will look more serious, and you will look very sophisticated. On the other hand, if you wear multiple pearl necklaces, then your outfit will look more modern and chic. You can also wear a pearl bracelet or pearl earrings. And if you really want that elegant vintage look, you can even opt for a pearl headband.
A wide belt
If you have a very simple black dress, and you would like to make it look more elevated, you can simply wear a big belt. These belts will not only elevate your outfit but can also create an illusion of a smaller waist as well. So, even if you have a baggier black dress, and you do not like the way it looks on you, try to use this trick. You might get your favorite outfit from it!
One long earring
The way that most women wear their earrings normally is in a pair. But, if you want your outfit to stand out from the crowd, you could try something else. The next time you are in an accessory store, look and see if you can find those long single earrings. These go lovely with black dresses, as they make your outfit look very chic. You can often find them in the form of long colorful feathers. These feathers sometimes have some extra metal additions to make the earring look even better. You can, of course, find the more classic looking as well. Many women are not attracted to this type of accessory, but once they try it, they keep going back to look for more options.
Colorful necklace
One of the reasons why some women avoid wearing black dresses is because they think it looks too dull. However, if you combine it with a colorful, fun-looking necklace, it is a totally different story. It can make you look vivid, fresh, and very stylish. So if you were thinking about what kind of necklace would make your outfit look more fun, try out this trick. You can find beautiful coral, turquoise, and velvet necklaces in any accessory store. But, as with any other accessory, make sure that you pair this type of necklace well with the rest of your outfit. Do not wear too many other colorful accessories, because it can make your outfit look less elegant.
A floral hairpiece
Spring and summertime do not have to be the seasons of floral dresses. If you would rather wear your black dress, but just brighten it up a bit, try out floral hairpieces. This can be one hairpin with a bigger flower on it, a bigger floral hairpiece, or anything else you might like. To warm up your outfit, even more, you can add some other floral accessories as well.
Yellow shoes
If you would like to make your outfit look fun and bold, pair your black dress with some beautiful yellow shoes. This splash of color is a wonderful way to create contrast in your outfit. It is a great choice for anyone who wants their outfit to be noticed.
Multiple golden necklaces
It is no secret that black and gold are one of the best color combinations one can wear. If you like wearing lots of jewelry, then try wearing multiple gold necklaces along with your black dress. Wearing your accessories like this will make you look very modern. These necklaces, of course, do not have to be from real gold. You can simply buy a few of them in your local accessory store. Or you might even find a few of them in one pack, so you will not have to worry about whether they match.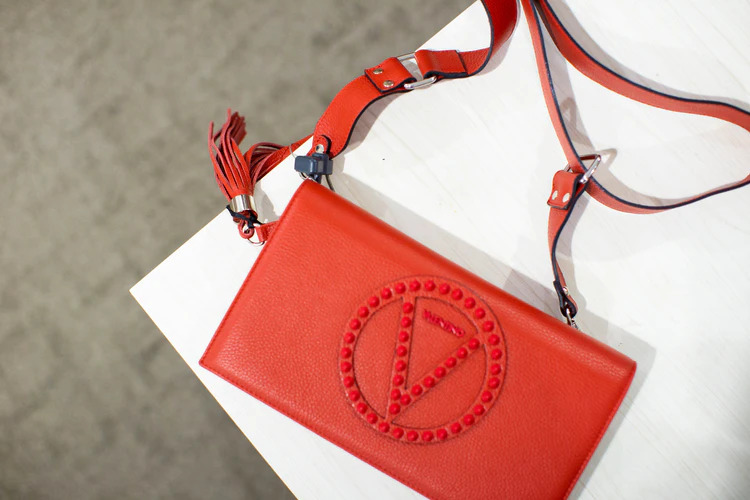 A black dress truly is one of the most universal outfits one can wear. It looks good on everyone, and it can be paired with various accessories. Try pairing it with an elegant red purse, some accessories made out of pearls, or a floral hairpiece. If you want to go for more of a bold look, opt for a colorful necklace or yellow shoes. To look chic, opt for some more unusual choices, such as wearing one long earring. Try out some other accessories such as a wide belt or multiple golden necklaces. And whichever accessory of these you choose, make sure that you match the rest of your outfit with them as well.