If you are one of those ardent travellers who has always been fascinated with Russia, then it's the time to plan your trip to the land of ballet, circus, vodka, and more.
The world's largest nation draws visitors from all over the world. The vast country has something for everyone, from historic cities and monuments, dramatic landscapes, to world-class museums of art and literature and truly cosmopolitan bars and restaurants. It is impossible to experience everything that Russia has to offer in a single visit but here are seven must-visit places to include in your itinerary.
1. Moscow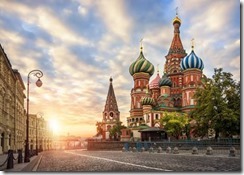 (Image Source: Shutterstock)
Moscow has always been a hub of creative and intellectual energy, with fabulous art and culture, and long and dramatic history. The mighty Kremlin and the Red Square are without a doubt the most remarkable sights in the political, financial and cultural centre of Russia.
The city is also home to some of the best cultural institutions in the world, and one must experience the world-class performances at Bolshoi Theatre, the Tretyakov Gallery and the Pushkin Fine Arts Museum (which is one of the world's greatest galleries of European art).
The city also boasts of an impressive variety of bars, clubs, restaurants and shopping hubs, making nightlife, dining, and shopping an exquisite experience.
2. St. Petersburg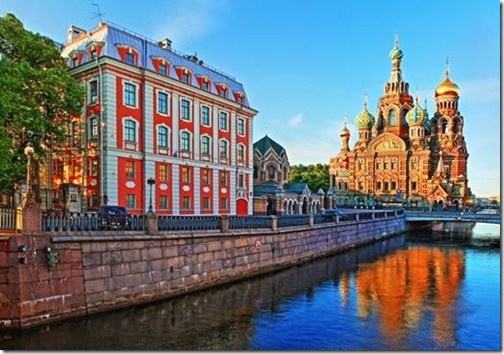 (Image Source: Shutterstock)
St. Petersburg is regarded as Russia's most European city and is a wonderful destination, especially for history and culture enthusiasts. It has more than 2,000 libraries, 220 museums, and 80 theatres shaping up its cultural landscape.
It is a UNESCO listed historic centre with a fantastic network of canals, neoclassical architecture, and great museums. The best time to visit St. Petersburg is during summer when the city experiences its famous White Nights – with midnight sun and numerous night-time festivals.
3. Kizhi Island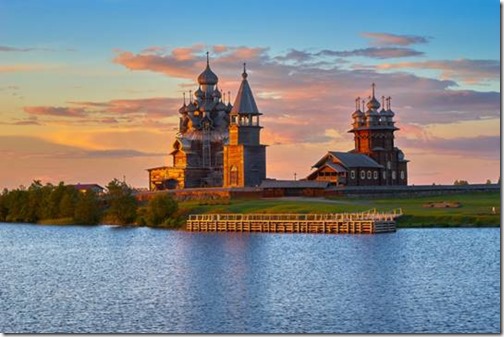 (Image Source: Shutterstock)
While Kizhi Island is not as famous as Moscow or St. Petersburg, it is a noteworthy travel destination. It is known for its fabulous open-air museum which is one-of-a-kind museum, hosting an amazing collection of wooden structures, some of them dating back as far as the 14th century.
The Church of the Resurrection of Lazarus (the oldest wooden church in Russia) is one of the most famous attractions of this tiny island.
4. Vladivostok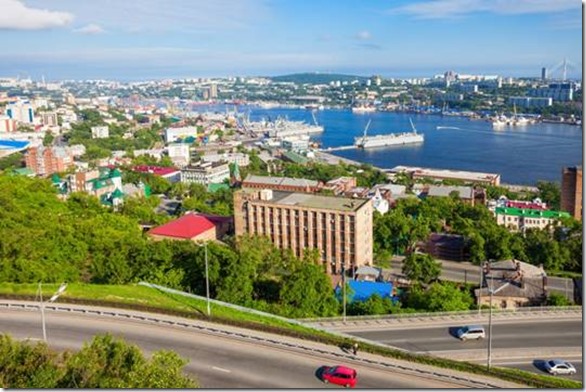 (Image Source: Shutterstock)
One of the most scenic cities of Russia, Vladivostok, is a port on the Pacific Ocean that's closer to China, Japan and Korea. Some 4,000 miles away from Moscow lies this beautiful, picturesque town that'll steal your heart with its scenic views, and hilly streets.
This easternmost point on the famous Trans-Siberian highway blossoms with modern architecture, lovely cuisine, and endless opportunities for the travellers to entertain themselves.
5. Kazan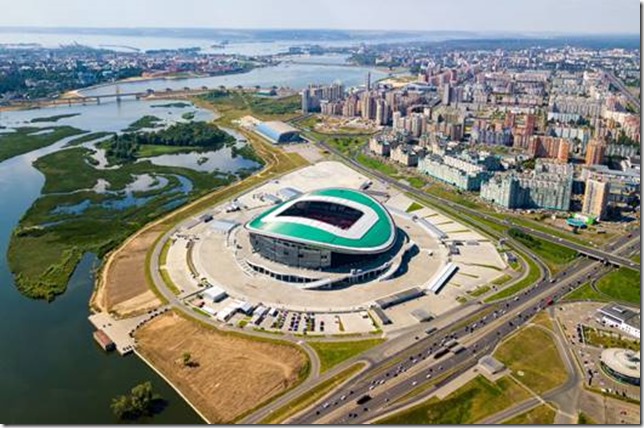 (Image Source: Shutterstock)
It's truly the perfect place to visit as the city has been under considerable makeover for the world-class events that are being held here one after the other. These events include the 2014 World Fencing Championship, the 2015 World Aquatics Championship, and the highly anticipated 2018 FIFA World Cup.
The city is filled with gorgeous churches, watchtowers, and museums. Additionally, Kazan has an excellent variety of bars, cafes, restaurants, etc., most of them located on the bustling Bauman Street.
6. Lake Baikal
(Image Source: Shutterstock)
Lake Baikal is hugely popular amongst travellers from across the globe for it is the biggest, deepest and most diverse lake on Earth. There are only a few natural sights in the entire world that can surpass the sheer beauty and grandeur of Lake Baikal.
The beaches of Olkhon Island, Sandy Bay and the Small Sea are some of the popular places amongst the tourists where people explore and dive.
The most beautiful beach on the lake is the Sarayskiy beach which is located to the north of the Burkhan cape, and its golden sand dunes are framed by pine forest.
7. Kamchatka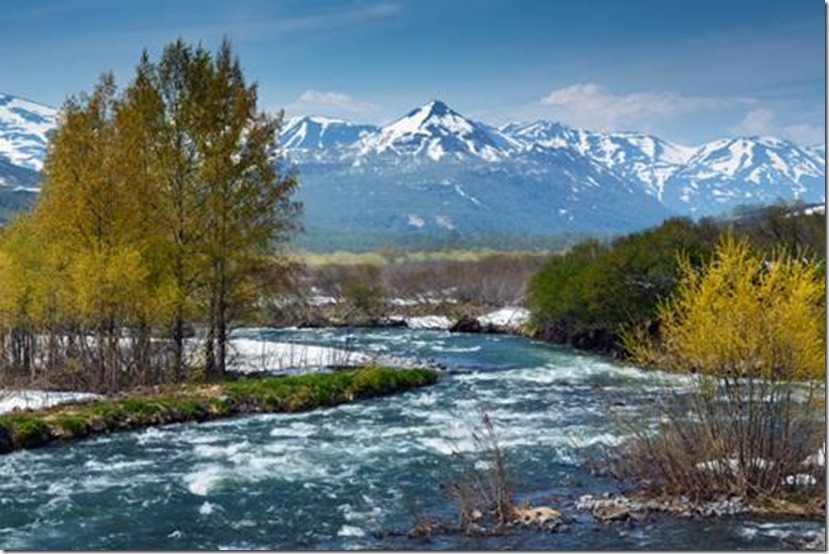 (Image Source: Shutterstock)
Kamchatka is a 1,250-km-long peninsula located in the easternmost part of Russia, and it is one of the most picturesque parts of Russia. The region and its wilderness are almost untouched, and the entire region is very geologically active. There are a number of volcanoes, hot springs, and geysers. Many of the sights here are accessible only by helicopter, while a few can be reached by car and on foot.
Travel with an Insurance Policy
Do these incredible destinations motivate you to travel? Yes, they are indeed beautiful. But remember- if you make up your mind to visit Russia, then your check-list should include travel insurance policy too. Why?
Because you don't want your trip to be spoiled either due to flight cancellation, loss of baggage or a medical emergency. Having a travel insurance policy by your side will ensure peace of mind and allow you to rome around Russia without any hassles.
Here's what a travel insurance policy covers:
· Loss of luggage and personal items
· Accidentals deaths and dismemberment
· Medical emergency
· Extra stay due to an emergency
· Cancellation of trips or flights
Conclusion:
So, don't delay your plans anymore. Pack your bags, fly to these astounding Russian destinations and immerse yourself in Russian culture, food, monuments and scintillating nature!