The global pandemic has derailed many wedding plans this year. Many couples are choosing to postpone their weddings until 2021. Other couples are thinking creatively and choosing to go ahead with their wedding plans with modifications. If you are looking for wedding ideas during the pandemic here are six wedding ideas that follow safety guidelines.
Think Outdoors
New information that we have about the virus that causes COVID-19 is that places indoors with little ventilation are high-risk environments for virus transmission. Outdoors in the fresh air with plenty of space is far less risky. When planning your wedding think about keeping it all indoors. Even a tent with ventilation will be safer for you and your guests.
Outdoors also often gives you more space so that you and your guests can social distance properly. Public Health advises that individuals outside of each other's households should keep a minimum of two meters between them. Be sure to plan seating arrangements and the layout to maximize space and avoid any bottlenecks.
Small Intimate Gatherings
Social distancing is a key component of a responsible wedding plan. For this reason, most venues will require you to limit the number of people at your event. This is to ensure that there is adequate space for social distancing as the risk for transmission is reduced with smaller groups.
The benefit of a small intimate wedding means that you will have those who mean the most to you there on your big day and it can help you reduce your budget. Talk to your caterer about your food plans. Buffets are out, but your best private catering in Toronto should be able to find a creative solution that keeps everyone safe.
Follow Guidelines
Even though it is critical to follow public health guidelines, that doesn't mean you can't enjoy your big day. Consider giving masks and hand sanitizer as a party favor to your guests. Ask all guests to wear a mask at the event and have extras in case someone "forgets."

Clearly communicate your safety measures with your guests and ensure everyone knows what to expect. This can help guests who might be feeling anxious about attending an event feel more relaxed. If you are worried about your wedding plans, Limarzi counseling services can help you talk about your worries and focus on what is important.
Have a clear policy asking guests to stay home if they feel unwell or have any symptoms of Covid-19. Make it easy for guests to communicate with you and be clear that you would love them to attend, but it is essential for everyone's safety that they stay home if they are unwell.
Virtual Live Stream Wedding
If you can't bring all your guests to you, a great alternative is to host a virtual wedding and invite any number of guests to attend online. This means that family and friends from around the world can be a part of your big day, you get to dress up and everyone stays safe.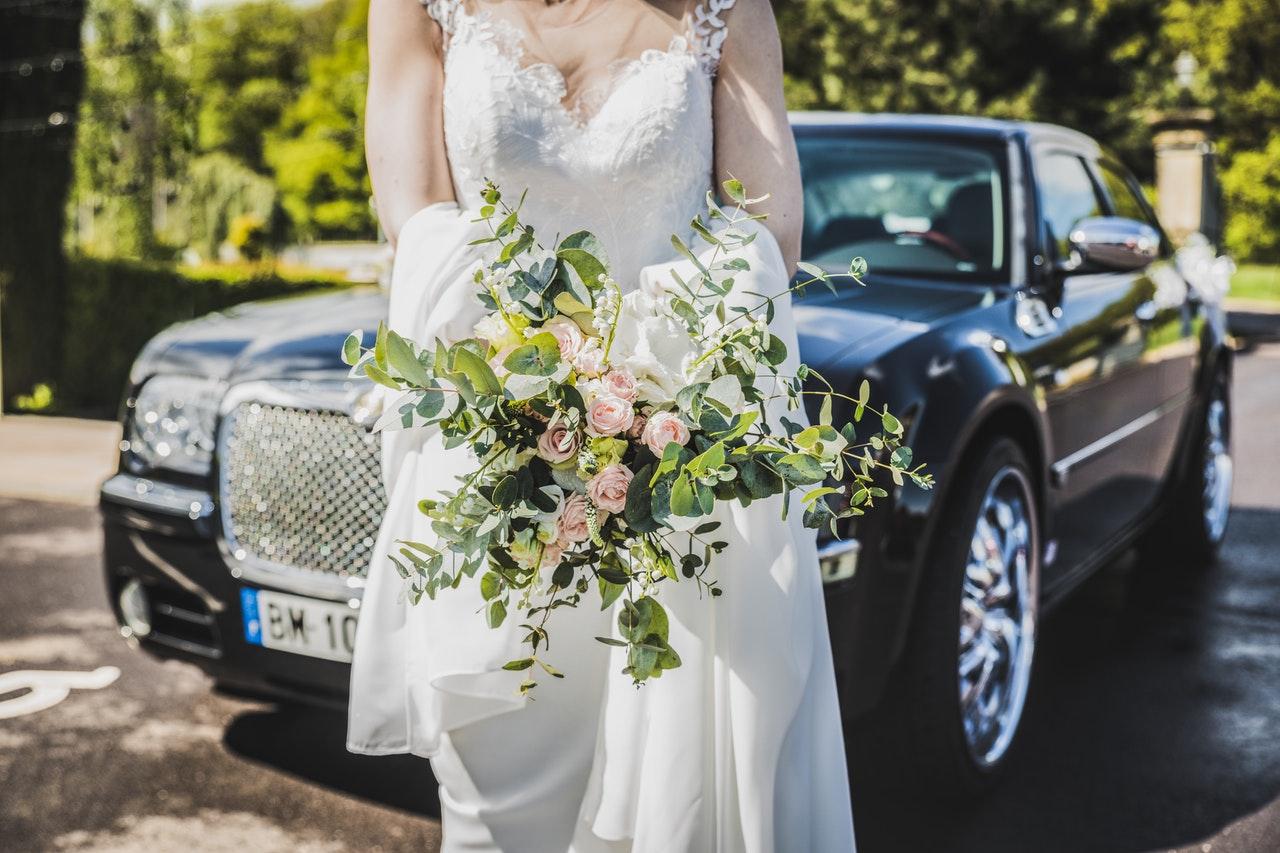 Image Credit: Mario MB PHOTO'graphie | Pexels
Drive-In Wedding
Another creative wedding idea is a drive-in wedding. Guests arrive at a location and park and stay in their cars. A drive-in wedding ensures the bride and groom can get married with their friends and family around, and everyone stays in their car and stays safe. A drive-by procession following the ceremony is a great way to celebrate the event.
Stagger Guests
If you do want to invite guests to your wedding, but want to minimize the risk to people who might be more vulnerable, one idea is to have some guests come for the ceremony and others come for the reception. Your wedding bus rental can help transport guests to and from the wedding safely and help minimize contact.
Plan to stagger the arrival of your guests to limit contact for those who are vulnerable. Elderly guests could attend the ceremony and go home early, while younger guests who are eager to stay later can arrive after the first wave of guests has left.