In these challenging times, we're all thinking a little harder about how we're going to live our lives when this lockdown is over. For many of us, this means revising our bucket lists to incorporate a little more adventure. After goodness knows how long spent cooped up at home, many of us are yearning for overseas adventures somewhere far, far away. If you already have a love of travel burning in your veins, you'll likely want to start looking for your next vacation spot as soon as travel restrictions are lifted. And if you're looking for the ultimate long haul experience, Asia has a whole lot of amazing sights, sounds and experiences that you'll treasure forever. From incredible animal encounters to life-changingly gorgeous taste sensations, this continent has it all. 
With that in mind, let's take a look at some experiences in Asia that deserve a place on any bucket list…
Hang out with elephants in their natural habitat in Phuket
Thailand has more than  its fair share of elephant encounters. Unfortunately, many tourists are unaware just how much cruelty and dishonesty goes on behind the scenes. The elephants that you see performing in shows, painting pictures or carrying tourists on their backs have virtually always been subject to horrendous abuse. Elephants working in the logging and tourism industries have all been subject to a form of ritual torture called the pajan, a prolonged and barbaric exercise desingned to break the elephant's spirit.
Because of this, it can be hard to know where to get an ethical animal experience in Thailand. At Phuket Elephant Sanctuary, however, animals who have been rescued from these industries are free to live out their autumn years in comfort and relaxation. Tourists are free to observe them in their natural habitat while keeping a respectful distance. Everything is designed with the health, happiness and comfort of these beautiful gentle giants in mind.  
Try extreme sports in Kuala Lumpur
Malaysia is a beautiful destination with a huge array of natural and architectural wonders to behold. And if you want to prolong your stay, it's easy and affordable to rent property in Malaysia. From the unspoilt rainforest of the Danum Valley to the glittering steel spires of Kuala Lumpur, Malaysia has everything you could want from an exotic getaway. 
Consummate daredevils will want to try some of the incredible outdoor activities available in the nation's capital. Visitors can enjoy a day in the water at Sunway Lagoon Theme Park, see the majestic bugs that call the Butterfly Park home or check out the city's amazing skyline from the Kuala Lumpur. 
True thrillseekers, however, will want to try base jumping from the famous 1,500 foot tall Petronas Twin Towers. It's a once in a lifetime experience that deserves a place on any bucket list. If you're feeling brave enough, you can book here.
Marvel at the vertical gardens of Singapore
The city state of Singapore needs to be seen to be believed. Oft-referred to as a "city in a garden" it's an absolute must-visit for nature lovers. Living, breathing proof that urban hubs don't have to be hot beds of pollution, Singapore is leading the charge as one of the greenest cities in the world. A country that's around half the size of London, Singapore's sprawling cityscape is dotted all over with flourishes of green. It's cascading vertical gardens, green roofs and incredible botanic gardens put the smog choked metropolises that we know to shame.  
Singapore is one of only three sovereign city states in the world (alongside Vatican City and Monaco), and while you can see all the highlights over a weekend, you could spend a month there and still not sample all that it has to offer.
Observe orangutans in Borneo
Borneo is one of the most naturally stunning locations on Earth, beloved among visitors for its diverse plant and animal life. Visitors will want to get the chance to spend some time among the country's most fascinating residents, the native orangutans. These playful and highly intelligent apes deserve our  love and respect. Yet they face huge habitat loss due to the deforestation caused by the logging and agricultural industries.  
Camp Leakey Orangutan Rehabilitation Reserve is a tourist-friendly destination designed with the welfare of these wonderful creatures in mind. Located just off the banks of the Sekonyer river inside Tanjung Puting National Park, the animal reserve has accommodated tourists since 1970s. However, that's not its primary function. It's also an active research facility where scientists from around the world come together to protect and observe the orangutans. The park itself is stunningly beautiful with a range of fascinating plant life. The orangutans aren't even the only incredible creatures to call the park home. It also houses clouded leopards and Malaysian sun bears. 
Image by Retha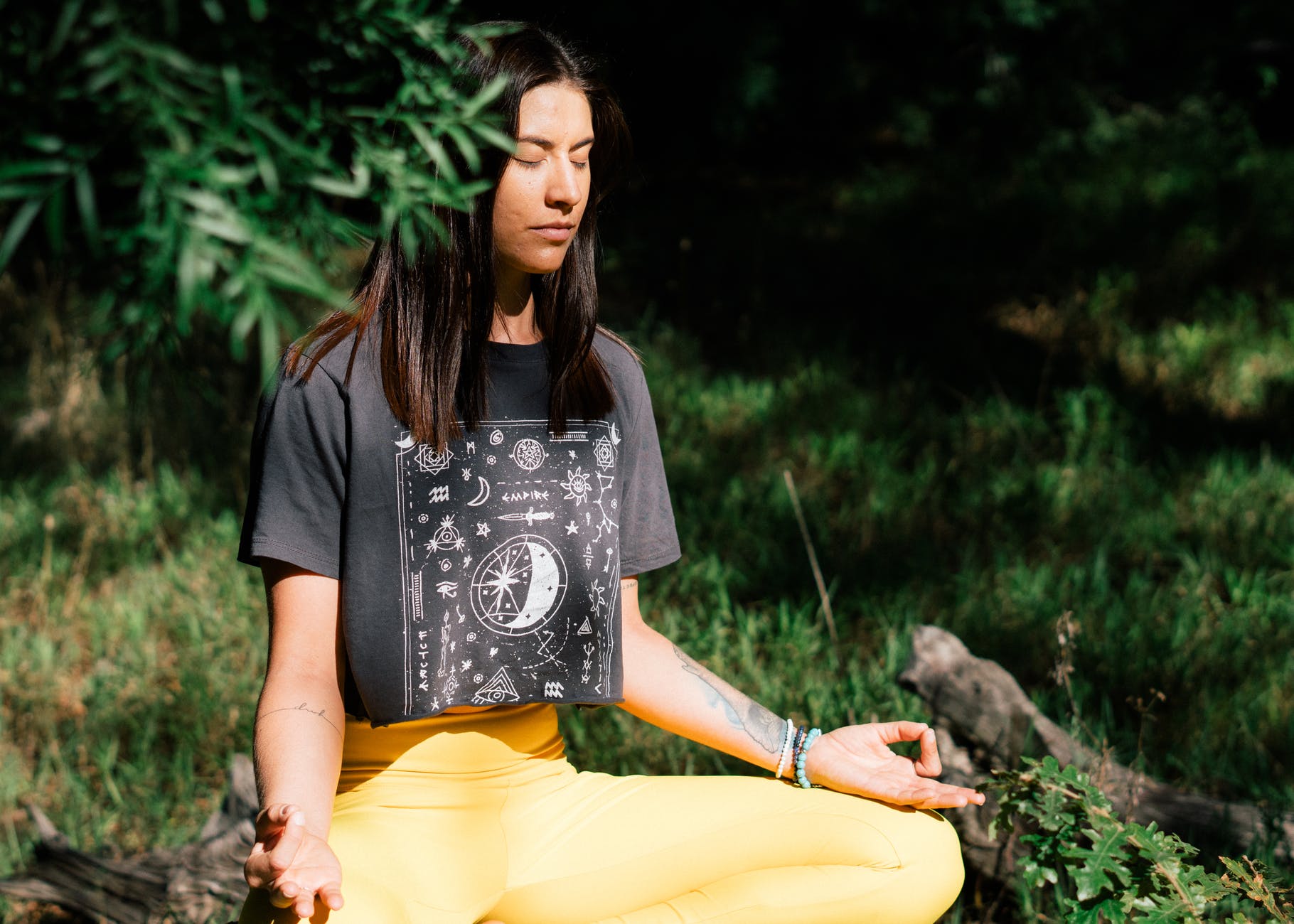 Practice yoga in Ubud
After all the stress and strain of the international pandemic, you're likely going to want the chance to unwind and cleanse your body mind and soul. And what better place to do this than the stunning Indonesian island of Bali. Home to a wide range of gorgeous natural sights, sumptuous restaurants and ancient architectural wonders. 
Yoga enthusiasts will want to take a trip to the spiritual hub of Ubud to relax your body and mind in some of the village's popular studios like The Yoga Barn or Radiantly Alive. Wherever you go, you'll get to train with a veteran Yogi in some of the most stunning environs in the world. 
Walk the great wall of China
Finally, there's no bucket list achievement quite like seeing a landmark that can be viewed from space. The Great Wall of China is so enormous that it's impossible to walk all its 5,000 mile length in a single trip. Nonetheless, there are numerous tourist-friendly spots at which you can visit this masterpiece of ancient architecture. The Badaling section closest to Beijing is where you're likely to see the most tourists. However, venture a little farther out to the remote and picturesque Mutianyu section.