May it be during the holiday seasons, or just a normal Sunday morning, having chicken in your meals will always be one of most people's favorite go-to's. However, chicken can become a little bit boring when cooked and served the same three ways over and over again. With all of us cooped up in our homes due to the pandemic, the same kind of food can get too bland for your taste. So, how do we spark some interest with just our food?
How about exploring different chicken delicacies found all around the world to expand your taste buds' range? Trying different recipes and delicacies can be your way of traveling around the world. This can be a great means of temporarily immersing yourself in another culture's cuisine. Spicing things up a bit, even just through your food, can be a great bonding experience for your family too. You can let them help you while you cook and educate them as well as yourself on another country's culture. Here are 6 must-try chicken delicacies from all over the world.
Chicken Adobo
Starting with Asia, let's head on to the Philippines. One of the most famous chicken delicacies the Filipinos are proud of is the Chicken Adobo. It is a type of chicken stew where the chicken pieces are marinated in soy sauce, vinegar, and spices, pan-fried then stewed until tender. This dish is mostly known for its delicious taste as well as its ease in preparation. That's why this dish can be commonly seen in a Filipino household.
Jollof Rice & Chicken
Featuring chicken, rice, and vegetables in a mild tomato curry sauce, this popular traditional West African dish is a favorite in African homes. This dish is filled with interesting flavors, but still mild enough for those with selective palates. It is a great dish for the whole family, as well as for those who are trying to watch their weight. It's dairy and gluten-free, all cooked in one pot. Therefore, cleanup is really easy!
Chicken Parmigiana
Consisting of breadcrumbs-coated chicken breasts that are topped with tomato sauce and cheese, Chicken parmigiana is a poultry dish that is baked until the cheese melts and the chicken is properly cooked. It is popular in American cities where there is a large number of Italian immigrants such as New Jersey and New York. It is usually served on top of rice and pasta, while some prefer it as part of submarine sandwiches.
Other American chicken dishes can be seen in popular restaurants found all over the country. Some of these chicken dishes can be seen on https://www.pricelisto.com/menu-prices/popeyes as well as other sites and different social media platforms. Varying styles and recipes can be whipped up and tweaked to your liking so that you can enjoy it more with your family and friends.
Pollo a la Plancha
Pollo a la Plancha, also called the Cumin Lime Chicken, is the easiest Latin recipe that you can find or even make on a weeknight dinner. This recipe has its own version in almost every country in Latin America. It's basically grilled chicken. What makes it different somehow is the seasoning and use of spices, varying depending on which country you're in. It consists of chicken breast marinated in lime juice and seasoning, perfect for those who have a taste for food with a citrusy taste to it.
Coq au vin
A classic peasant stew from the French region of Burgundy, one of the first documented recipes of this dish emerged in 1913. Often accompanied by steamed or boiled parsley potatoes or buttered noodles, this simple "drunk chicken" dish is the perfect showcase for the harmonious coexistence of its two main ingredients – coq, or rooster, and vin, or wine, which in this case is a bold, rustic red wine.
Chicken Pot Pie
This traditional chicken and vegetable pot pie is a staple in many Australian homes, especially on those cold winter nights. With just some tender pieces of chicken thighs, potatoes, carrots, leeks, and fresh corn, you can have yourself a fresh chicken pie pot. Prepare the fillings in advance and you can make not just a pot pie, but just add some pasta, and you'll have yourself a fancy pasta dish. This dish is definitely easy to make, and a delight to eat.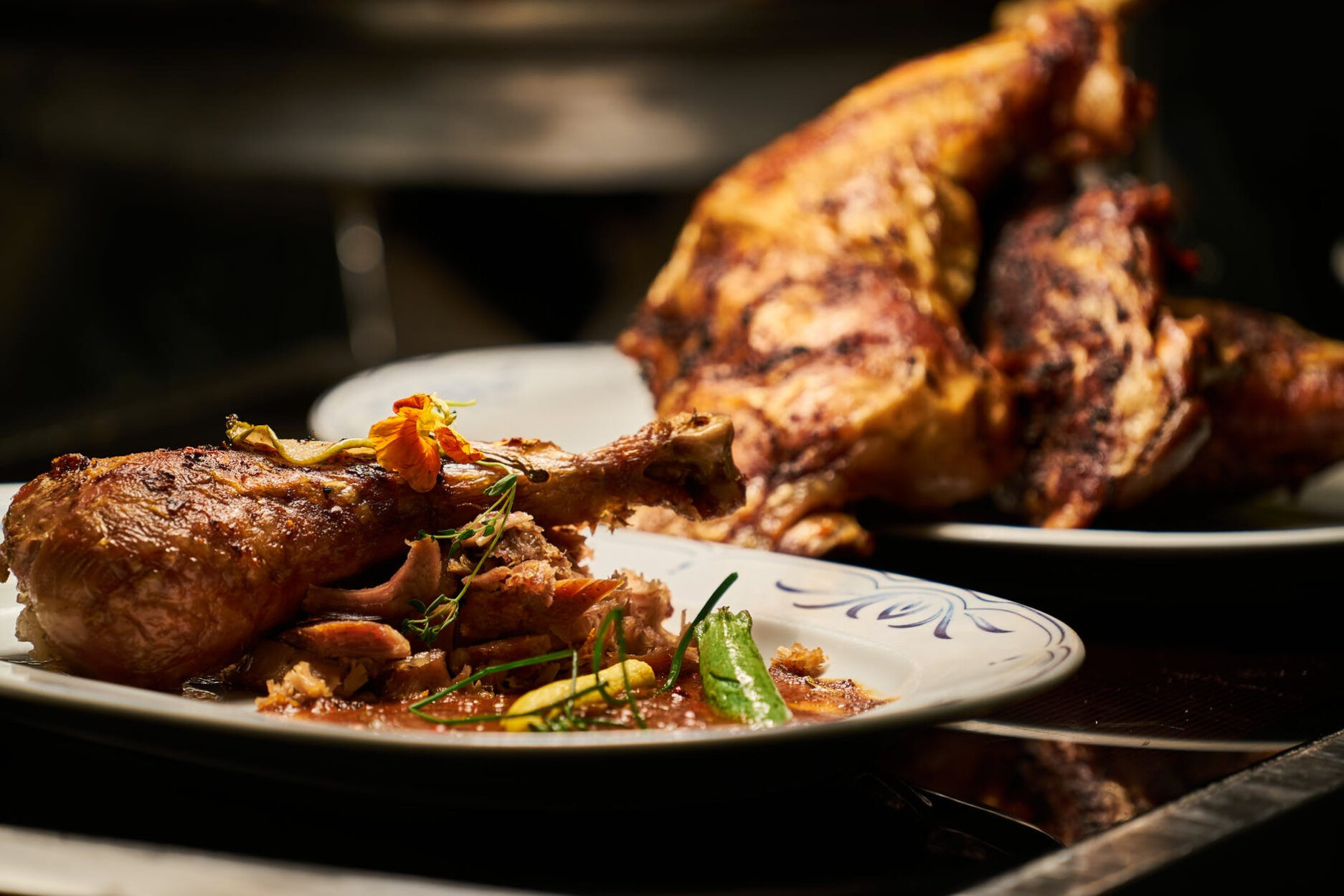 Chicken is a very versatile food and ingredient. It can be used and mixed with almost anything. That's why its presence is a standard in most homes, no matter what country you're in. Different chicken delicacies can be found anywhere and everywhere, so toss that overrated chicken recipe aside and try a recipe that you've never had before. Who knows? Maybe it will suit your liking better than you expected.