Buying a home can be a bit too much for you right now, so it's time to see what rentals are best for your needs. When you're searching for a family rental home in California, though, things can get a bit tough.
There are several people rushing for housing options in this region, so planning ahead is your best hope. Instead of hurrying it too much, you can check out these tips in order to get the best home for your family:
Be Proactive In Your Search
The best kinds of rental homes usually sell out very fast. If you want to get the best locations, amenities, and prices, your best bet is to start at the beginning of the month. In fact, it's a good idea to start your search about two months before you plan to move.
The busiest weekends in each month are usually the second or third. The first weekend will give you less competition, so see your options here and strike while the best locations are still there.
Start Online But Branch Out
Going online is one of the most important steps when you're looking for a rental home. Instead of searching for luxury apartments on Facebook or Craigslist, you might want to visit a more specific site like this: https://www.hydesquare.com/. Starting your search online will help you shortlist the locations in terms of pricing, amenities, and general feedback.
Still, checking out the details online wouldn't give you all the information you need. You still want to visit a potential location yourself and see what it's like.
Consult A Specialized Broker
I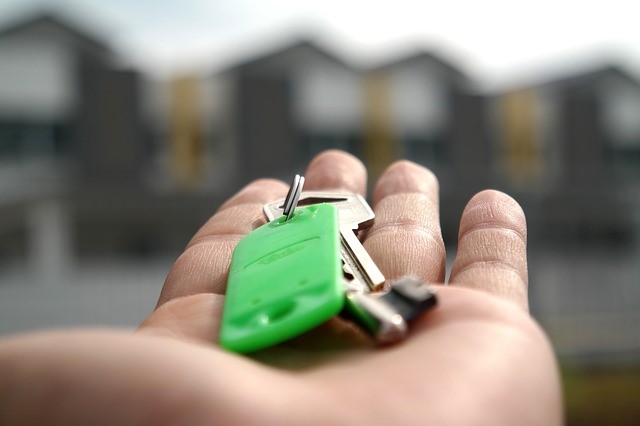 mage Source: https://pixabay.com/photos/key-home-house-estate-business-2323278/
Many real estate brokers can help you find rental properties without any fees. However, you need to find the one who actually specializes in real estate. Someone who deals primarily in apartment sales might not be able to help a lot. Plus, they also won't be interested in rental properties in any case.
Make sure you talk to a few agents who have experience in helping people find rental homes. They should ideally have access into any apartment buildings inside likely neighborhoods. Not every agent might have access to the neighborhood you like, so make sure to ask beforehand.
Stay Alert About Scams
There are loads of things you can get online, but you have to play it smart. There's never any need to provide credit card information or fulfill any fee requirements in order to just see the apartment.
You also want to be careful before renting from anyone privately. This will entail giving someone information about your bank account as well as your social security number. It's always a better idea to work through a bonded, licensed, and experienced broker.
Don't Ignore The Option To Move To A Smaller Building
You can save on rent if you go for the smaller buildings with fewer amenities. That huge block with a swimming pool and computer lounge might look attractive, but will you actually use these facilities? If not, a small eight-unit will do just as well and cost a lot less.
Wrapping Up
Renting a house is a wiser option in many cases, especially when living in a highly-priced area like California. However, you'll have to compromise in certain aspects if you want to get a place within your budget. As long as a house or apartment is well-located, doesn't break the bank, and fulfills your basic necessities, you're good to go!