Getting ready to send your teen off to college is an emotional time in every mom's life but it's also a time for planning. There are a lot of things your child will need to be successful and comfortable away at college, some of them are even pretty expensive. Being prepared can save you money and make sure they have the best freshman year possible.
Here are 4 of the big-ticket purchases you need to make before they head off to university:
A Reliable Car
Having them away from home is hard, that's why it's important to make sure they have a reliable car to make the trip back when they're feeling homesick. Plus, if they live off campus, you want to make sure they're always able to get to class. Those attendance policies can be pretty strict.
Finding a car that they want to drive that also meets your checklist is the hard part. While you can definitely find competitive pricing by shopping around, you also want to make sure that the car will last, and if a problem arises, they have a service center that's convenient and worry-free. For instance if they're going to University of Fort Lauderdale, they can go to Mercedes-Benz of Pompano for service on their vehicle. Or, if they go to University of Michigan, there are several reputable service centers close by in Marquette and Ann Arbor.
Higher-end cars often have the best warranties and maintenance set-ups so don't rule out their teenage fantasy just yet. That doesn't mean you have to max-out your budget though, consider leasing or buying a luxury vehicle that's a few years old.
A High-Quality Mattress
A good night's rest is essential to your teen's success, especially for those early morning classes. To make sure that you son or daughter is able to sleep peacefully, even when their roommate comes in at all hours of the night, look into purchasing them a nice mattress. A mattress is an investment so you want to look for something that is comfortable, supportive, and made to last.
There are plenty of companies who are creating comfortable yet affordable mattresses. Brands like Dreamcloud sell premium mattresses with new customer discounts and lifetime warranties on their luxury mattresses. Shop around for the best mattress that's within your budget. Your student will thank you when it comes time for late nights of studying and long days in class.
Before making your purchase, just make sure you double-check the layout of their new room so they still have space for their other essentials.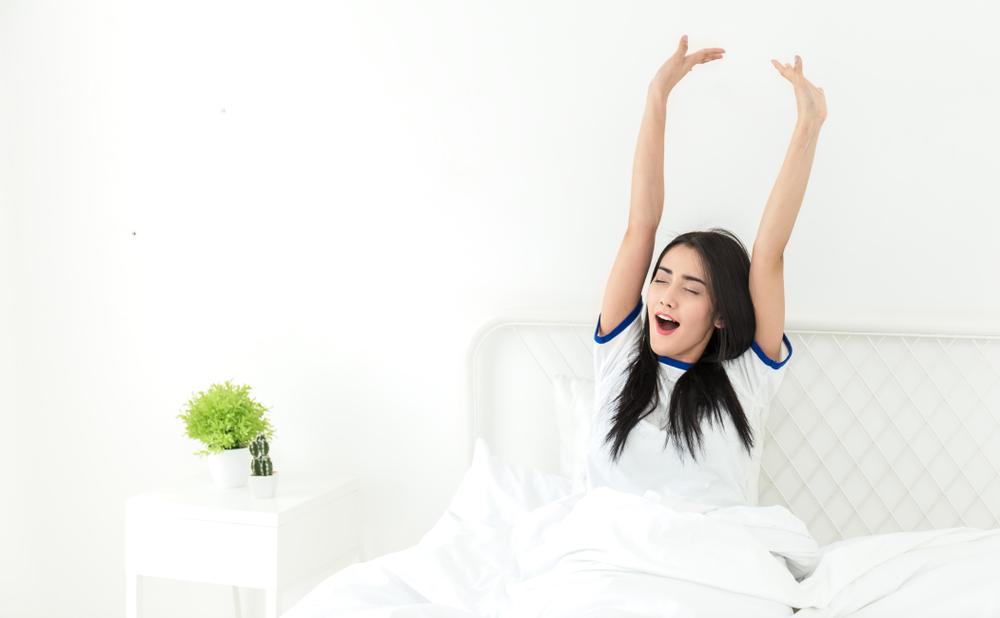 The Right Wardrobe
Heading off to college is probably the most important back-to-school shopping your student will do. Whether they're going to be exposed to different weather than they're used to or are enrolled in a strict business program, considering what types of clothing they'll need ahead of time is essential. Having a hard time putting together a shopping list, use these examples for inspiration:
If they're going to the East Coast, make sure to get them a warm coat they can wear for those snowy winters.
It can't hurt to get them at least one set of dress clothes like a blazer and slacks for important school events or interviews if they're going to be working part-time when they're not in class.
A pair of good running shoes are a must-have so that they can keep up their workout routine without worrying about an injury on the treadmill.
Just make sure your teen has a say in their new wardrobe so they'll actually want to wear the clothes you buy them.
Personal Tutoring
Now onto something specifically for school. If your student struggles with certain subjects, or you just want to make sure they have all the resources they need to succeed, consider a tutor.  A personal tutor can be a vital asset to your student even if they're confident in their studies.
It might sound like it's going to put a big dent in your pocketbook but there are a lot of options out there like Tutor Doctor's affordable tutoring service, including college entrance, LSAT, and MCAT exam prep. Some universities also have free on-site tutors for qualifying students so make sure to look into all of your options.
When making your list of pre-college purchases, the biggest factor will be where they're living. If they're living on their own in an unfurnished apartment, your list of big-ticket items will likely be much longer. If they're going to have a roommate, you may be able to narrow it down or split costs with the other parents. While it can be stressful getting them ready for the big move, don't forget, shopping with your child for their college essentials can be some great bonding time with mom!