Summer is knocking on the door and with this beautiful sun and warm weather, we start to dream about the seaside and summer pool parties and basically enjoying life. We are all familiar with the most comfortable and casual footwear for these occasions – flip flops. We could see evidence of flip flop designs dating since Ancient Egyptian times. These days they are still very popular, that's why in this article we will share with you the 4 Do's and Don'ts with Flip Flops.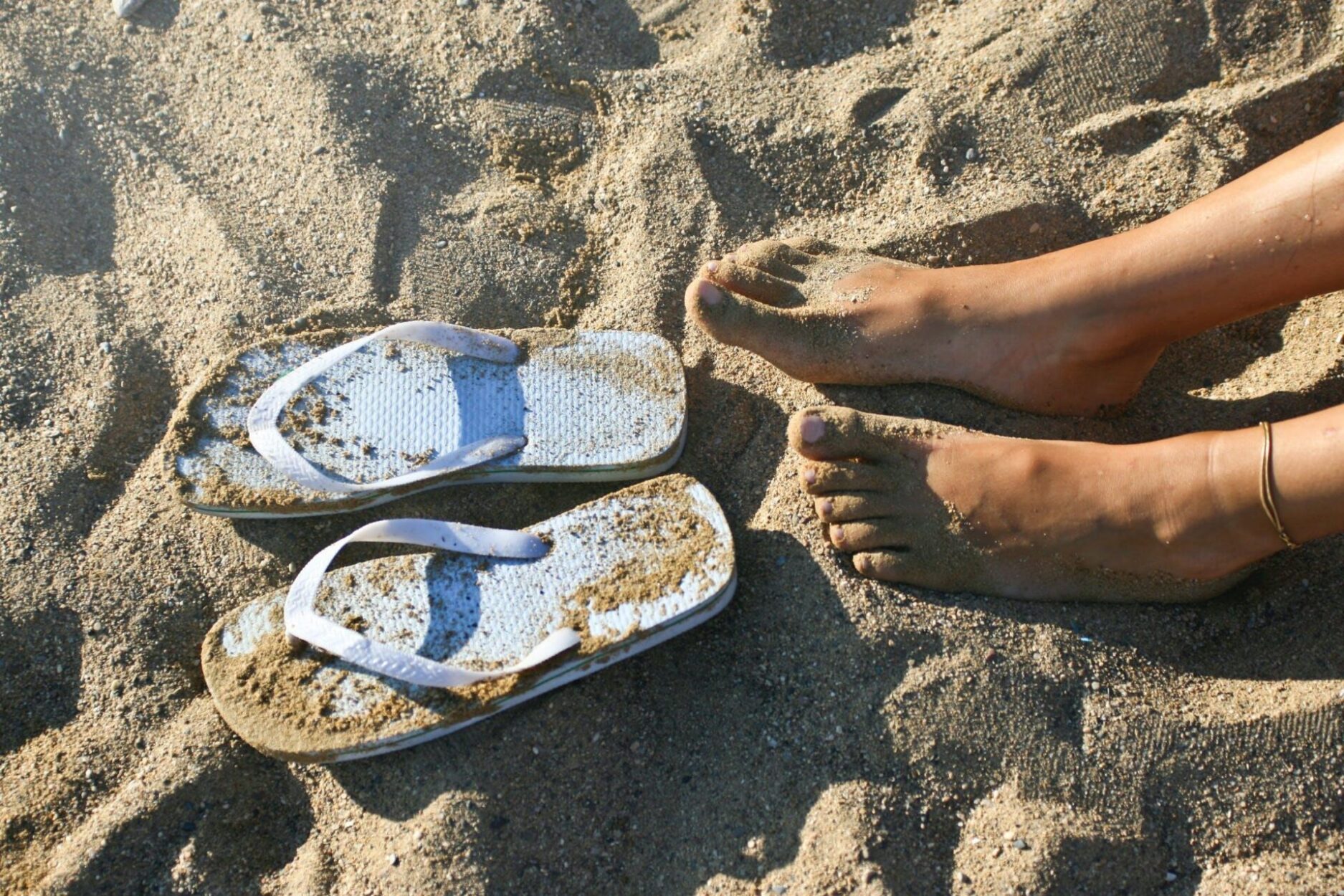 Do buy quality flip flops
Paying a little bit extra for quality flip flops can make a substantial difference to your posture. You will definitely feel the difference in comfort when investing in better options. Also, quality flip flops will last longer and you won't have to worry about buying a new pair every month. Quality shoes, in this case, flip flops guarantee you that you can wear them many times. It is a really unpleasant feeling to have your flip flop broken exactly when you are at the beach on the hot sand. Also, quality materials look better than fake ones. The style may be the same but the colors, the patterns will definitely look worse on your cheap flip flops.
Do choose the right size
Sometimes you may wonder why your feet are damaged after you wear flip flops. It is very common that people buy the wrong size that doesn't fit their feet. Also, some flip flops may have different sizes than your shoes, that is why you should always try them before buying. If your foot is hanging off the flip flop you can hurt yourself when hitting the ground. Really carefully decide what size flip flop to buy because this can save you a lot of trouble. Good online shops have a table of all sizes and centimeters according to the size. Measure your foot with a centimeter and carefully choose from the specific website compared with the provided information.
Do buy flip flops with a strong base
When you choose a product with a strong base you guarantee yourself and your feet safety. Flip flops are really simple and they don't support your feet well. If you choose a pair with a strong base you can walk more confidently without worrying if you will fall on the next step. Also if you like to go on more rocky beaches flip flops with a good base are a must. Sometimes we want to walk faster, run after our dog or kid at the beach, and at these times flip flops with a strong base are a great savior. You will be much more stable when you walk faster when you have a strong base.
Do wear flip flops with the right clothes
You can always combine flip-flops with your casual style. You can wear very casual shorts or even jeans with them. Try to match the colors with your outfit and you will look stylish. Even celebrities sometimes choose flip-flops to match their outfit. You can find flip-flops in many colors with different shapes and patterns on them. Be careful when you choose with what outfit to wear them because they are like your shoes – a part of the outfit. If you combine them with totally different colors or styles you will look funny. On the other side if you have the right outfit and match it with your flip flops you can look like a real star.
Don't walk long distances
Flip flops can be very comfortable when you are at the beach, the pool, or in your favorite spa but they are the worst option if you want to walk somewhere longer. If you want to walk a longer distance always wear shoes that will support your feet. Shoes are designed especially for walking and are made of materials that will last longer and keep you safe. When you are on a vacation and you know that the beach is far away we recommend you to put comfortable shoes and have your flip-flops in your bag. Also if you are in a hotel and you have to walk longer to your pool, don't walk in your flip-flops.
Don't ignore your feet injuries from flip flops
Sometimes your legs can get red spots or you can feel an irritating itch after wearing flip flops all day. You shouldn't ignore this because blisters and infections are dangerous for your health. Some people have less sensation on their feet so be sure to check regularly if everything looks fine and healthy. We use our feet every day and it is really important that we keep them healthy and strong. If you feel like your flip-flops are uncomfortable, consider changing them with new ones.
Don´t work with flip flops
They may seem very comfortable if you want to work in the garden or around the house but we don't recommend wearing them on such occasions. Flip flops can't provide protection for your feet. You can easily end up with a sprained ankle, broken toes, or a bad wound if you work in the garden with them. Depending on what work you are going to do, choose the right shoes for you. This will protect you from injuries and wounds on your feet that can harm you a lot. Especially if your work will involve a lot of walking around.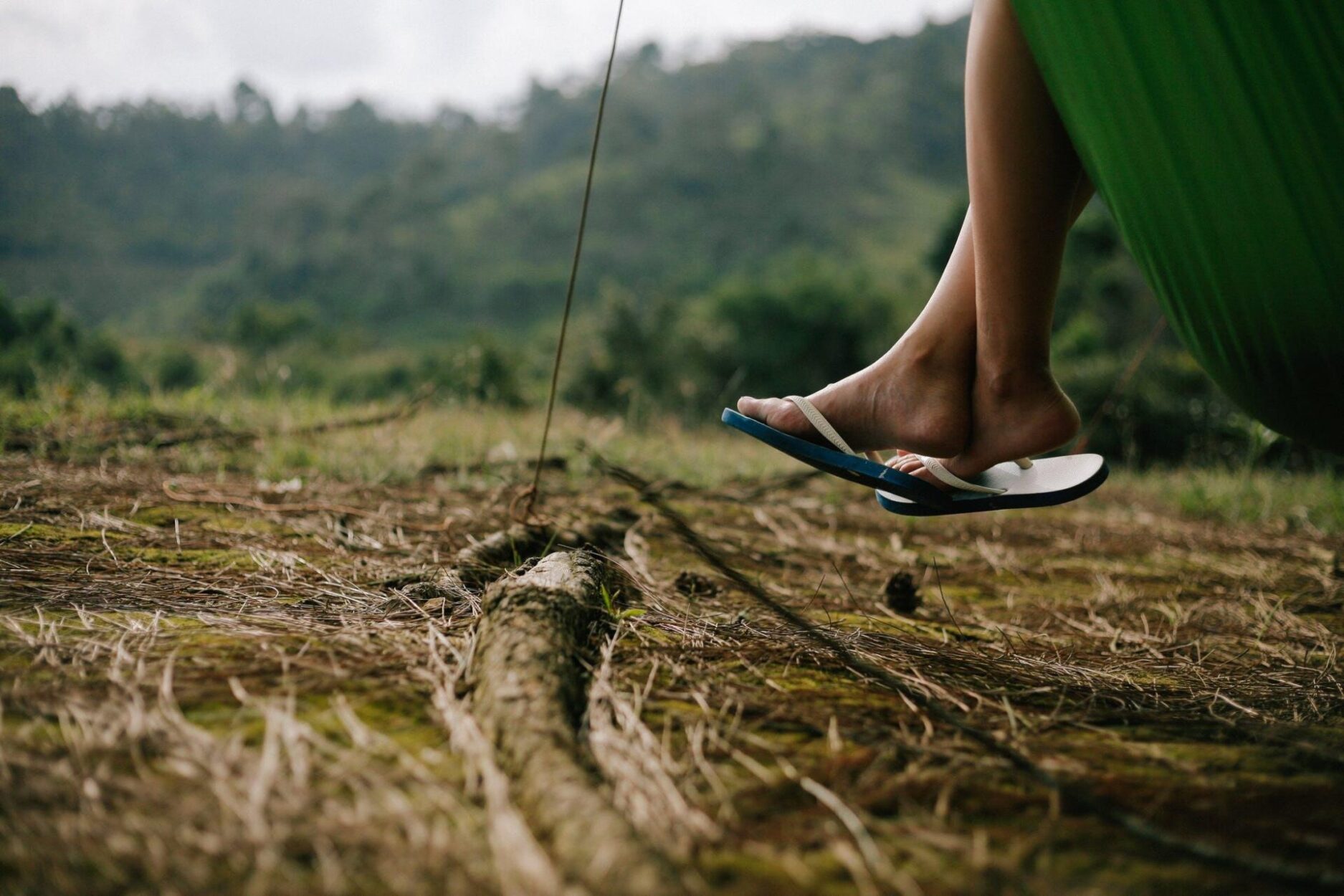 Don't play sports with flip flops
As we mentioned earlier flip flops don't support your feet, that is why they are a big no-no when it comes to sports. Even if it's a casual game with your kids in the garden you should avoid wearing flip flops. The risk of a twisted ankle is great and your toes will likely get injured too. Invest in quality shoes for sports and keep your stylish flip-flops for your next pool party!
To sum up, flip flops are great footwear for warm summer days. You should wear them when going to the pool, or the beach but be careful when you want to do something more active. When you want to do sports and work, wear shoes that will support your feet in order to avoid injuries.