Stuart Weitzman Legwrap Sandals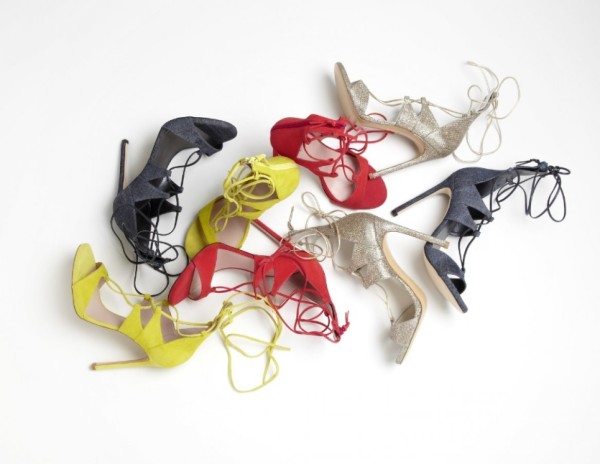 The brand slogan at Stuart Weitzman is "A little obsessed with shoes."
Especially when confronted with these "ultra-delicate, luxe nappa leather lace heels that entwine the leg in a glamorous nod to the gladiator aesthetic." What a great look for a pair of high-waisted tailored pants or pencil skirt.
And what a great, fashionable way to raise money for a worthy cause. For each pair of Legwrap sandals in four limited edition colors, the proceeds will benefit Dr. Marsha A. Moses' pioneering cancer research initiatives at the Folkman Institute in Boston.
The Folkman Institute Vascular Biology Program at Boston Children's Hospital, under the leadership of Dr. Moses, is a premier research center focused on cancer and angiogenesis, the growth of new blood vessels. It was founded by the late Dr. Judah Folkman, who first recognized that tumor growth beyond the microscopic size was dependent on angiogenesis. Today, the Institute develops diagnostics and therapies designed to detect and block angiogenesis and other processes that fuel cancer's growth and spread.
This is the third time Stuart Weitzman has raised money to support the groundbreaking work of Dr. Moses with his footwear designs. And a third time we had even more of an excuse to purchase a pair of sexy heels.