Are you toying around with the idea of buying a Campervan? Are you finding it overwhelming? If yes, worry not, you're in the right place at the right time.
Everybody was once a beginner, and many people are just like you, you should bite the bullet and buy the campervan. The post is going to provide you some benefits of a campervan.
Wardrobe friendly
Are you a "hand-luggage" traveler or a "bring everything" traveler? With the campervan, you should not worry; you can take as little or as much as possible. The vans have plenty of wardrobe options and space for everything when it comes to clothes, shoes, and even scarves.
Greater discovery
This is one of the best things with campervans. One drives down the road, and if he sees something special, he pulls it off and visits it without any difficulty. Also, no flights to catch, no hotel bookings, no timetable, no stress, you meander wherever you like, and explore whatever you find.
Quality time with your loved ones
Are you guilty of not being present for your family? Nowadays many people are so occupied, making it difficult to spend most evenings with their loved ones. Campervans are the greatest place to stay away from your TV and phone for a night or two and watch the fire burn, play games, chat with each other, or even count stars. Such evenings are priceless.
Proper bathroom and toilet
People need ultimate privacy in their traveling. You don't need to go outside for your nature business. Mind you, don't know the place, anything can strike you. Modern camper vans have bathrooms and toilets. All you need is to stand up and use the toilet or shower with your van without going outside.
More comfortable than planes
Not unless you're using Business Class, flying is no longer exciting. Passengers are crammed together in little seats for long hours. Some journeys are longer; hence, even before starting your holiday, you're already exhausted. The vans are more comfortable. And also you use your bed, beddings, and pillows. Doesn't that sound amazing? According to Ian, Kate, and Harper from https://www.parkedinparadise.com, it's the bed, especially, that makes the camper van extra unique. You can easily design beds of your own for the van, and get to enjoy the nights out there in the wild. From bunk beds, table beds to couch beds among many other designs, you can choose one design that suits your taste and size of the van
Significantly cuts the cost
One of the first things to consider when planning a trip is usually the cost. The amazing thing about camper vans is that even though the upfront cost is huge, once you own the van, in your future holidays, you'll wave a proper goodbye to expensive traveling bills and accommodation. The van will also cut down the dining out cost; instead, you'll enjoy home-cooked food.
It's an investment
Unlike cars, a well-maintained van holds its value. Therefore, if you want to sell it, you'll not lose out financially. And also, when it comes to festivals and events, vans are so popular. You can generate some income by renting your van.
It can be your daily vehicle
Have you ever thought of using a campervan as a car? This may not work for a few people, but for many, it's practical and achievable. Many people use campervans as a car during the week, and on weekends it's used for camping activities.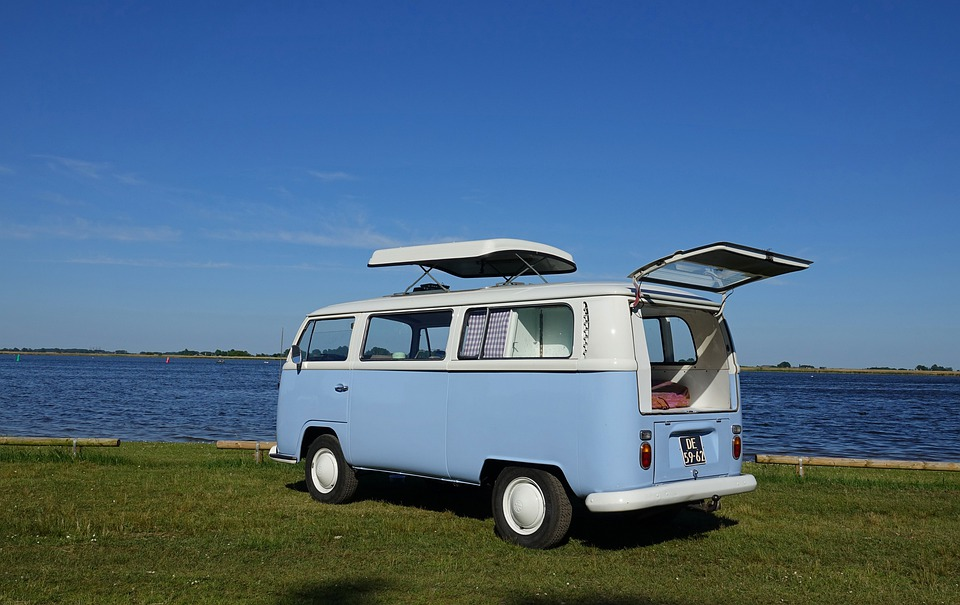 Also, campervans are popular with people with large families, especially those with three or more children. Most family cars cannot accommodate three children. Hence, a campervan is a greater option.
Your kitchen is with you
Is there anything better during your travels like waking up in a new place with a phenomenal view, putting your kettle on, and enjoying your favorite dishes? Having a kitchen with you helps a lot. You eat when you want, what you want, and your preferred portions. Also, if you're on a dietary schedule, you can cook. Therefore, with the van, the next important thing that you may need is a great recipe to get you started.
Just like any product, there are so many campervans choices in the market. Therefore, it's important to do any extensive research before making a buying decision. This article explains the crucial points of why you should consider investing in the camper van. Lastly, whether it's a motorhome, caravan, campervan, camper trailer, or any other recreational vehicle, you're advised to try before you buy. Hitting the road with the van will determine whether the van will serve your interests. Don't rush; observe everything from the engine to the gas pipe.