Did you ever think you wanted to be an actor or an actress but thought you were to old?   Well that is not true at all.   I ran into Chappaqua resident Diana Schiro at The Breakers in Palm Beach and she caught me up on whats going on in the second act of her life. She said the voices we just to loud to ignore
Her latest role as Maya, a psychotherapist in the off-Broadway production of The Year of the Solar Eclipse which opens at the Wild Project, an East Village theater on December 3rd  has just been extended through January 19th . Tickets are available at www.theyearofthesolareclipse.com The play follows three millennial females in a year of love lost, love found & self-discovery.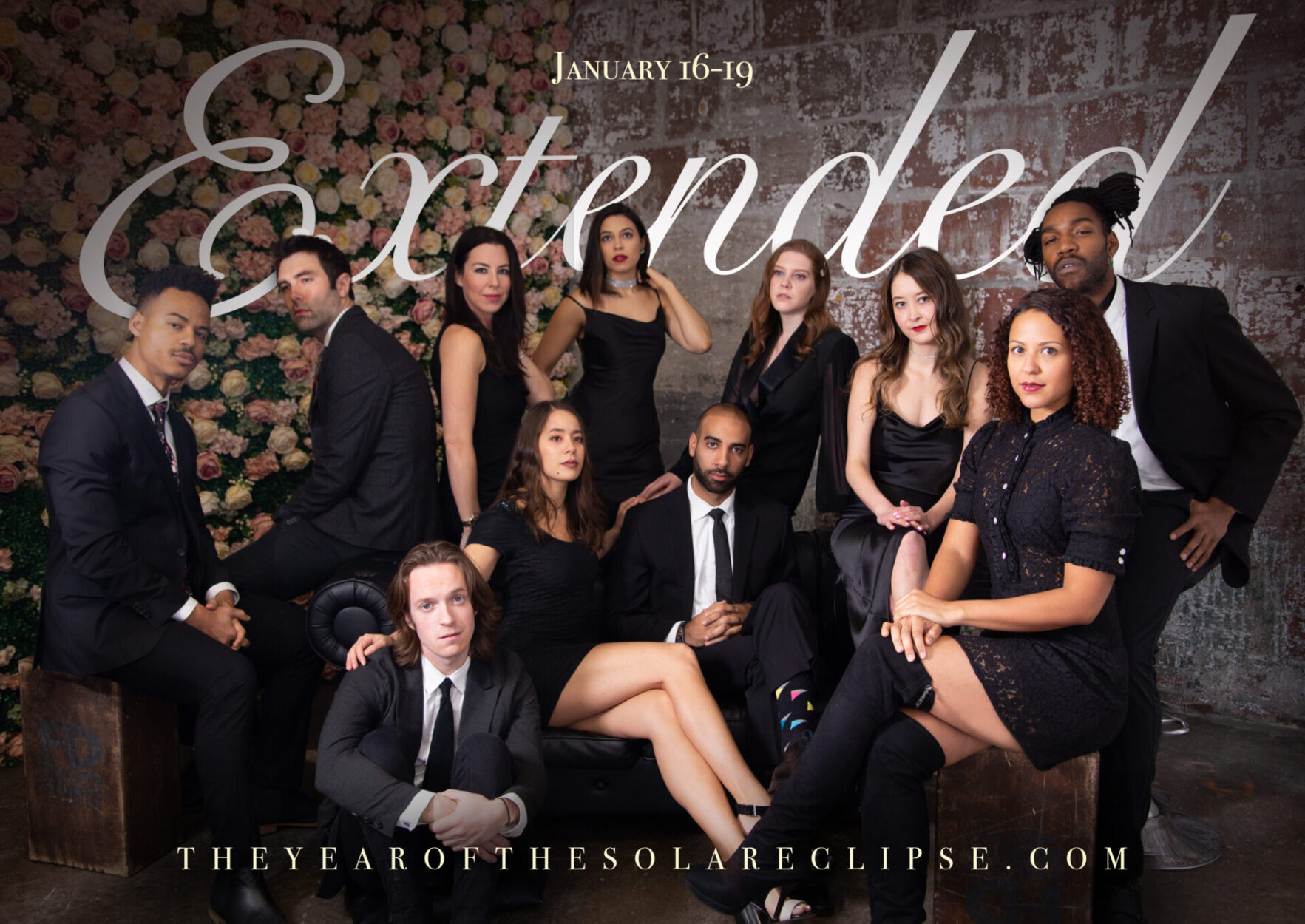 How did you know you were an actress?
Of all the things in the world that people do for a living; in my bones, in my blood, and the voice in my head always whispered to me that this is what I should be doing. I knew it when I was a child, a teen, and a young adult, but it was a long journey for me to finally pursue my truth at the age of 39. I dabbled in it on and off throughout the years, then stopped for one reason or another, but the whisper never went away… so I decided to start auditioning and find out if I am meant to be an actress; and at the very least, I can sleep better at night knowing that I tried.
Tell us about the play you are performing in The Year of the Solar Eclipse?

This play is a beautiful, modern funny Drama about 3 women on their personal journey though love, loss, self-growth and all the things that you discover about yourself during that magical time when you are shedding layers of yourself and developing more of who you are meant to become. Original music was written for the play as well that brings such an electric pulse to the theater experience. The play sheds light on our complex interrelationships and how humans all have many different sides to themselves. It's hard to walk away from this play without questioning where you stand within your own intimate relationships.
When and where can we see it?
The Wild Project Theater 195 East 3rd Street – Jan 16-19th. Our show was very successful and sold out 3/8 shows in December that we were offerend an extended run for these 5 January shows. You can buy tickets here. https://www.theyearofthesolareclipse.com
Have you done any local theatre? NONE
Do you have any advice for anyone thinking of pursuing acting?
My advice to anyone interested in acting or pursuing a new venture is to simply start. I believe that you can always create time and space for things that are important to you within reason. I didn't know what would become of this, but I needed to find out and I decided to start from sitting on my couch by going online and researching. I created profiles for myself on casting websites. I simply started the momentum. My advice is to get on Backstage.com and actorsaccess.com and start researching auditions. 2 years ago, when my kids went to summer camp, I took my first acting class in 18 years.
What do you want to be when you grow up?
An actress. I couldn't articulate why at the time, but it's just what I truly wanted to be.
If someone was going to make your life into a movie, who would play you?
Maybe Jennifer Garner or Jessica Biel. We're around the same age


When did you first perform? I was the Wizard of Oz and played the Wicked witch of the west in 5th grade at Waverly Park Elementary School.


Besides this one, what's your favorite stage show? Ha, Wicked is my favorite show! Dear Evan Hanson resonating deeply with me.


Who do you look up to (as an actor/director/etc.)? I am in awe of so many actors, and having spent the past 3 months rehearsing for this play, I can tell you I am in love with them all. I believe actors to be very brave and I respect and admire them all. I believe this craft to be so challenging and requires so much emotional honesty that anyone who chooses to pursue this must absolutely love it; therefore, I look up to every single actor and director out there.

What's your perfect Sunday afternoon look like?
In the winter it's a cozy lazy day with My husband, my two kids, our dog and a fire going. We are eating X4 sushi rolls and the Pistachio ricotta pizza from Exit 4 and we are watching the Lord of the Rings trilogy! (that would never happen though; we are usually watching football
When you have a five-minute break during rehearsal, what do you spend that time
Doing? I'm definitely foam rolling or making myself a cup of tea!
What do you do when you're not doing theatre? I love CrossFit Mount Kisco, riding my Peloton, catching up with friends for coffee, reading, lately my brain is fried and I'm just riding the Real Housewives wave and that's numbing me out cold! I don't have talent representation yet, so I'm online looking for my next job.
If you had a magic wand, what show would you do next?
Ohh.. it's fun to dream isn't it? My next show would be a NY based network television show. I would love to be cast on either Younger or New Amsterdam. I think there may be a role for me in one of those shows, right?
What's the last thing you do before you step out on stage / the curtain goes up?
Take a Box Breath in character.