The home buying process can be complicated, stressful, and draining on your time and resources. This is particularly true in the case of first-time homebuyers. Many first-timers go into the process thinking they know what to expect, only to discover that purchasing a home is a far more complex undertaking than they initially realized. So, if you'll soon be making the jump from renter to homeowner, it pays to do your homework before beginning your house hunt in earnest. First-time homebuyers looking to simplify the process would do well to consider the following tips.
Get a Handle on Existing Debt
Before you seriously consider purchasing a home or applying for a mortgage, it's in your best interest to get a handle on existing debt. For one thing, having a massive amount of outstanding debt stands to severely limit your chances of mortgage approval. Secondly, even if you're approved for a mortgage, continuing to pay down debt on top of making mortgage payments is guaranteed to prove financially strenuous.
Taking the time to deal with outstanding debt may mean having to postpone your dream of homeownership – and by nature, many of us aren't particularly fond of waiting for things that we want. However, patience in this situation stands to make your life considerably easier in the long run. After all, paying off a mortgage is difficult enough without tons of debt hanging over your head.
Amend Your Expectations
Wanting to go all-out when shopping for a home is perfectly understandable, especially if you intend to spend many years in your new residence. However, committing to purchase a home you can't comfortably afford can have a huge impact on your quality of life. Even if you're able to keep up with high mortgage payments, what's the point of living in your dream home if you don't have money for anything else?
To avoid this type of situation, amend your expectations when seeking out prospective homes. If your dream home is well outside of your price range, look for properties that meet most of your criteria and fall into a more agreeable pricing bracket.
Consider Custom-Built Homes
Conversely, if you have a healthy budget to work with, a custom-built home may be worth considering. Having a home custom-built ensures that you'll get a house that meets all your criteria and won't have to deal with residual problems from previous owners. Custom-built homes are particularly attractive options for large families, as every member of the household is likely to receive sufficient personal space. As an added bonus, when having a home custom-built, you'll get to exercise a high degree of control over the project and be consulted at every stage of construction planning and management.
Set Money Aside for Post-Moving Expenses
The adage "Plan for the best, but prepare for the worst" certainly applies to the moving process. Even after you've found a suitable home and been approved for a mortgage, you'll still have a little bit of financial heavy lifting to do. With this in mind, take care to set aside some funds for an assortment of post-moving expenses. For example, you may find yourself needing to make pressing home repairs, property upgrades, or changes in furnishings shortly after moving into your new residence.
Get Pre-approved for a Mortgage
If you're in a good place financially, you may want to consider getting pre-approved for your desired mortgage. This step can prove particularly helpful to homebuyers looking to purchase a property that's received a high number of bids. Showing sellers a letter of pre-approval will help illustrate that you're serious about purchasing their home and may help give you a leg up on other prospective buyers. So, if you're facing steep competition for a home you're interested in purchasing, pre-approval may help put you over the top.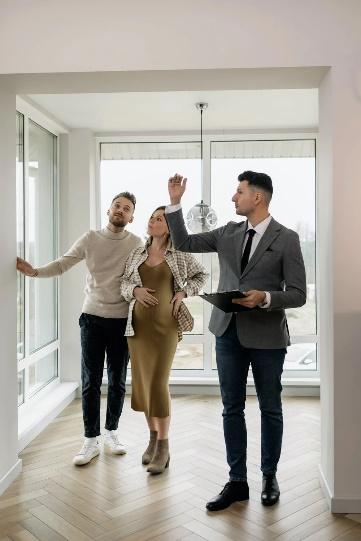 As rewarding as homeownership can be, the actual homebuying process can be endlessly stressful, particularly for first-time buyers. Purchasing a home without understanding the various intricacies of the system can leave you feeling drained – physically, emotionally, and financially. With this in mind, every fledgling homebuyer should make an effort to educate themselves before officially kicking off their first house hunt. This will help ensure that you have a solid idea of what to expect once you dive head-first into the housing market.