Lori and Marco Coletta own and operate Tra Di Noi, located at 622 East 187th Street in the historic Arthur Avenue neighborhood, best known for their lasagna Bolognese, pasta con fave, calamari fritti, homemade gnocchi, and stracotto (slow braised beef.) Lori and Marco initially met when she had a part-time job as a server while he was a Chef at a local restaurant. He asked her out several times, but Lori continued to decline since she thought the cultural differences were too great between them. She was born and raised in NYC, while Marco hailed from a small mountain village in Italy. However, Chef Marco kept showering her with the bounty of food – from a package of steaks to an array of fresh flounder that he caught himself, so she finally agreed. They have been together ever since for 41 years and have a daughter together.
With over 60 years in the culinary industry, Chef Marco has cooked for Italian royalty, movie stars, producers, and foreign embassies. He immigrated to the U.S. when he was 28 years old and has been a New Yorker ever since. Chef Marco and Lori opened Tra Di Noi in 2008, so COVID-19 isn't the first crisis that the restaurant owners had to navigate since opening nearly 20 years ago. What is their secret to working together as a couple? They say that the best way to work together as a married couple…is for Marco to stay in the kitchen and Lori to stay in the dining room.
Lori and Chef Marco are optimistic for 2021. By the spring, with the vaccine continuing to roll out, they anticipate that New Yorkers will want to dine outdoors again and will be able to reopen indoor dining.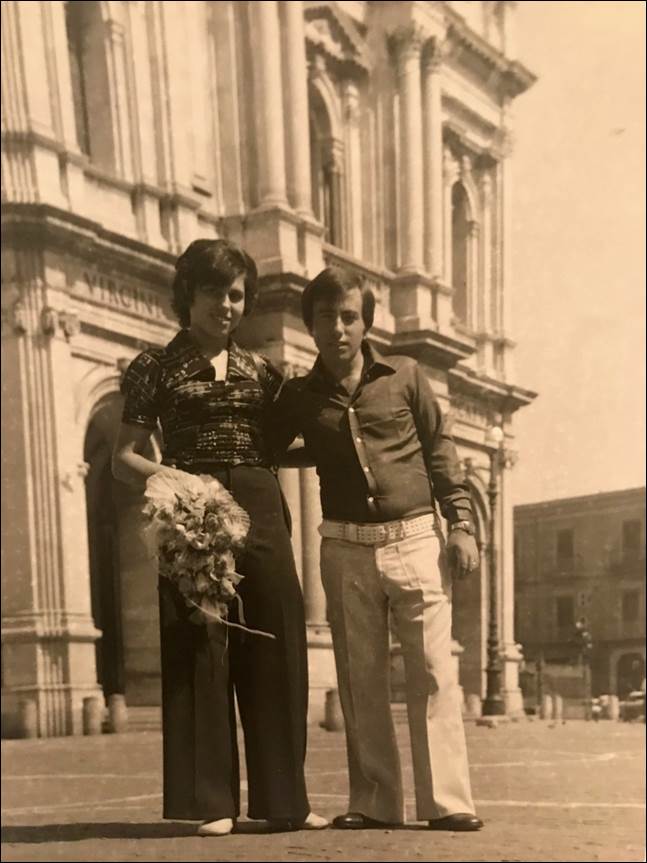 Another love story from the Bronx Little Italy is Rosa and Giancarlo Paciullo of Tino's Deli, located at 2410 Arthur Avenue, who originally met in 1973 in Italy. As a fun fact – Rosa and Giancarlo initially were pen pals for a year before meeting in-person on August 2, 1973, and then got married on September 2, 1973 (a month later!!) Today, they have been married for 48 years with 3 kids and 5 grandkids.  
Giancarlo was previously a pastry chef at Egidio Pastry Shop, and together with Rosa, also owned and sold Mount Carmel Wine & Spirits in the Bronx Little Italy, and now own Tino's Deli, best known for their eggplant and chicken parmigiana, homemade mozzarella, pizza, and Italian sandwiches.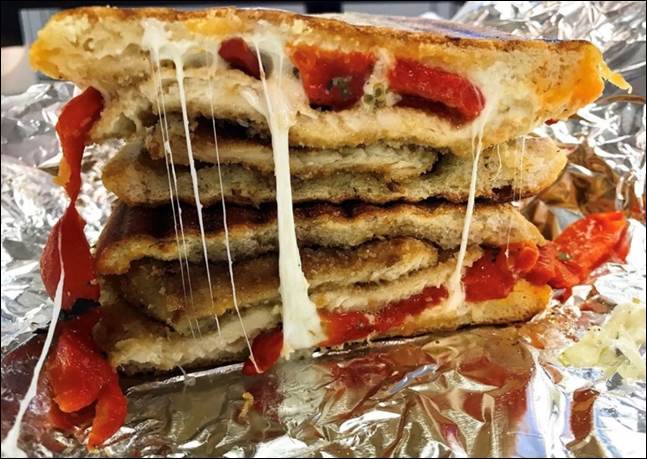 What is their secret to working together as a couple? They say that they have never worked apart from each other, always divide their responsibilities, and keep things 50/50. They try to support each other through it all.