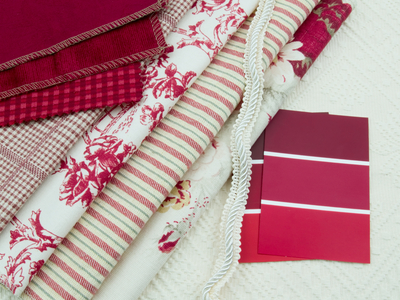 Re-decorating your home post-divorce is a powerful exercise in moving on, reasserting your sense of self and developing a new, independent identity. The bedroom—the room that you and your former spouse shared most closely—is the perfect place to start. Here's how to create a fresh look for your private bedroom retreat.
Declutter
Start your bedroom makeover by clearing clutter from the top of your dresser and side tables. In the aftermath of the divorce, it's natural to let clutter build up. However, there's nothing relaxing about a stack of unpaid bills or pile of laundry. If you keep a desk in your bedroom, consider moving it elsewhere. Your bedroom should be a zen retreat for just you—a clear space that creates a soothing environment for relaxation and sleep. Decluttering is also important for your psychological well-being, so remove unnecessary objects from your bedroom and let go in order to create the mental space necessary to start a new chapter in your life.
Upgrade Your Bed
Investing in new bedding and a new mattress is an absolute must for a fresh start. Create a warm, inviting retreat with sateen cotton sheets and supportive pillows. Feeling overwhelmed by coordinating bed sets? Mix and match the elements you love most. Remember, what looks good in a design store can appear too high-maintenance at home. A classic and elegant duvet cover from a retailer like Wayfair, paired with a few pillows in contrasting textures and prints will make a bigger impact. For the ultimate fresh start, opt for crisp, clean all-white bedroom linens.
Set the Mood
There's nothing relaxing about harsh, overhead lighting or a direct view of your neighbor's wall. Tone down the overhead lights by installing a dimmer switch. Add bedside table lamps for a gentle, yet direct reading light. If your room has large windows, invest in custom shades or thick draperies for maximum privacy. Blackout shades are also helpful if you're having trouble sleeping solo. An added bonus? Blackout drapes also help save energy; up to 25 percent of thermal energy gets lost through the windows in the winter, according to energy.gov.
Showcase Your Personality
You're entitled to a room in your house that is truly yours. Personalizing your space is next. If your ex banished your porcelain cat figures or prized model airplane collection to the attic, now is the time to bring that collection back! During your bedroom decluttering, clear out any objects that remind you of your ex, including photos and personal mementos. Replace these items with meaningful decorations, such as photos of your children and close friends, or keepsakes gathered from your travels.
Get Ready for Romance
Even if romance is the last thing on your mind right now, when the time's right, your bedroom can once again become a romantic retreat. Romance does not have to mean "girly" pinks or pastel shades. A dark, glamorous color scheme can still bring the romance when paired with rich satins, silks and metals. Fresh flowers and other natural elements are both romantic and provide an instant feel-good mood upgrade.