In the world of beauty, certain collaborations have the power to captivate our senses and elevate our style to new heights. One such collaboration that has recently taken the industry by storm is the extraordinary partnership between Ulta Beauty and the renowned fashion brand, BCBGMAXAZRIA. Spearheaded by the visionary hairstylist Nick Stenson, this dynamic collaboration seamlessly fuses the realms of beauty and fashion, creating a truly immersive experience for style enthusiasts.
A Match Made in Heaven:
The marriage of beauty and fashion has long been a source of inspiration for style enthusiasts. The collaboration between Ulta Beauty and BCBG showcases the perfect synergy between these two creative powerhouses. Ulta Beauty, a renowned beauty retailer known for its extensive range of products and exceptional services, joined forces with BCBG, a trailblazing fashion brand known for its effortlessly chic, and contemporary designs. Together, they set out to redefine the boundaries of style and present a cohesive vision that seamlessly integrates hair, makeup, and fashion.
Enter Nick Stenson:
At the forefront of this remarkable collaboration stands Nick Stenson, the artistic director for Ulta Beauty. With his unrivaled talent and impeccable eye for detail, Stenson has gained recognition as one of the industry's leading hairstylists and beauty experts. With years of experience and an innate understanding of the transformative power of beauty, Stenson is the perfect visionary to spearhead a project of this magnitude.
BCBGMAXAZRIA: A Fashion Forward Revolution:
BCBG, an iconic fashion brand known for its modern aesthetics and contemporary designs, has long been a favorite among fashion enthusiasts. Combining effortless elegance with a touch of edginess, BCBG pushes the boundaries of style, appealing to fashion-forward individuals who seek to make a statement. By collaborating with Ulta Beauty, BCBG expands its reach and transforms its runway creations into wearable, everyday masterpieces.
Shop  my favorites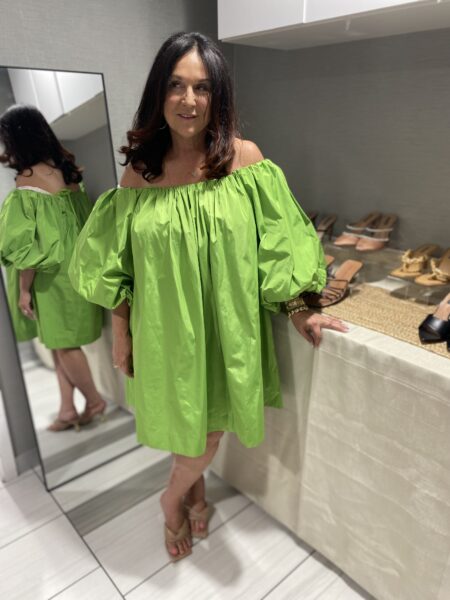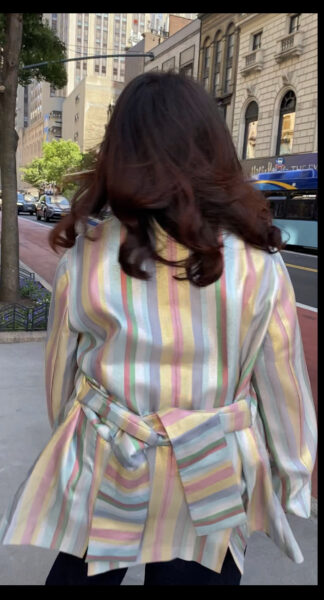 The Synergy: Beauty and Fashion Unite:
The Nick Stenson x BCBG collaboration showcases the perfect harmony between fashion and beauty. With the careful selection of BCBG's exquisite clothing pieces and Stenson's artistic vision, the collaboration results in an unparalleled experience for style enthusiasts. The ensembles crafted by BCBG become the canvas on which Stenson's hair and makeup creations come to life, further enhancing the allure and individuality of each look.
I got to check out the spring/summer collection filled with bright colors and tons of tulle for special occasions and fun parties. I even went outside to take a few photos with a professional photographer making me feel like I was a model.
View this post on Instagram
Conclusion:
The Ulta Beauty x Nick Stenson x BCBG collaboration is a testament to the transformative power of combining beauty and fashion. With Nick Stenson's visionary leadership, Ulta Beauty's commitment to excellence, and BCBG's fashion-forward designs, this partnership has redefined the possibilities of beauty and style. Together, they have created a truly immersive experience, igniting the imagination and inspiring individuals to embrace their inner beauty while expressing their individuality through fashion. As the beauty and fashion industries continue to evolve, collaborations like this serve as a reminder of the infinite creative possibilities that await us.