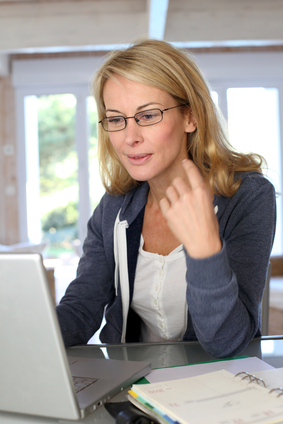 With your kids out of the house and on their own, you suddenly have a lot of time on your hands. Empty Nest Syndrome is common to parents whose kids have grown and moved out. Fortunately, you don't need to sit around being depressed. You can use your amazing mom skills to start a great new career.
Putting Your Budgeting Skills to Work
Most moms run the household, and that includes managing the money. If you've spent time handling your family's finances, a little bit of training could get you into a bookkeeping career. Training beyond that could get you work as an accountant. Many small businesses would be thrilled to have you, according to SCORE. You could use your frugality to help a local business lower its expenses and raise its profit margin.
Planning Birthdays and Big Events
Kids have birthday parties and other big events all the time. Moms plan most of those parties and do an excellent job. Take all that knowledge from years of planning fun activities and become a party, event, or wedding planner. There are all kinds of ways to get into the business, and formal training isn't needed. Certification from a recognized organization can help your business, but you can get started without it.
Taking Care of Pets
All those hours caring for a sick dog and rescuing baby birds from the backyard don't have to be in vain. Throw in a little schooling and turn your pet-care skills into a veterinary technician career. Best of all, it's something you can do in two years or less. Veterinary technicians are in-demand, reports Penn Foster, so you could put your skills to work quickly. Caring for animals is a rewarding career with a lot of personal fulfillment. That's especially true when kids leave the nest but you still have that mothering instinct.
Using Your Carpooling Skills
Moms spend hours each week driving their children around to school, sports and countless after school activities. Translate that carpooling experience into a career by getting a chauffeur's license to drive a bus, van, taxi, or shuttle service. Transportation companies are always looking for new drivers.
Head up Fundraisers for Important Causes
Schools regularly have fundraisers. The band is selling candy for new uniforms, or the football team's cheerleaders need money to travel to an away game. If you helped out with those fundraisers and had good results, local non-profits could really use your help. The NYDailyNews states nonprofits can offer very rewarding careers. Raising money and awareness for causes you believe in is an excellent way to help your community.