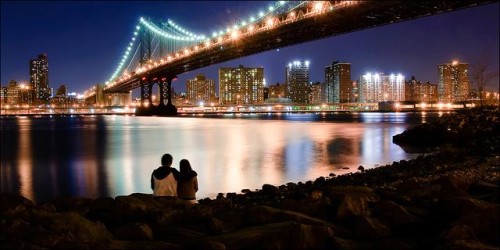 Some men think that an expensive date is the same as a good date. Certainly, expensive dates can provide a memorable experience for the woman you love or are courting. However, sometimes a person simply throws money at a date because they aren't creative enough to make a memorable date that really tunes into their partners personality and desires.
If you are creative and really know your partner well, you can plan many enjoyable dates that are budget-friendly, but don't come off as cheap. If you are still in the courtship phase, try to tap into your date's social network to find out what kinds of things she likes to do. If you mix these frugal dates with other dates that are more expensive, you'll not only have a wider variety of dates, but you'll also avoid being seen as a tightwad.
Frugal Dates with a Twist
Outdoor dates are typically inexpensive or free. Many people think of outdoors dates as things such as hiking, biking, or picnics. However, with a bit of ingenuity, you can make an outdoor date something spectacular.  You can go to the park ahead of time and bury love notes in certain locations. As you take your date throughout the park you will also be taking her on a love note scavenger hunt. To really spice things up, have suggestions for romantic activities on each card.
If you take your date to a botanic garden, you could spruce up the date by having a gift waiting for her at the gift shop. The same idea could work for dates at the zoo, a nature reserve, or a museum.
Have a Candlelight Dinner At Home
Having a candlelight dinner at home can create an intimate atmosphere that can't be replicated in public places. If you really want to impress your date and show her how much you care about here, prepare the meal yourself.  You don't have to make a fancy meal for it to be a romantic meal.  A nice pasta dish served with bread and wine can be a wonderful meal for you to prepare for the two of you. A desert consisting of chocolate and strawberries can finish the meal with a simple, yet elegant touch. You could also consider making s'mores over candlelight.
You'll probably want to have playing softly in the background.  Make sure all of the other electronic entertainment is turned off. Nothing is more distracting than a television playing in the background – even if you have the sound turned off. Unless your date hates classical music, many works of classical music can set a very nice, romantic tone. If you're not familiar with a great deal of classical music, you can find numerous free examples on YouTube or free classical music sites such as Musopen or Classical Connect.
Have an Evening under the Stars
Nothing says romance more than an evening under the stars. You can find idea stargazing places using the map at Dark Sky Discovery. A trip to an observatory can also be a unique and romantic date for the two of you. If you're not sure where the closest observatory is, contact your local astronomy club to get the information.
If you have a friend in the country that is keen on the idea of double dating, consider doing a bit of rooftop stargazing at their place. A picnic on the roof and some quite music while enjoying a night of stargazing can make a beautiful date. Of course, you will probably want to skip the wine!
A great date doesn't have to make a huge dent in your bank account. Obviously, once in a while you want to go out of your way to impress your date, and a a little help from paydayloansonline.com can help you out with that. However, with a bit of creativity you can create an extraordinary and memorable date while still remaining frugal.