There are thousands of times that you need to record video tutorials, online courses, webinars, or lectures to help your audience or students to know the contents and services. It's well-known that text is not always the most efficient way to give instructions, describe a problem, or share knowledge. Thus, a free screen recorder is the best choice to capture everything that is happening on your computer screen and share it with Facebook, you. This article lists the top 3 screen recorder for you to record your online courses, tutorials, and webinars.
Top 1 IObit Screen Recorder.
IObit Screen recorder is a simple and lightweight, but fully functional free online screen recorder. It allows you to flexibly capture a full screen, a specific window, or any selected region to record high-quality videos ( 4k supported ). Per your needs, you can choose to record audio from your microphone and speaker into your video simultaneously. Especially, it allows recording webcam overlay to your video, which is quite helpful for recording webinars and video conferences.
To create better video tutorials and online courses, you can add mouse click effects by highlighting the cursor and adding animation to the click action. And you have a wide range of video formats to choose from for saving the recorded videos such as MP4, AVI, FLV, MKV, MOV, TS, and GIF.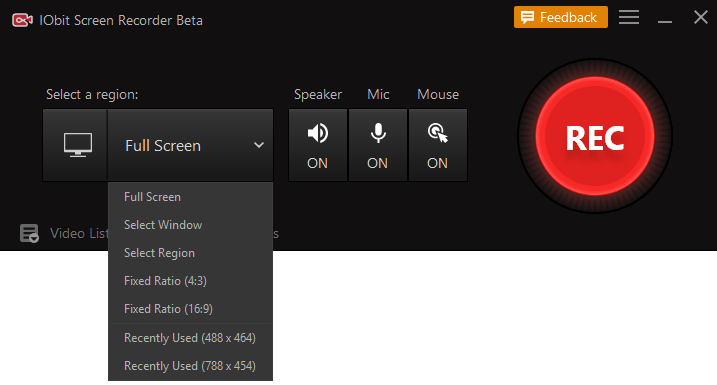 How to record with IObit Screen Recorder?
1. Open IObit Screen Recorder,
2. Select the region or window or full Screen to record per your needs
3. Click the record button REC on the main screen to start recording.
4. Recording starts automatically after the countdown.
If you need to trim the video, this free online screen recorder also has basic video editing features to trim, cut, and split the captured videos. Even if it is a light screen recorder, it also adopts GPU hardware acceleration technology to make video recording and editing more efficient and stable. What's more, it allows you to directly share your videos to a number of online video platforms including YouTube, Facebook, Instagram, and Twitch.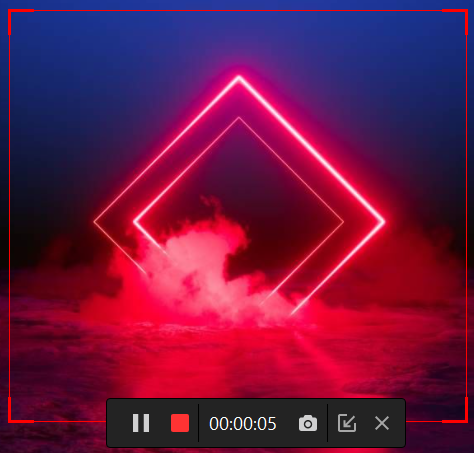 Top 2: IceCream Screen Recorder
With an intuitive and straightforward interface, IceCream Screen Recorder is also a good tool for anyone looking to create explanatory videos, tutorials, and courses recording the computer screen.
You can select a specific area or record everything that is displayed, including the webcam image with this tool. Among the various features of IceCream Screen Recorder, you may like its annotation and drawing tools, logo insertion, zoom in and upload recordings to YouTube, Dropbox, and Google Drive.
It also supported cutting excerpts from the video, change the audio and image quality and export the material in different formats. The disappointing thing is you need to pay for some features.
Top 3: Apowersoft Screen Recorder Pro
In case we want to record the webinar to watch later, we may need to use Apowersoft Screen Recorder Pro task scheduler. With this recorder, you can record any activity on your screen, ideal for recording webinars, even when you are away from the computer. Besides, you can also use it to record scheduled meetings, as in WebEx and Microsoft Live Meeting. To start scheduling tasks, all you have to do is start the webinar recorder. Once opened, check the instructions below and you will know how to record webinars. But you need to pay for it. Most of us may give up it due to this reason.
After comparing the 3 screen recorder programs, you should know which screen recorder is the best choice for you to help you record video tutorials, online courses, webinars, or lectures. Choose the one that delivers the features you need and that allows you to produce the best video lesson or live broadcast for the public.